2013 Emilio del Rosario Piano Concerto Competition
General Division
Final Round:  Sunday, May 12, 2013
Click here for a list of finalists and winners >>
---
2013 Young Artist Division Winner 
(pre-college, 20 and under) 
Ryan Jannak-Huang  | Rachmaninoff Piano Concerto No. 2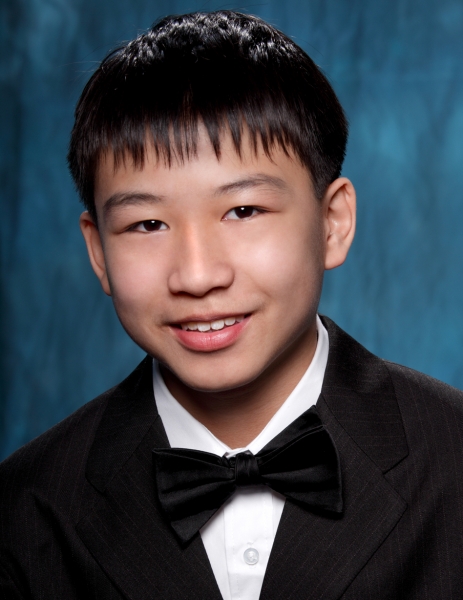 As the winner, Ryan performed with the Ars Viva Symphony Orchestra led by Alan Heatherington in the final program of their 2012-2013 season on April 28 at the North Shore Center for the Performing Arts.
Ryan Jannak-Huang, 15, has studied piano with Brenda Huang for 10 years.  He is winner of numerous awards some of which include: second place in the 2012 MTNA National Piano Competition, finalist in the 2012 Crain-Maling Foundation Chicago Symphony Orchestra Youth Auditions, first place winner in 2012 Milwaukee Chopin Youth Piano Competition Junior Division, first place winner of the 2010 Virginia Geyser Behrendt Piano Solo Scholarship and The Amei Hu Lin Scholarship Duet Competition with cellist Johannes Gray. In addition to performing with the Ars Viva Symphony Orchestra, he has performed with the Oistrach Symphony Orchestra. Ryan is an alumnus of The Academy at the Music Institute of Chicago.
---
First established in 2010, the Emilio del Rosario Piano Concerto Competition was created in honor of master piano teacher Emilio del Rosario. Del Rosario dedicated his life to the art of teaching and nurturing pianists to the highest standards.
Many of his students have gone onto successful careers in music and have achieved great accomplishments largely in part to his guidance and strife for perfection. This competition hopes to continue his legacy of excellence by providing the next generation of young pianists an opportunity to perform with an orchestra and help them to realize their musical potential.
Questions? Contact Brenda Huang
EDR Competition Director: 847.963.1965