Piano Intensive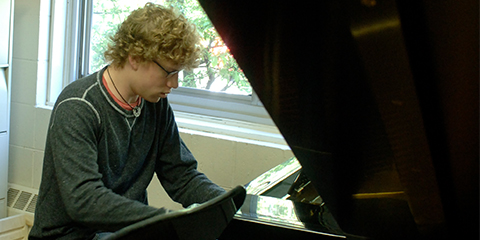 Piano Intensive offers serious piano students an opportunity to work in-depth on repertoire. Students receive a minimum of two lessons during the week and participate in a daily symposium covering topics such as "Maximizing Efficiency in Daily Practice," "Meditation and Addressing Stage Fright," "Score Reading and Analysis," in addition to a daily performance class.
Ages: 10-18
Dates and Times:  June 20-24, 2022  |  9:30 am - 2:30 pm
Performance: June 24 at 12:45 pm
Location:  Winnetka Campus, 300 Green Bay Road
Tuition: $425 
Registration Deadline: June 1, 2022   CLOSED at capacity!
Prerequisite: Students are accepted by teacher recommendation.
Intermediate level and up (Mozart Sonata K. 545, Bach Invention No.15)
Director: Katherine Lee
Non-MIC students welcome!
Faculty: Katherine Lee, Elaine Felder, Dr. Soo Young Lee, Milana Pavchinskaya, Dr. Katherine Petersen, Camille Witos
Students need to prepare:
One performance-ready work
One to two works that are currently a work-in-progress
Students must be present for all scheduled activities each day. Absences will not be made up.

Sample Daily Schedule
9:30-12:15 Private Lessons/Practice
12:30-1:00  Lunch
1:00-1:30  Symposium
1:30-2:30 Performance Class
2022 Piano Intenstive is at Capacity

Questions? Please contact Katherine Lee 
---