23rd Annual Sphinx Competition - February 7, 2020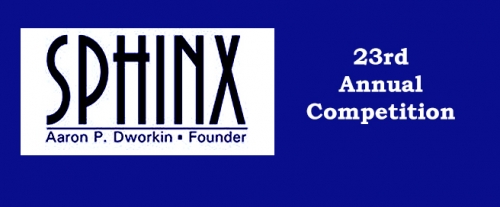 ---
February 7, 2020
Max M. and Marjorie S. Fisher Music Center, Detroit, Michigan
---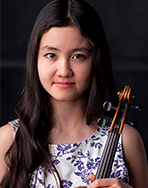 Esme Arias-Kim, 14, is the Junior Division 1st Prize winner of the 2020 Sphinx Competition.  Held each year in Detroit, the Sphinx Competition is open to American Black and Latino classical string soloists under 18-years of age.  The Sphinx Organization is the social justice organization dedicated to transforming lives through the power of diversity in the arts. Sphinx's four program areas – Education & Access, Artist Development, Performing Artists, and Arts Leadership – form a pipeline that develops and supports diversity and inclusion in classical music at every level: music education, artists performing on stage, the repertoire and programing being performed, the communities represented in audiences, and the artistic and administrative leadership within the field.
Esme, an Academy student of Almita Vamos, will receive $10,000, a number of solo concerto engagements plus a nationally-broadcast radio appearance on 'From The Top'.
The 2020 jury comprised: Beverly Kane Baker, Lena Fankhauser, Pamela Frank, Bella Hristova, Charlotte Lee, Melissa Kraut and Tito Muñoz.
---