Back to top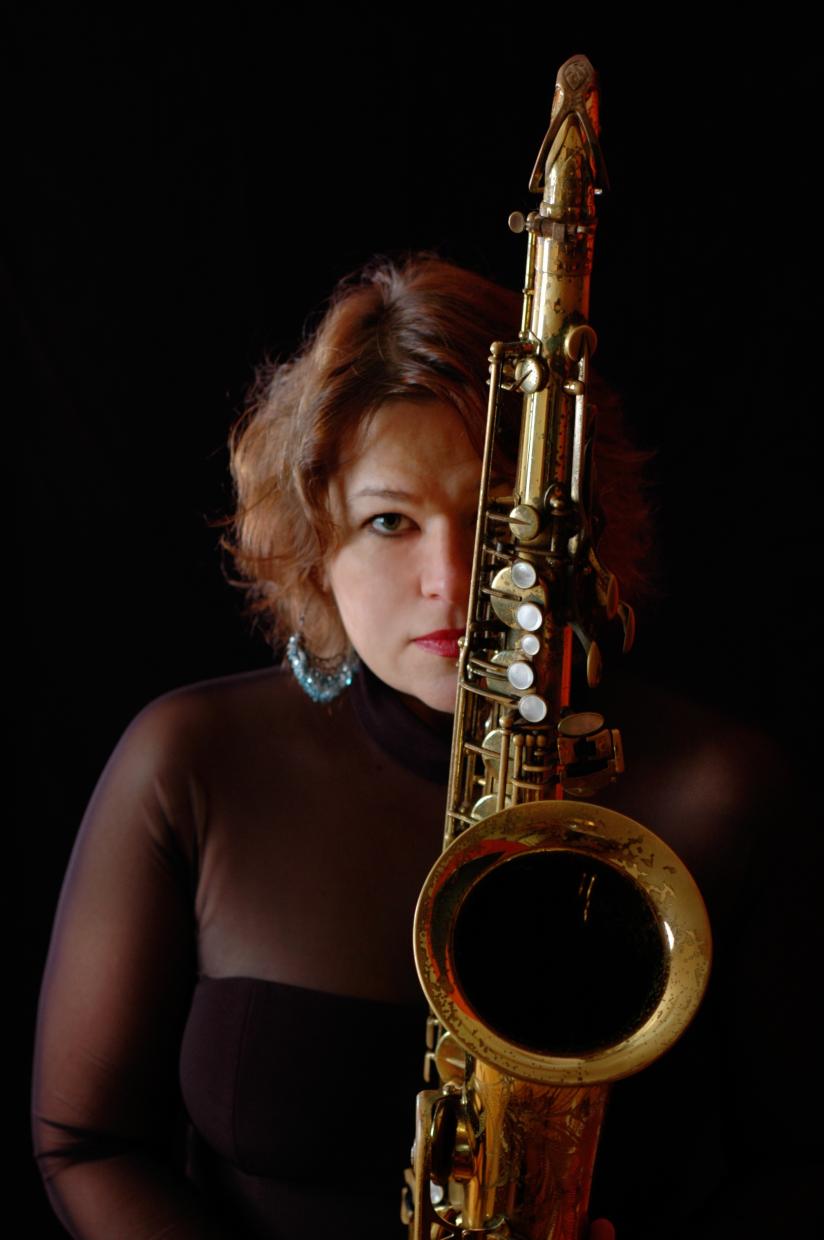 Renee Gooch
Jazz Improv and saxophone Faculty
Email
jwood@musicinst.org
Courses
private Instruction
Jazz Improv 
Education
BM - Applied Saxophone - UW- Milwaukee
Two semesters of private lessons in Jazz Improv with Jazz pianist and educator , David Hazeltine, at the Wisconsin Conservatory of Music
Additional Studies / Recent Awards / Recordings
2020 grant from Jazz Institute of Chicago " Fresh Voices " to compose new works honoring Thelonious Monk 2017 grant from the Finlandia Foundation to complete a recording of Finnish Folk songs arranged in jazz styles.
2016 Performer of the Year Award from the Finlandia Foundation Discography 

Recordings
Movin' and Groovin', The Juli Wood Quintet featuring Mel Rhyne
Blues for Earma Jean featuring Earma Thompson
54321 Juli Wood
Synkkä Metsä/Dark Forest, Juli Wood Quartet
Suomen Salossa, Juli Wood Quartet
Basic Teaching Philosophy or Special Music Interests/Specialties
I want the students to have fun with music ! I work on ear training with them as well as reading music. It's important to get them playing along with backing tracks to get the feeling of playing with a jazz combo. I try to take the mystery out of improvisation by explaining how chords are made and how to use knowledge of chords and scales to improvise.
Professional Affiliations & Activities
Mentor for Jazz Institute of Chicago's " Women's Leadership Initiative "

Leading my own bands at jazz clubs and festivals
A few of my favorite things…
What does music mean to you?
What do you love about playing your instrument?
I'm so excited to work on a project about one of my favorite jazz composers, Thelonious Monk. My grant from the Jazz Institute allows me to compose music and write lyrics to existing Monk tunes in 2021.

Music has been my career and life for the last 35 years ! So many good times traveling and playing with great musicians in other cities, Detroit, Milwaukee, Helsinki, Barcelona, Stockholm... and the musicians here in Chicago have inspired and mentored me so much. I've been so lucky to meet and play with wonderful musicians !

I love the sound of the tenor saxophone ! It can be very emotional quite like the voice. ( I also love to sing ) I first fell in love with the sax watching the Chicago based TV show, Soul Train! Back in the day bands had horn sections, James Brown, KC and the Sunshine Band, Sly Stone. There are so many great jazz saxophonists to listen to and learn from. It's a never ending journey, really learning an instrument, but so satisfying and worthwhile.
Anything else we should know?
Wood, after all, owns a big and burly tone on tenor, her husky sound, deep rhythmic accents and prolific phrasemaking consistently commanding attention.
     – Howard Reich, CHICAGO TRIBUNE

One of the pleasures of attending the Chicago Jazz Festival over Labor Day weekend each year is being able to hear the bevy of local players who make up the windy city jazz scene. Last year's treat was Juli Wood, a gutsy tenor and baritone saxophonist who also sings with the earthy gusto of an R&B diva filtered through a hard bop sensibility.
     – Bill Milkowski, JAZZTIMES

At first glance, Wood, an affable sort, doesn't strike one as the feisty saxist she is. In this world where labels take a strong hold of peoples' predetermined images like a gripping vice, it's awfully good to know that there are people like Juli Wood… Wood's playing that night at Andy's made believers out of the packed house.
     – Lofton Emenari III, CHICAGO WEEKEND NEWSPAPER