Richard D. Colburn Award for Teaching Excellence
Founded in 2014, the Richard D. Colburn Award for Teaching Excellence is presented to faculty members of the Music Institute of Chicago who exemplify the high standard of excellence set by Richard D. Colburn in his many musical endeavors. The Music Institute values great teaching above all, and takes great pride in its faculty's ability to teach not only art and technique but to create a forum for joyful playing and collaboration with other musicians. We applaud our faculty for sharing their gifts with the wider community. 
---
2023 Colburn Award for Teaching Excellence

Barbara Ann Martin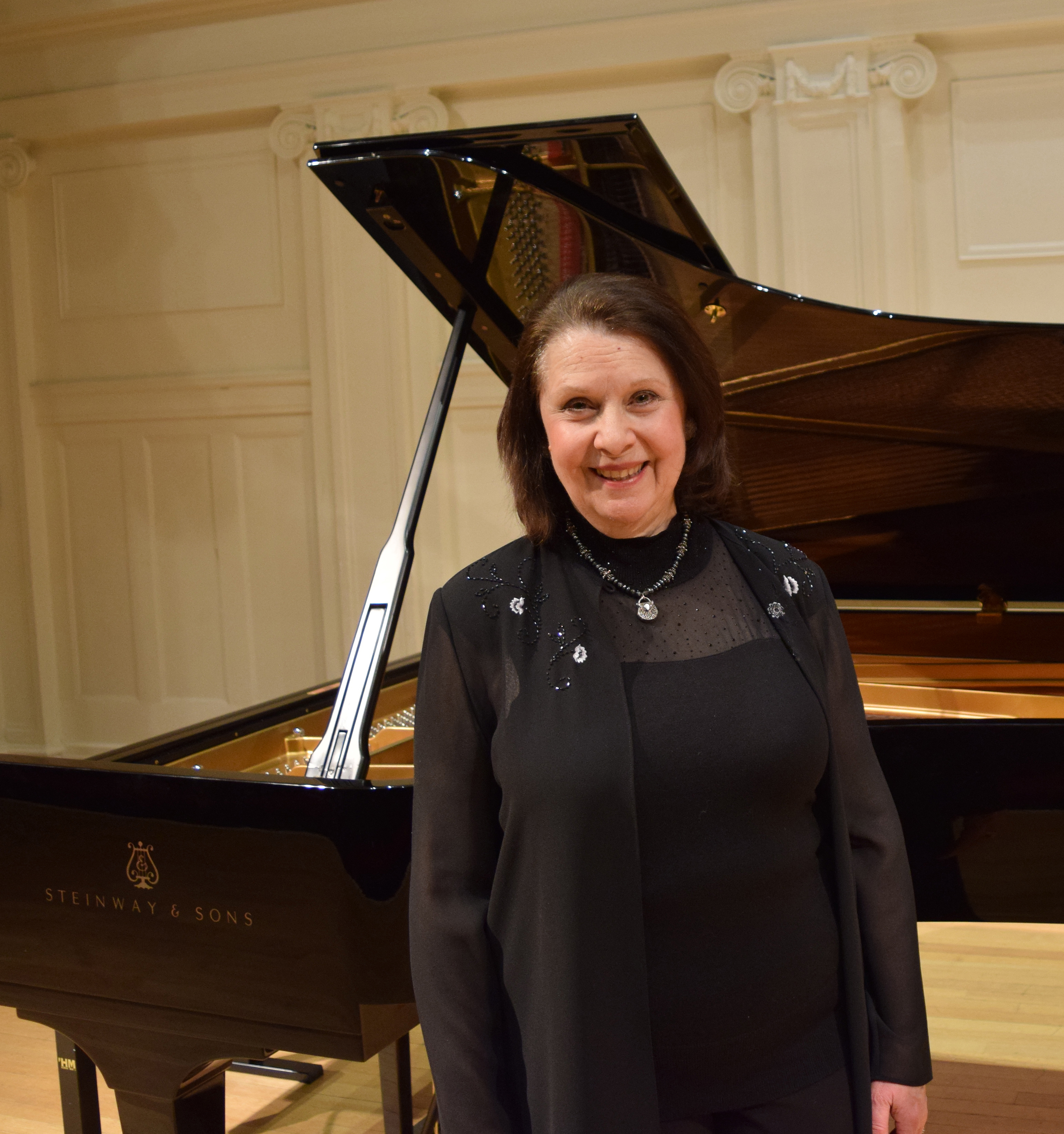 Mezzo soprano Barbara Ann Martin has performed throughout the United States, Europe, and Asia, appearing at major music festivals such as Aspen, Boulder, Ravinia, Caramoor, Huddersfield, Adelaide, and Salzburg.  A well-known interpreter of the works of American composer George Crumb, she has sung his master-work, Ancient Voice of Children with the Chicago Symphony Orchestra, the Berlin and New York Philharmonics, the Vienna Symphony Orchestra, the Maggio Musicale, the Montreal Symphony, and the Israel Philharmonic to critical acclaim.  Her opera appearances include the Metropolitan, Chicago (as guest artist with the Lyric Opera Center), Central City, New Jersey State, and Minnesota Operas. Martin's recordings feature works by Dominick Argento, Milton Babbitt, George Crumb, Alan Hovhaness, Karel Husa, Patricia Morehead, George Rochberg, Augusta Reed Thomas, Virgil Thompson, Louise Talma, and Chinary Ung. She is the featured soloist with James Freeman and Orchestra 2001 on the 2010 Grammy-Nominated CD, A Journey Beyond Time and The Winds of Destiny by George Crumb, two major song cycles written for her by the composer. Martin has been a guest professor at the International Summer Academy Mozarteum in Salzburg and the Royal Danish and Odense Conservatories in Denmark. She has served on the faculties of Bennington College, CUNY at Brooklyn and is current chair of the Music Institute of Chicago voice department. As an audio book narrator, her work is featured on Amazon.com and audible.com. She is a voting member of NARAS (Grammys) and is an active member of SAG-AFTRA, serving on the Singers and Audio Book Committees in Chicago.
---
Past Recipients
2022  Dr. Tanya L. Carey, cello faculty

2021  Nina and Daniel Wallenberg,
          cello faculty (Nina)
          Director MIC Chorale and musicianship faculty (Daniel)
2020  Arlene Stokman and Abraham Stokman, piano faculty
2019  Susan Charles, voice faculty
2018  Stanley Davis, clarinet and saxophone faculty
2017  Elaine Felder, MIC Piano Department Chair,
          piano and chamber music faculty
2016  Roland and Almita Vamos, violin and viola faculty

2015  Gilda Barston, Dean Emeritus, cello faculty
2014  Claire Aebersold Neiweem and Ralph Neiweem,
          piano and chamber music faculty