Cultural Visionary Award for Chicago
Founded in 2010, the Cultural Visionary Award of Chicago is awarded by the Music Institute to individual(s) who possess the qualities that six generations of the city's forbearers have successfully used to advance the civic and cultural presence of this great city - a commitment to improving the quality of life for all citizens; a commitment to use the "power" of public and private partnership to expand access to diverse cultural offerings for all citizens; a commitment to advance a strong spirit of philanthropy at all levels of the community in order to build a sense of ownership and pride in our city; and a commitment to prepare succeeding generations of citizens who will contribute their strong leadership to continue Chicago's rich legacy of civic and cultural pride. 
---
2020 Cultural Visionary Award for Chicago: Helen Zell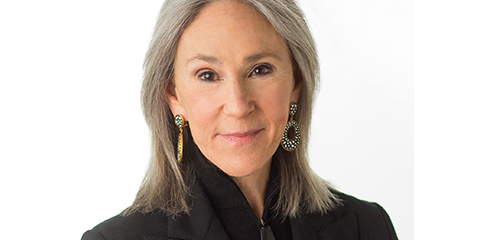 The Cultural Visionary Award for Chicago recognizes individuals who have provided visionary philanthropic and civic leadership for the broad spectrum of arts in Chicago and Illinois. This year's honoree, Helen Zell, is an active philanthropist and thought leader in the arts and education, with an emphasis on music, literature, and the visual arts. She is executive director of the Zell Family Foundation, chair of the Board of Trustees of the Chicago Symphony Orchestra Association, and vice chairman of the Chicago Public Education Fund. Among numerous other initiatives, she led the Zell Family Foundation's underwriting of the CSO's music director position in perpetuity, now known as the Zell Music Director. Past and current board service includes Steppenwolf Theatre, the Museum of Contemporary Art, the Ounce of Prevention Fund, and Teach for America.
Past Recipients

2019  Caryn and King Harris
2018  Frederick H. Waddell
2017  Susan and Richard (in memory) Kiphart
2016  Lois M. and Harrison I. Steans
2015  Mary B. Galvin
2014  Alexandra and John Nichols
2013  Jim and Kay Mabie
2012  Marilynn B. Alsdorf
2011  Sandra and Jack Guthman
2010  John H. Bryan, Joan W. Harris and Cindy Pritzker