Dushkin Award
The Dushkin Award was established in 1985 to honor the memory of the Music Institute's founders, Dorothy and David Dushkin. This internationally-recognized award has been presented to some of the most revered and accomplished musical artists and composers of our time, all of who have a deeply rooted passion for music education. 
---
2022 Dushkin Awardee - Hilary Hahn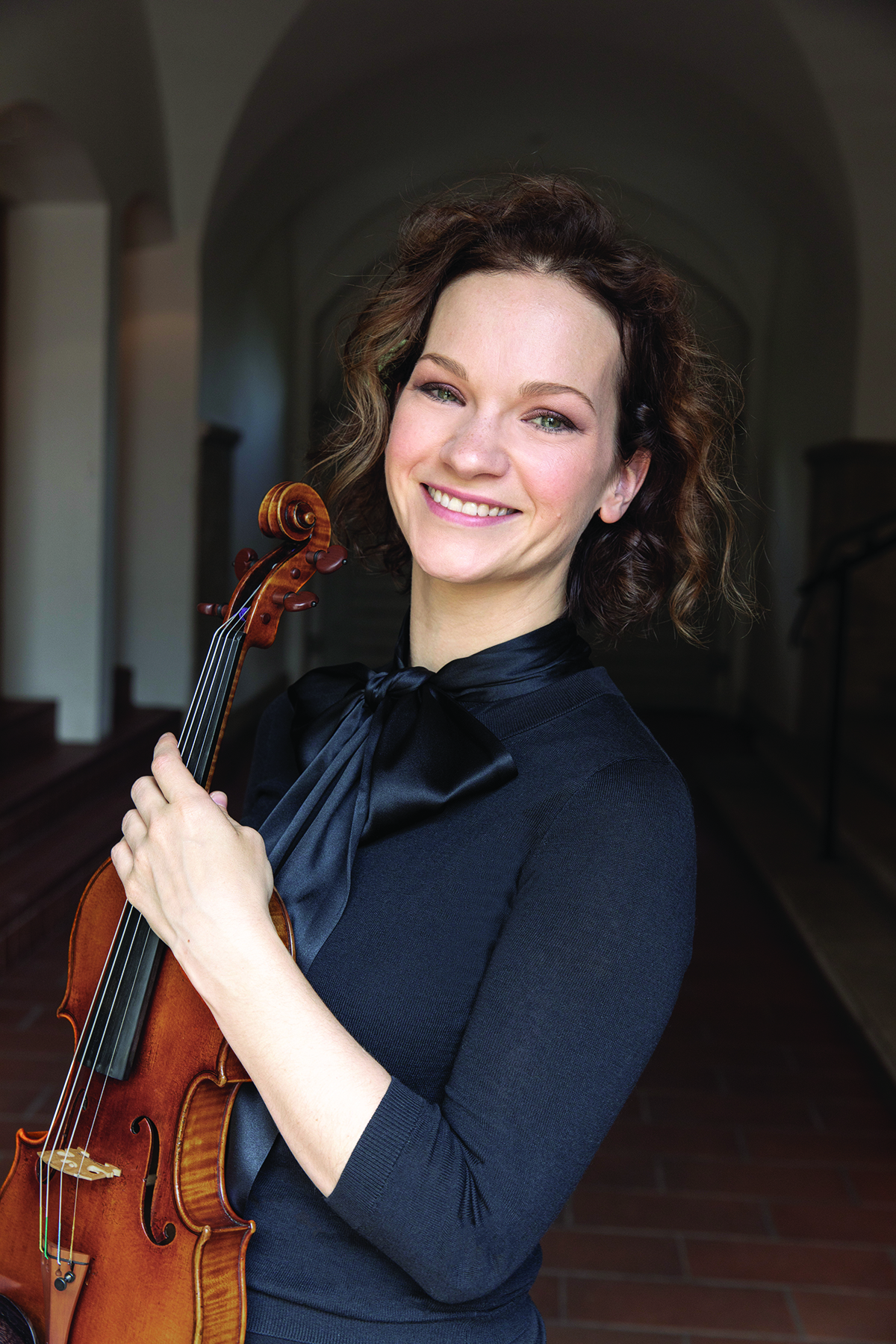 Three-time Grammy Award-winning violinist Hilary Hahn melds expressive musicality and technical expertise with a diverse repertoire guided by artistic curiosity. Her barrier-breaking attitude towards classical music and her commitment to sharing her experiences with a global community have made her a fan favorite. Hahn is a prolific recording artist and commissioner of new works, and her 21 feature recordings have received every critical prize in the international press.
She was named Artist in Residence of the Chicago Symphony Orchestra in 2021. This season and next, she is in Chicago for extended residencies, including appearances with the CSO, chamber music concerts, and master classes, all with a special focus on community-engagement initiatives.
As Virtual Artist-in-Residence with the Philharmonic Society of Orange County, Hahn performed three programs this season, including the world premiere of her newly composed cadenza to Mozart's Violin Concerto No. 5. Hahn went on to perform the concerto with the Houston and Dallas Symphony Orchestras; in Dallas, she also delivered the keynote speech of the Second Annual Women in Classical Music Symposium.
Hahn has related to her fans naturally from the very beginning of her career. She has committed to signings after nearly every concert and maintains and shares a collection of the fan art she has received over the course of 20 years. An avid and early blogger, Hahn hosts on her website a variety of original writing dating back to 2002. Her "Postcards from the Road" feature, a series of personal updates from her travels around the world, evolved from an initial year-long postcard project that she began with a classroom of third-graders.
Hahn's commitment to her fans extends to a long history of educational initiatives. A former Suzuki student, she released new recordings of the first three books of the Suzuki Violin School in 2020, in partnership with the International Suzuki Association and Alfred Music. The recordings also appear on the teaching platform SmartMusic.
Her Instagram-based practice initiative, #100daysofpractice, has helped to demystify the typically grueling and isolating practice process, transforming it into a community-oriented, social celebration of artistic development. Since creating the hashtag in 2017, Hahn has completed the project three times under her handle, @violincase; fellow performers and students have contributed nearly 500,000 posts under the hashtag. 
---
Past Dushkin Awardees
2021 Zubin Mehta

2020 Evgeny Kissin
2019 Wynton Marsalis

2018  Pinchas Zukerman
2017  Rachel Barton Pine
2016  Joshua Bell
2015  Deborah Rutter
2014  André Previn
2013  Lang Lang
2012  Stephen Sondheim
2011  Riccardo Muti
2010  Yo-Yo Ma
2009  James Conlon
2008  Steve Robinson & Bill McGlaughlin
2007  Leon Fleisher
2006  Midori
2005  William Mason
2004  Renée Fleming
2003  Sir Andrew Davis
2002  Mstislav Rostropovich
2001  Isaac Stern
2000  Christoph Eschenbach
1999  Pierre Boulez
1998  Zarin Mehta
1997  Samuel Ramey
1996  William Warfield
1995  Placido Domingo
1994  Henry Fogel, Daniel Barenboim (Honored Guest)
1993  Bruno Bartoletti
1992  Margaret Hillis
1993  Mr. & Mrs. William A. Boone
1990  Sherrill Milnes
1989  Sir Georg and Lady Solti
1987  Ardis Krainik
1986  Louis Sudler, Sr.
1985  Mr. & Mrs. Kenneth F. Montgomery