Families in Concert
October 9, 10 & 11, 2020
Join in efforts to make high quality
music education accessible!

The COVID-19 pandemic has created financial uncertainty for many of our families. In response, the Music Institute of Chicago has lowered our threshold to qualify for aid, increased awards per student, and increased our overall aid budget by 15%.
Virtual recitals on Friday, October 9 at 7 pm and Saturday, October 10 at 5 pm showcase a wonderful cross-section of Community Music School and Academy students aged 7 to 17. Our musicians will share their performances, professionally recorded in Nichols Concert Hall, to support their peers.

As the Music Institute of Chicago celebrates 90 years of excellence, we are more committed than ever to expanding access to high quality music education.

Why? A quality music education builds fundamental skills and empowers students of every age and ability to listen, communicate, and engage with our world. As we have been recently reminded, music has a unique power to comfort, connect, and uplift without regard to cultural difference or geographic barrier. We can't wait to share these performances as we celebrate the joy of coming together as a musical community.
---
Friday, October 9 at 7 pm ($30/household)
Saturday, October 10 at 5 pm ($30/household)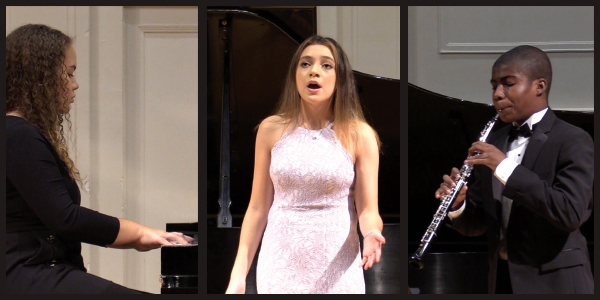 ---
Sunday, October 11 at 3 pm
The Chen String Quartet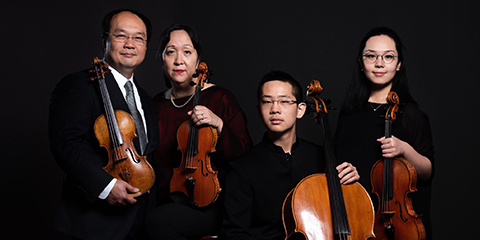 The weekend culminates with a virtual backstage pass prior to a live 98.7WFMT broadcast from Nichols Concert Hall featuring CSO concertmaster Robert Chen and the Chen Family Quartet!
The Chen String Quartet, featuring CSO Concertmaster Robert Chen and his wife Laura Park Chen on violin and their children Beatrice Chen on viola and Noah Chen on cello, will perform a free live concert from Nichols Concert Hall as a special culminating event. The performance airs live on 98.7WFMT and wfmt.com.

The Chen String Quartet has been playing together for six years. Committed to community outreach, they regularly play at Chicago-area retirement homes and hospitals. Robert Chen has been concertmaster of the Chicago Symphony Orchestra since 1999. Laura Park Chen is a former member of the first violin section of both Lyric Opera and Grant Park Symphony. Beatrice Chen is a viola student at the Curtis Institute of Music. Noah Chen is a student of Clara Kim at Juilliard Pre-College.

"WFMT has long been committed to providing a showcase for emerging local talent, through our Introductions series and other programs," said WFMT General Manager George Preston. "We look forward to continuing to collaborate with the Music Institute throughout our respective special anniversary seasons."
Weekend Passes and sponsorships of $100 or more include both programs plus an exclusive backstage pass on Sunday, October 11 at 2:15 pm to hear from CSO Concertmaster Robert Chen and his family via videoconference prior to their live performance at Nichols Concert Hall.

PROGRAM
String Quartet in G, Op. 18/2...................Ludwig van Beethoven

Serenade for string trio, Op. 10................Ernst von Dohnányi

Intermission
A brief conversation with WFMT Vice President and General Manager and Music Institute of Chicago President and CEO Mark George

Sonata No. 3 for solo violin, "Ballade".......Eugène Ysaÿe

String Quartet No. 1, "From My Life".........Bedrich Smetana