Get started now! MIC welcomes new students
From Musikgarten to Musical Theater, Roots & Rock to Recorder, MIC has classes for every age and interest.
Spring semester begins February 1, 2021. 

Use classfinder to filter and find what you're looking for fast >>
New students interested in private instruction are welcomed to the Music Institute of Chicago through a virtual placement interview with a Campus Director. Beginners, intermediate, and advanced students have come to rely on MIC's ability to meet the student where they are through a wide variety of offerings provided by experienced, caring faculty members. Whether you want to begin lessons and classes online or in-person, we will match you with the teacher who is the best fit for your interests, needs, and learning style. We accept new students of all ages and levels and offer rolling admission so that new students may begin when the time is right for them. Financial aid is still available >>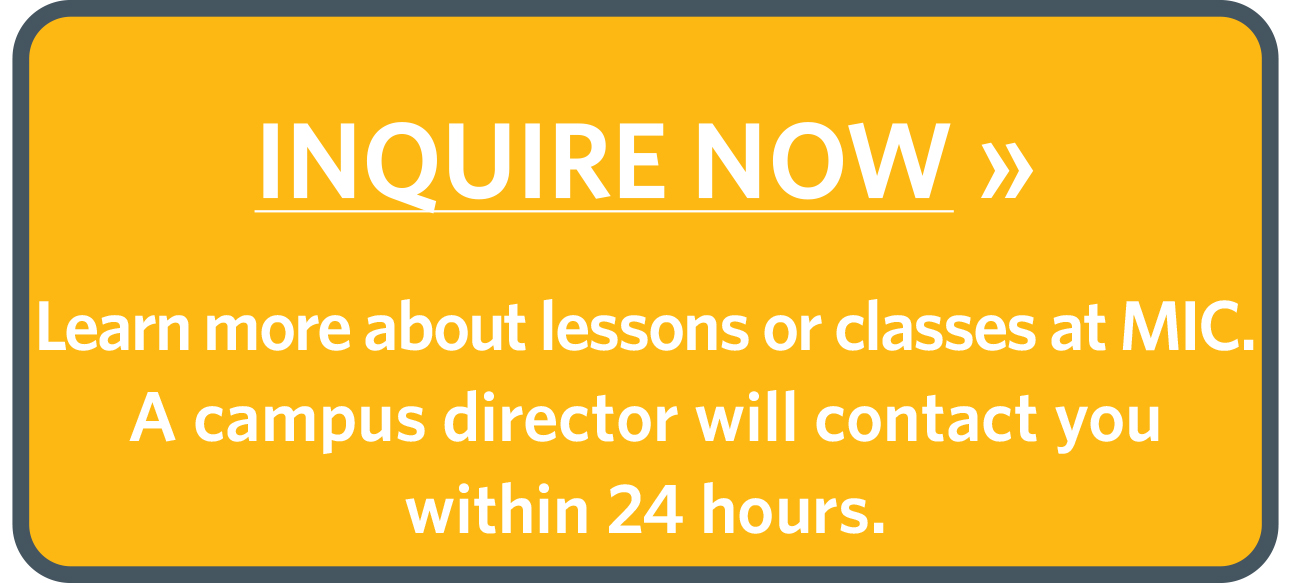 EARLY CHILDHOOD
Musikgarten® classes offer a comprehensive, sequential plan for the musical development of children, birth to age seven, in a joyful and stimulating educational environment even in our virtual world. Our online classes engage children and parents so that everyone can continue music activities together throughout the week.

Music Moves Me©, for children ages 6-9, is designed to explore musical concepts such as rhythm, pitch and improvisation through movement and play.

YOUTH
Musical Theater programs include SmashUp! (K-3) and Broadway Bound (4-8). MIC has altered the curriculum to be well-suited to provide acting, dancing, and singing fundamentals in a virtual, supportive art-making environment.

ALL AGES
Jazz improvisation, combos, and private instruction are available for youth and adults. Study with some of Chicago's most respected jazz musicians and join the MIC jazz program, celebrating 10th anniversary this season.

Roots & Rock beginning and intermediate level classes are offered in guitar, ukulele, and music production. Eight-week sessions designed for those new to playing or those with modest experience dig into the rich history and culture behind the music while nurturing your own musical growth.  Participate on an ongoing basis and progress at the pace most comfortable for you.

ADULTS
Adult Band Programs including New Beginnings Band, for beginning band members and those returning to their instrument after a long break, New Horizons Band, and Swing Band, for musicians of all levels interested in playing jazz standards. Band members will receive weekly practice videos to play along with and will have the opportunity to participate in a virtual performance at the end of the fall semester.
Adult Musicianship, Listening to Music: A Selective Survey of Human Musical Expression, and Chamber Music or Orchestral Music Listening classes are a great way to stay connected through music and enhance your understanding and appreciation of music.

Beginning Alto Recorder covers the basics of good recorder technique and reading music notation. Build a solid foundation to prepare for your future solo and ensemble playing.