Great Composers Competition - January 27, 2020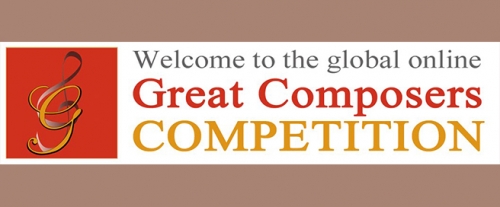 ---
January 27, 2020
Online Performance
---
1st Place
"Best Mozart Performance" 
Edie Park, piano - student of Christina Tio 
GREAT COMPOSERS COMPETITION is a series of international music competitions for young performers.  The Competition organizes and manages online competitions for instrumentalists (piano, strings, winds and percussion), singers (opera, sacred music, art song and musical theatre), and chamber groups. 
Characteristic of the competition, the winners of each of the series were announced online on the composer's birthday; thus the results for "Best Mozart Performance" were posted on Wolfgang Amadeus Mozart's 264th birthday anniversary on January 27, 2020.
---
Return to Competitions home page >>