Indoor Voices Episode Archive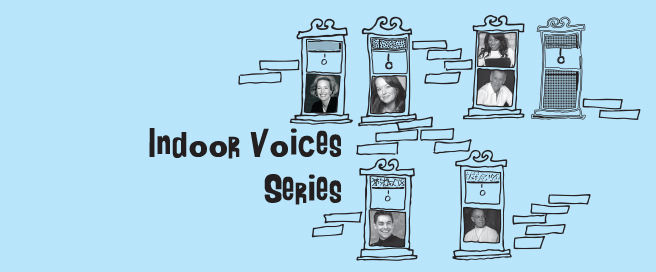 June 5:  Lady Solti  |  WATCH >>

Cultural Ambassador to the Hungarian Government, patroness of the World Orchestra for Peace, and trusted advisor to the international world of classical music and opera
June 12:  Tammy McCann, jazz vocalists and 
Joe Locke, vibraphone  |  WATCH >>

Jazz vocalist and Music Institute Artist-in-Residence Tammy McCann
and jazz vibraphonist, composer, and bandleader Joe Locke
June 19:  Roderick Cox, conductor 
WATCH >>
Indoor Voices recommends "Conductor's Perspectives"
A three installment series hosted by German based American conductor Roderick Cox
June 26: Abraham Stokman, piano | WATCH >>

Pianist, artist and Music Institute faculty member
July 10: Matthew Lipman, viola  |  WATCH >>

Award-winning violist and Music Institute Academy alumnus
July 17: Howard Levy, harmonica  | WATCH >>

Perhaps best know for his work with Bela Fleck and The Flecktones, Grammy Award-winning harmonica player Howard Levy is recognized the world over as a master of the diatonic harmonica and a great technical innovator on the instrument.
July 24: Inna Faliks, piano | WATCH >>

Music and conversation with MIC alumna, concert pianist, and piano professor at UCLA. "Adventurous and passionate" (The New Yorker) Ukrainian-born American pianist Inna Faliks has established herself as one of the most exciting, committed, communicative and poetic artists of her generation. Faliks most recently performed on the Nichols Concert Hall concert series in February 2019.
July 31: Robert Chen, violin | WATCH >>

Robert Chen, concertmaster of the Chicago Symphony Orchestra, has performed as soloist with some of the greatest conductors and musicians of our time. Chen opened the 2019-2020 season at Nichols Concert Hall.
August 14:  Matthew Lipman, viola

Enjoy a special follow up segment featuring a performance of Bach's Violin Partita No.2 in D minor, BWV 1004.