Music as Service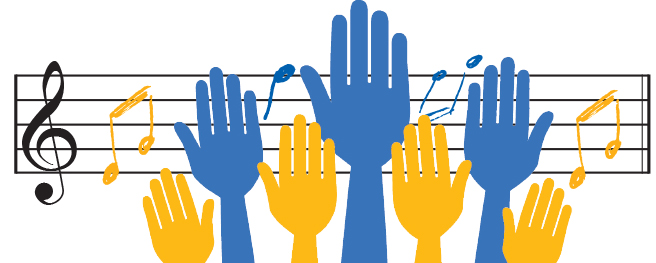 The Music Institute of Chicago uses the power of music to educate, inspire and bring comfort to the communities we serve. Through Music as Service, MIC partners with organizations serving the aged, homeless, disabled, sick, or lonely and connects them with MIC student musicians of all ages and levels interested in sharing music as volunteers to those in our community who need music most.

MIC has worked with organizations including Connections for the Homeless, Epiphany United Church of Christ, Meals on Wheels, Glenkirk Next Generational Services, and Housing Opportunities and Maintenance for the Elderly and continues to develop new partners.
Musical Pen Pals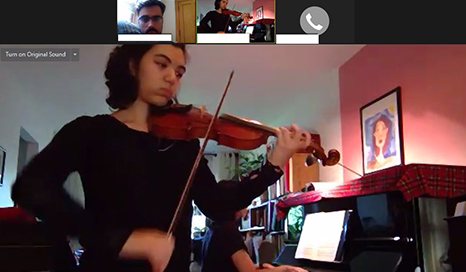 As the COVID-19 crisis continues, our high-risk senior population is experiencing crushing isolation and loneliness. We understand music's ability to help keep our hearts and minds healthy and are working hard to match MIC musicians of all ages with seniors to share music, conversation, and connection through informal phone or video calls.
Music Institute of Chicago students can sign up here >>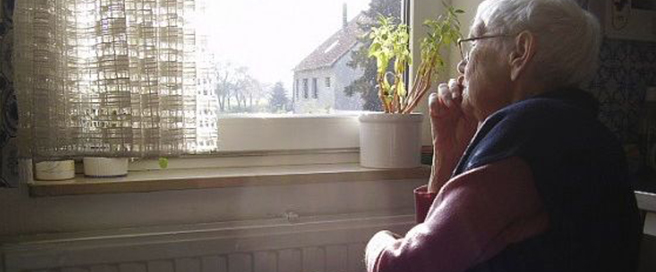 Sharing with Seniors
The aim of the Sharing with Seniors program is to uplift isolated seniors and at-risk individuals with social interaction from our students. We are offering both live virtual performances or recordings of music performances by Music Institute student to senior centers. In a time when so many are feeling isolated, anxious, lonely, and frightened – little can touch lives and bring comfort the way music can.
Do you know an organization or individual who benefit from this program?

For more information, contact:
Victor Ribadeneyra, Director of Community Engagement and Music as Service