New! Suzuki Discussion Group - the Practice Cafe!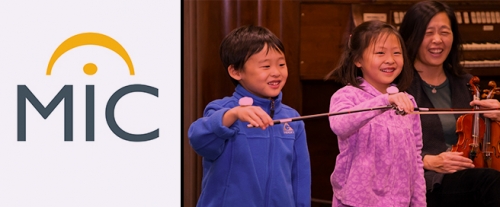 Are practice sessions suddenly stale? Do you ever feel "stuck"? Are you looking for ways to reduce frustration and bring back the joy?  
If so, then the Suzuki Association of Americas' (SAA) Parents as Partners Video Series, along with participation in the Music Institute's new Suzuki Discussion group, the Practice Café, may be just the remedies for those practice blues!  
Practice Café is an ongoing conversation for Suzuki parents and practice partners led by MIC Suzuki Program Associate Director, Sarah Montzka.  Participants will sign up to have weekly access to video selections and homework asignments.
---
Here's how to sign up:
Step 1:  Register to access the online video library from the SAA's Parents as Partners:   suzukiassociation.org/parents-as-partners/registration/   (No time for videos? That's okay. Audio "podcast style" versions are also available!).
Please note the online Parents as Partners video library requires a one-time fee of $30 (or check with your studio teacher about the reduced rate for studio participation).
Step 2:  After registering, e-mail Sarah Montzka and start receiving your weekly assignments with a curated video list.  
Step 3:  Plan on attending the first Practice Café discussion group!
              Sunday, February 23, 2020 from 7:00 to 8:00 PM
              Room 108, Winnetka campus, 300 Green Bay Road


---
The MIC Practice Café discussion groups are free to all  MIC Suzuki Program families and not just to the families who are pre-registered as Parents as Partners.
---
Sign up and and transform your practice dynamic today!