MIC Academy Violinist Wins Musicians Club of Women Award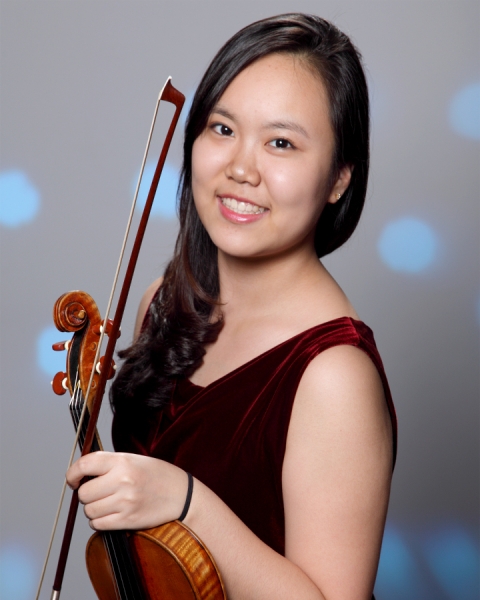 Hansuh Rhee, 16, violin student of Almita and Roland Vamos, has been awarded the prestigious Musicians Club of Women (MCW) 2014 Jerome and Elaine Nerenberg Foundation Scholarship. She will be the recipient of a $3500 award, present solo recital and concerts, and receive a three-year membership in the club.
About the Musicians Club of Women

Musicians Club of Women (MCW) is the oldest musical club in America. In 1873, a group of five music-loving women began meeting informally to play and sing for each other in what became known as "The Amateur Musical Club." Ensuing years witnessed phenomenal growth in both the size of the membership and the amount of musical activity. In an age prior to the existence of musical impresarios, the Amateur Musical Club acted in this capacity, presenting concerts by some of the greatest artists of the period, including Jan Paderewski, José Iturbi, Alexander Scriabin, Dame Myra Hess, Edward MacDowell and the noted American violinist Maud Powell, to mention only a few. The spirit of philanthropy and of supporting women musicians developed early in the club's history. In 1893, the proceeds of a benefit concert were used to establish and maintain a music scholarship for young women. Thus began one of the most important traditions of Musicians Club of Women—the awarding of annual scholarships to assist young women in furthering their musical studies. Over the years, other generous individuals established scholarships, and currently the club awards over $80,000 annually to assist talented young women to move forward in the highly competitive field of music. To this day, MCW is composed entirely of volunteers, enabling all of its income to go directly to assisting women musicians.