Hundreds Pack Nichols Concert Hall for Faculty Concert
Nichols Concert Hall was buzzing with excitement on Saturday as Music Institute of Chicago faculty performed before a large audience. The diverse program included works by Ravel, Stravinsky, Mendelssohn, Castronuovo-Tedesco and Schumann.  In addition to many beautiful and profound musical moments, there were also moments of lightness and laughter.  As Ralph and Claire Neiweem were getting ready to perform a four-hand piece by Schumann a cell phone began to ring in the audience.  After about the third ring, Ralph leaned toward the audience and said, "If that's Schumann, tell him we're playing his music." 
Many MIC students and their families attended the musical celebration of their teachers.  The energy in the hall was clearly palpable. After the performance, children of all ages enjoyed delectable frozen custard from Andy's of Evanston, a perfect ending for the event. 
---
Mark George, President and CEO of the Music Institute, asked audience members to snap 'selfies' of themselves and send them to the Office of the President. Here are 'selfie' photos from the event.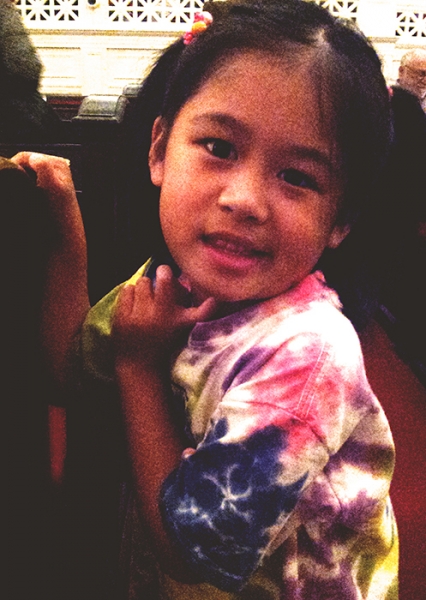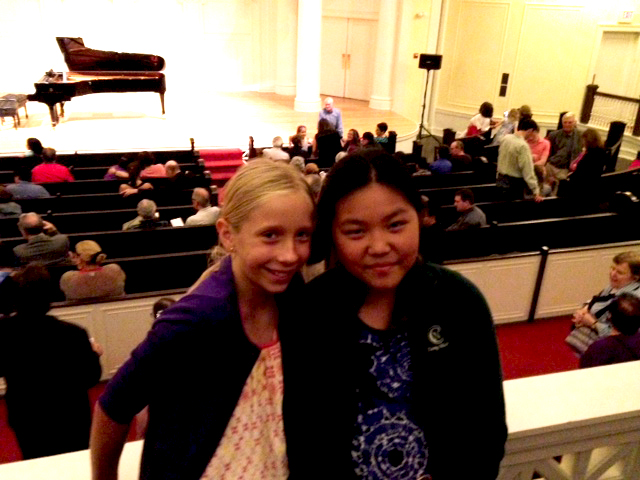 1.  Quin Doughty and her friend Kit                           2.  Esther Ng
---

The MIC Faculty and Guest Artist Series continues on November 7 with a star-studded Jazz Festival celebrating the music of Charlie Parker.