Alumna Pianist Inna Faliks Offers "Corona Fridays" Livestream
April 9, 2020
Pianist and MIC alumna Inna Faliks is offering concerts, every Friday at 7 pm PST, on Facebook livestream.
---
MORE ABOUT INNA FALIKS
In February 2019,  Inna Faliks, an alumna of the Music Institute of Chicago and daughter of faculty member Irene Faliks, returned to her alma mater for a Chicago premiere of "Polonaise-Fantaisie: The Story of a Pianist," her autobiographical concert-monologue.
 
"Polonaise-Fantaisie: The Story of a Pianist" traces Faliks' journey from the former Soviet Union to the freedom of the United States and a life in music. She tells her incredible story while playing music that spans 289 years, running the gamut from Bach and Mozart to contemporary composer Jan Freidlin, interspersed with her own writings chronicling her upbringing in Odessa, Ukraine; her musical and romantic awakenings; and her immigration to the U.S. as a Jewish refugee.
 
Complementing a double CD of the same name, the program includes Shchedrin's Basso Ostinato; Bach's Prelude and Fugue in G-sharp minor, The Well-Tempered Clavier, Book 1; Freidlin's Ballade in Black and White, written for Faliks in 2011; Mozart's Fantasia in D Minor, K 397; the Chopin-Liszt song The Maiden's Wish; the Paganini-Liszt work La Campanella; Chopin's Polonaise-fantaisie, Op. 61; and Beethoven's 6 Bagatelles, Op. 126.
After studying at the Music Institute with Emilio del Rosario, Faliks worked with such towering figures as Leon Fleisher, Ann Schein, and Gilbert Kalish, eventually earning a doctor of musical arts degree from Stony Brook University in New York. She has performed in some of the world's most distinguished venues, including Carnegie Hall's Weill Concert Hall, New York's Metropolitan Museum of Art, Paris' Salle Cortot, Chicago's Symphony Center, and many more. Critics have described her as "a soloist in total command of her instrument" and "a concert pianist of the highest order." She is currently Professor of Piano and Head of Piano at UCLA. She is also founder and curator of the award-winning series Music/Words, creating performances in collaboration with distinguished poets.
---
An Interview with Mother-Daughter Pianist-Educators Irene Faliks and Inna Faliks
How did each of you first become interested in pursuing a career in music? And why specifically education?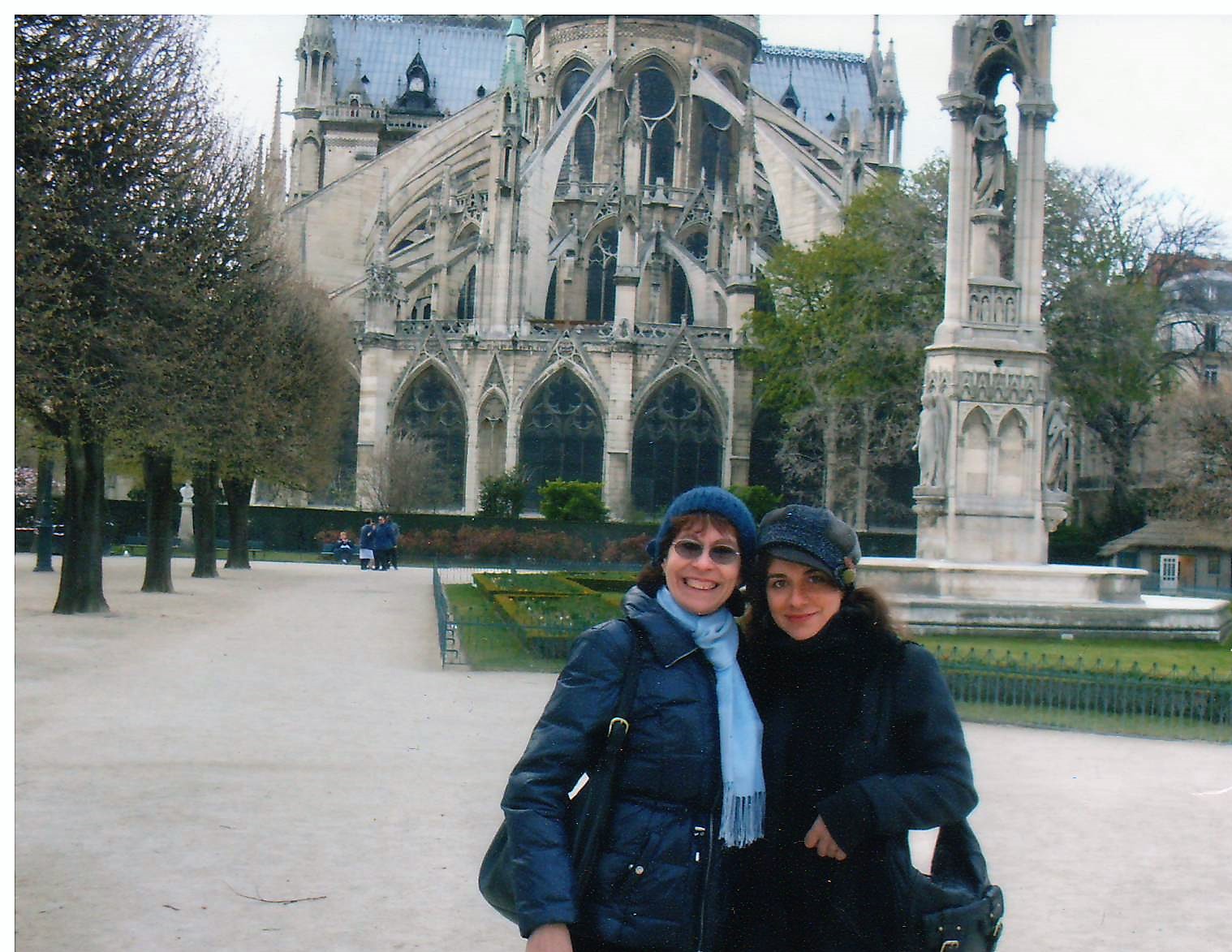 Inna:
I was a performer from the earliest time I can remember. At a certain point in my life, sharing my experience, knowledge, passion, the wisdom of my many wonderful teachers—including my mom, Mr. D (Emilio Del Rosario), Leon Fleisher, Ann Schein, Gilbert Kalish, Boris Petushansky, becoming an artist teacher seemed inevitable. Being a busy performer makes me a better teacher, and mentoring my students at UCLA makes me a better performer and musician and teaches me a lot, as well.
Irene:
I started when I was seven years old; I liked to practice, to listen, to perform. When I was in college, I realized I would love to teach. I started with my first students at that time—at first only children, but later I started teaching adults and loved it too. Inna is first of all a concert pianist with a very busy schedule. On her long way to becoming a performer, she met and worked with great teachers. After a while she wanted to share her experience with other pianists. That's how she became a piano professor in addition to her performing career.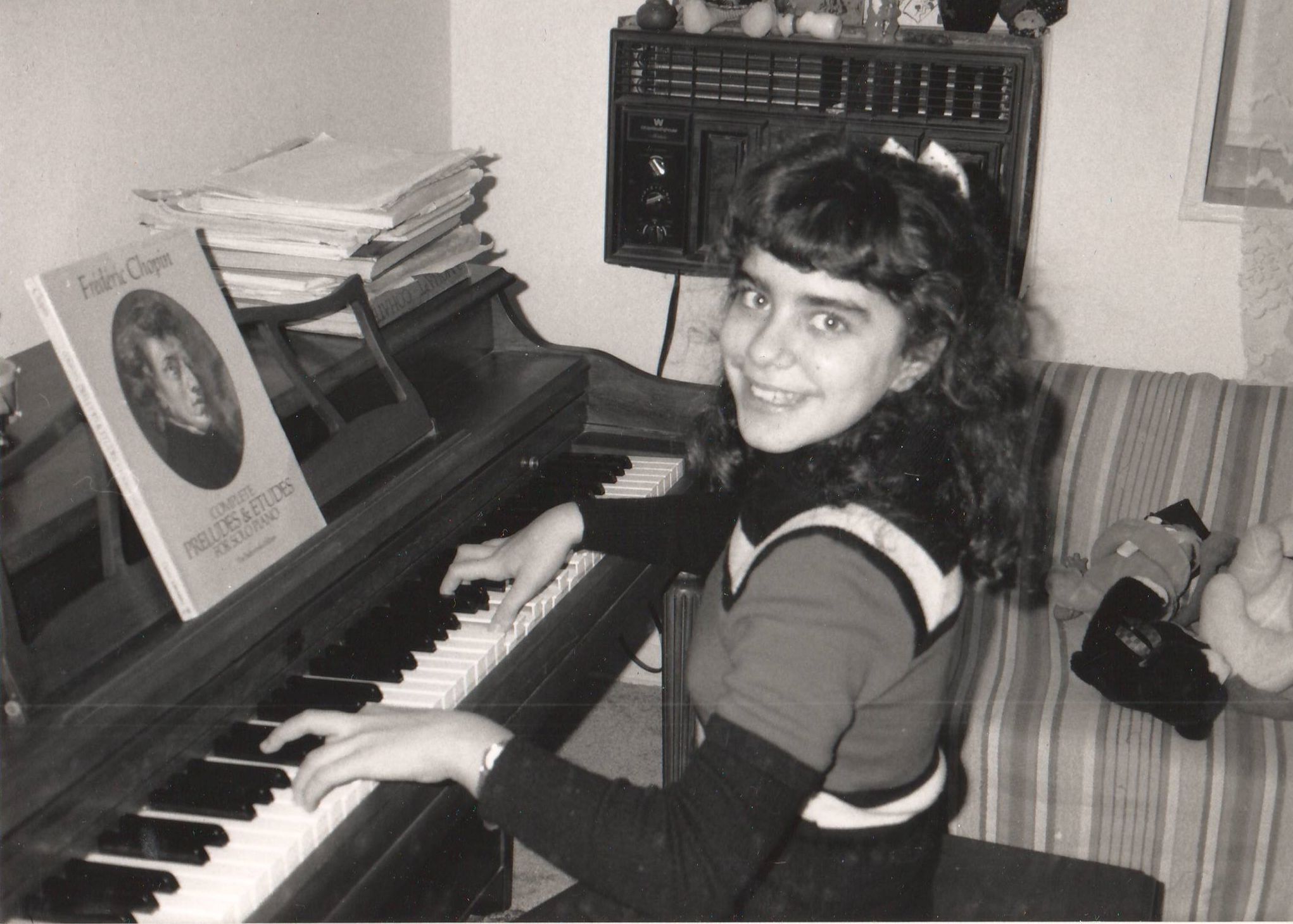 Irene, how did you introduce music to Inna when she was a child?
I played for her; she listened to classical records from her infant years. Later she was improvising and composing her own music.
Inna, what was it like growing up as a musician at the Music Institute? What are some of your memories of "Mr. D"?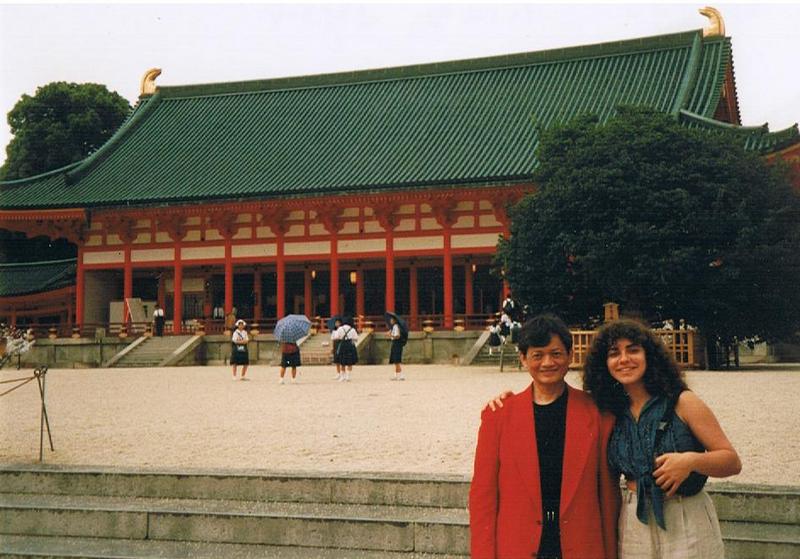 The Music Institute and its myriad activities was my whole world, quite literally. In addition to my family, Mr. D was the most important person in my life. From the very beginning, he made me into a performer through his Saturday night workshops and the endless opportunities he gave me. With him, I had no idea that anything was difficult. I just did it. He gave me technical freedom as a pianist, so crucial, at a young age. He took me to concerts and introduced me to many recordings. He made me constantly aware of the beauty of sound. He made me realize how much I love to share music with others, but also the inevitable discipline that comes with being a concert artist. With him, there was simply no other way than to be the absolute best you can be. After I had gone on to Peabody, and all the other places where I studied and lived, I always came back and played for him. We would go to Homer's for ice cream (sugar-free, for him) and joke around, tease each other, gossip about music—and things felt like they hadn't changed in years. I always felt like that child who first entered his studio. Besides being the most dedicated teacher I have ever met, and a deeply sincere musician, he was a real goofball. I think this combination made it easy for him to connect to his students. I miss him more than words can say. It is hard for me to walk by what used to be his studio—room 106—when I am in the building. His picture is in my studio at UCLA, and he always looks out at my students as they play. In my mind, he is very much alive.
Have you ever performed together? If so what were the circumstances and what was it like?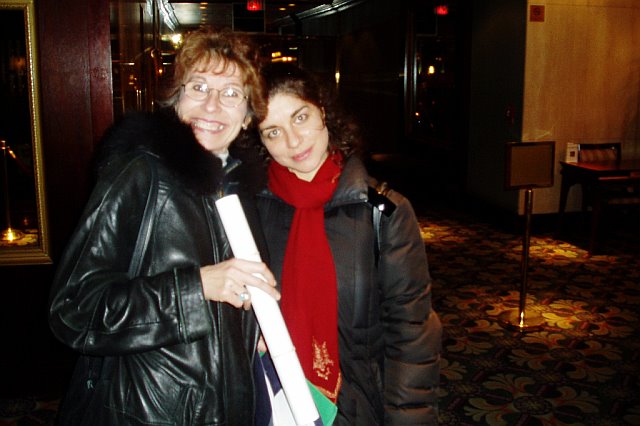 Irene: When Inna studied with Emilio Del Rosario, I accompanied her in Mozart, Mendelsohn and Tchaikovsky concerti. It was usually before some kind of piano competition. There were a few rounds with the accompanist and finals with the orchestra. I was more nervous than Inna but this experience was great. And in the end she always played with the orchestra.

Inna, what inspired "Polonaise-Fantaisie"? What should people expect to see?
Some years ago, I started writing a book, an autobiography that I hope will be published eventually. When I moved to LA, some of the chapters were turned into a monologue-recital, with the help of producer Cynthia Comsky, and read by the actress Rebecca Mozo. We then recorded it on the Delos label (delosmusic.com/recording/polonaise-fantaisie-story-of-pianist-faliks/). A little later, I began to perform the whole thing as a one-woman show. It seemed appropriate for me to tell my own story to the audience, and I have truly enjoyed performing this show during the past season. People should expect a very varied piano program, tied together by very personal stories—from growing up in the Soviet Union (Odessa), to immigration, to full disclosure of what it takes to become a pianist, to a love story. There are no secrets here. I completely open up to the audience. The stories, I hope, will be both humorous and moving.
Irene, have you seen the program yet? How did you react to it?
I heard the recording but I haven't seen it live yet. I was touched by it very much...
 
Inna, how often do you have a chance to perform in the Chicago area?  
I am lucky to be come back regularly each season to appear in a variety of series and with several orchestras, from Music/Words with the Poetry Foundation, to WFMT to the Evanston Symphony next season and Ravinia last season, for example.

Final thoughts?
Inna: I want to dedicate this performance to my parents, my husband and two children, and, of course, to Mr. D.