MIC Names New Chamber Music Director
July 22, 2021
Earlier this month the Music Institute of Chicago was pleased to welcome violinist Dr. Charlene Kluegel in her new role as the Chamber Music Program Director at the Music Institute. Kluegel currently serves on MIC's violin faculty and has extensive experience with many facets of chamber music.
The Chamber Music Program will be running in person in the 2021-2022 academic year, at all campus locations and offers a weekly chamber music program for students of all ages. Ensemble are paired in groups as intimate as duos and coached by our outstanding MIC faculty. The program also includes a new sonata class offering for advanced piano and string players who wish to dive deeper into the duo repertoire. For our adult students, MIC offers a weekly chamber music program as well as regular Chamber Music Workshops. All programs (except for the workshops) culminate in performances at the end of the fall and spring semesters.

Registration deadline for priority group placement is August 1. All applications received following the priority deadline will be accommodated as opportunities become available.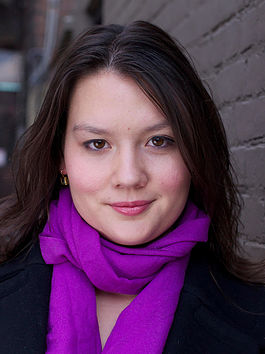 Hailed for her "unsentimental verve, musical feeling and great technical skill" (New York Classical Review), violinist Charlene Kluegel is known for her versatile artistry that transcends the traditional boundaries of Classical music genres.

A chamber musician and soloist "with aplomb" (Chicago Classical Review), her engagements have taken her to the John F. Kennedy Center for the Performing Arts, the Tonhalle Zurich, the Banff Centre, Chicago Symphony Hall, the Ravinia Festival, and the Music Center at Strathmore. As the violinist and co-founder of Duo FAE, she tirelessly promotes the sonata repertoire as the most intimate expression of chamber music and has collaborated with members of the Chicago Lyric Opera, the Orpheus Chamber Orchestra, and the New York Philharmonic, Cuarteto Casals. Formerly the violinist of acclaimed Fifth House Ensemble, she has recorded on Cedille and Dynamic Catholic labels. Always curious to expand her musical horizons, Dr. Kluegel collaborated on Patois's explorative CD of Latin Jazz "Canto America" which was nominated for a GRAMMY - Best Latin Jazz Album in 2016.

Kluegel's commitment to the advancement of emerging artists has been featured in the practical intersection between pedagogy and performance practice and already includes a pedagogical handbook on style and tempo considerations in orchestral violin excerpts. She continues her dedication to research through her tenure on the Editorial Board of the American String Teacher Journal and as the Chair of the Illinois ASTA Concerto Competition. She currently serves on faculty at the Music Institute of Chicago and previously taught at the Peabody Institute of Music and Fresh Inc. Music Festival.

Prior to graduating from Cornell University, Charlene Kluegel studied at the Hochschule der Künste Bern, Switzerland. She holds a Masters of Music and Graduate Performance Diploma from the Peabody Institute of Music and, as a recipient of the Indiana University Artistic Excellence Award she earned her Doctor of Music degree from Indiana University. She studied under Pamela Frank, Jorja Fleezanis, Susan Waterbury, Stanley Ritchie, and Monika Urbaniak-Lisik.

Charlene Kluegel is honored to receive string sponsorship from Larsen Strings A/S of Denmark.