Opening Night! Robert Chen, violin and Matthew Hagle, piano
Date:
September 29, 2019 - 3:00pm
Location:
Nichols Concert Hall | 1490 Chicago Avenue, Evanston
Cost:
VIP: $50  |  $25 pre-sale  |  $30 at the door
Users will be prompted to login or create an account during the order process. 
Music Institute of Chicago students receive 3 free tickets to each MIC sponsored concert (subject to availability). Tickets can be requested at the box office one hour before the performance; no advance reservations available for MIC complimentary tickets. 
---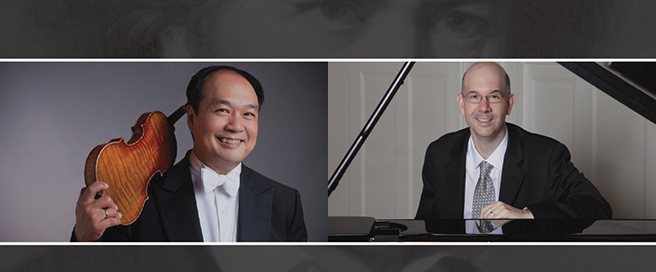 Chicago Symphony Orchestra concertmaster Robert Chen joins Music Institute faculty Matthew Hagle join the Music Institute in celebrating the 250th anniversary of Beethoven's birth.
PROGRAM
Beethoven:  Sonata for Violin and Piano, Op.12, No. 3
Fauré:  Sonata No.1 in A Major for Violin and Piano, Op. 13
Intermission
Kreisler pieces (TBD)
Schubert: Rondo in B minor for violin and piano, D. 895s.cloudinary.com/music-institute-of-chicago/image/upload/v1561588460/FY20%20NCH%20Artists/Chen-Hagle_480x240.jpg