One Composer, One Community
One Composer, One Community (OCOC) is an initiative inspired by the Music Institute's Diversity and Inclusion Working Group that began to take root throughout all curricular and performance activities in January 2021.
The idea is for MIC, its faculty, and students, to focus on the life and work of a single, often underrepresented BIPOC composer over the course of an academic year. Music of the selected composer is featured on MIC series concerts and other special events, including gatherings to discuss aspects of the composer's life and music through autobiographical, biographical, or critical writing, as well as though active listening of the music itself.
The inaugural OCOC selection was William Grant Still. Like many BIPOC composers, Still struggled to get his music performed and published, which effected his ability to be recognized and earn a living as a musician.  Judith Anne Still, the composer's daughter was interviewed by MIC President Mark George. The transcript of that interview, which among other things, described the violence and indignity faced by the Still family, served as the basis for a series of public discussions in the MIC community.
A number of works by William Grant Still, including excerpts of the Afro American Symphony arranged for two pianos (MIC faculty pianists Inah Chiu and Sung Hoon Mo), and Danzas de Panama for string quartet (MIC faculty and special guests: Sang Mee Lee, violin, Injoo Choi, violin, Ann Montzka-Smelser, viola, Paula Kosower, cello) have now been presented in professional concerts at Nichols Concert Hall. Perhaps more significantly, several MIC students studied and performed works by Still, including Incantation and Dance for oboe and piano (Zachary Allen, Chicago Musical Pathways Initiative Fellow and Community Music School oboe student of Erica Anderson), the song Weeping Angel (Jaiden Hsu, soprano, Timothy Mah, piano), and an adaptation of an aria from the opera Troubled Island for solo trombone (Dale Griffin, trombone).
---
WILLIAM GRANT STILL (1895-1978)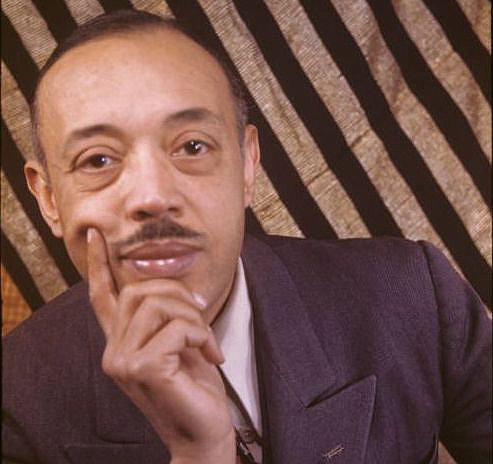 The inaugural composer for "One Composer, One Community" is William Grant Still. Born in 1895, Still is known as the "Dean" of African American composers of classical music. Among his many accomplishments, he was the first Black composer to have a symphony performed by a major American orchestra (Rochester Philharmonic Orchestra in 1931) and the first to conduct a major American orchestra (Los Angeles Philharmonic Orchestra in 1936). Still wrote over 150 compositions in multiple classical genres. In spite of his tremendous talent and accomplishments, William Grant Still died in 1978 largely without recognition and reward. His legacy is preserved by his surviving family, especially his daughter Judith Anne Still. The Music Institute is proud to play a role in making known the work of this important composer.