Puth Family Theater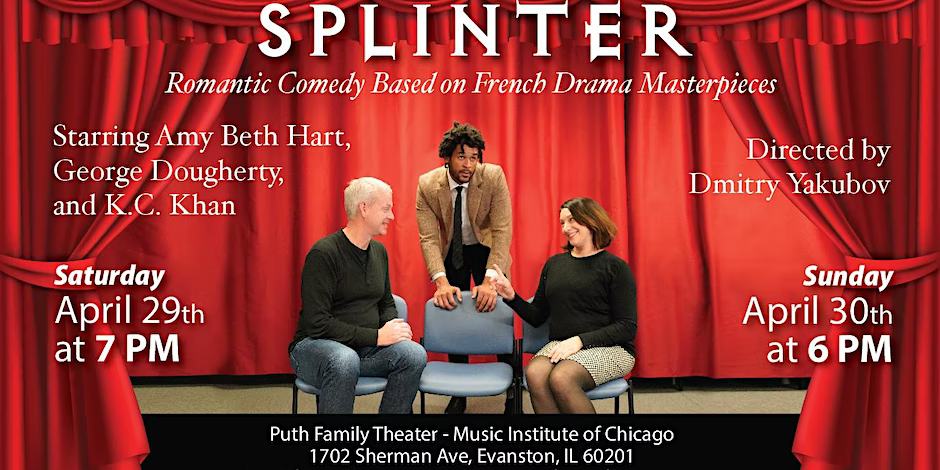 Splinter Theatre presents: Splinter, A Romantic Comedy
Saturday, April 29, 2023 at 7 pm
Sunday, April 30, 2023 at 6 pm
Puth Family Theater
1702 Sherman Avenue, Evanston
Tickets: $30

For more information: 847.529.2412

Directed by Dmitry Yakubov and starring Amy Beth Hart, George Dougherty, and K.C. Khan, Splinter Theatre presents Splinter, a kind, light romantic comedy based on French romantic masterpieces. You will laugh and be a little sad. You will get a huge boost of optimism. This play is about love of the theater, about friendship and fidelity, and about the ability to dream. This is a sensitive and touching story about the theatrical world, in which at times, it is difficult to distinguish what is an illusion and what is reality…and only human feelings remain unchanged here.
---
About the Puth Family Theater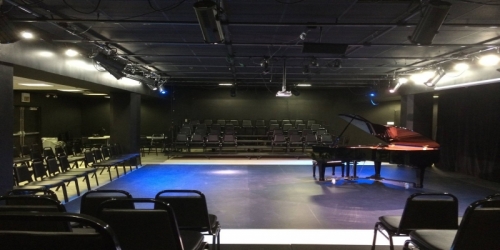 The Puth Family Theater, located at 1702 Sherman Avenue in downtown Evanston, is an open and flexible performance space that is used for intimate productions including plays, chamber operas, cabaret performances, and acting classes. It is also used for conferences, lectures, film presentations, live music, and dance productions.
To inquire about renting the Puth Family Theater, please contact Kevin Harrison.