Quartet Strings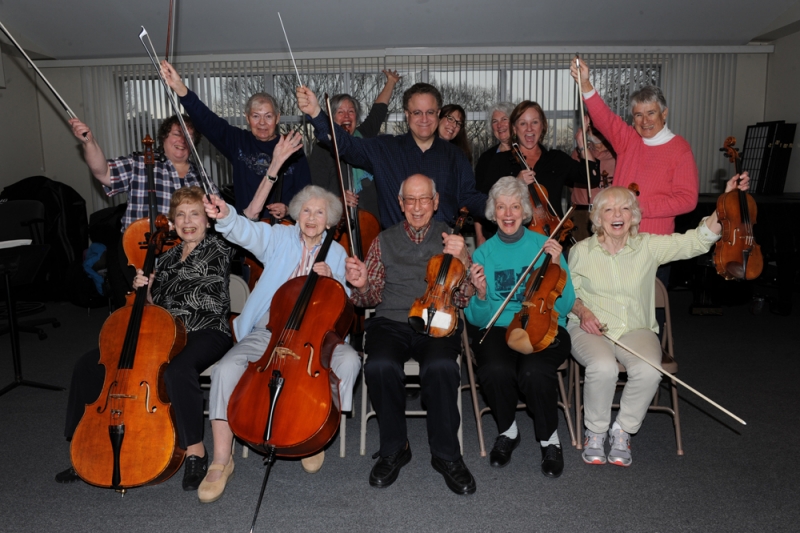 Quartet Strings is a string ensemble program for adults who want music making to be a part of their lives.  The group is a non-performing ensemble that plays string quartet literature (as a string orchestra), and string orchestra literature including Haydn, Mozart, Beethoven, Schubert, and others. 
The program is for all adults who have enough skill on their instruments to contribute to a string orchestra at an intermediate level. Students should be able to play their instrument in tune, create a reasonably good sound, and have a reasonable degree of sight reading ability and overall musicianship.
The repertoire selected will be chosen by the Conductor prior to each semester which is suitable for the ensemble, and compatible with existing artistic and educational goals.
Quartet Strings rehearses on Wednesdays from 1:00 - 3:00 pm in Winnetka, led by Lawrence Eckerling.
$30 registration fee for new student applies.
Fall classes and ensembles begin Tuesday, September 17, 2019
Spring classes and ensembles begin Monday January 27, 2020
Summer classes and ensembles begin Tuesday June 9, 2020
Spring 2021 Classes
| Day | Time | Start Date | Location | Instructor | |
| --- | --- | --- | --- | --- | --- |
Summer 2021 Classes
| Day | Time | Start Date | Location | Instructor | |
| --- | --- | --- | --- | --- | --- |