Society of American Musicians (SAM) Competition - start February 2, 2020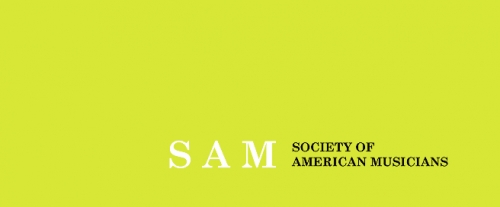 ---
February 2, 2020
Music Institute of Chicago, Winnetka Campus
---
The Society of American Musicians (SAM), a non-profit organization, was founded in 1914 with the intent of promoting the best interests of music in America, and maintaining the highest standards of musicianship.
Through the competition, its awards, and performance opportunities, the Society offers assistance and encouragement to young musicians and promising artists.
First place winners receive a cash prize and are invited to perform at the Winner's Concert on May 17, 2020.
VIOLIN & VIOLA
SENIOR DIVISION
1st Place:  Isabel Chen, 16, Academy violin student of Almita Vamos
1st Place:  Zechariah Mo, 18, Academy viola student of Roland Vamos
     and Davis King
2nd Place:  Kaylin Liu, 18, violin student of Almita Vamos
JUNIOR DIVISION
1st Place:  Aiden Yu, 11, violin student of Davis King
2nd Place:  Jasmine Horton, 11, violin student of Addison Teng

PRIMARY DIVISION
Honorable Mention:  Xiruo Wang, 7, violin student of Davis King

INTERMEDIATE DIVISION
1st Place:  Nicole Lim, 16, violin student of Hye-Sun Lee
CELLO
SENIOR DIVISION
Honorable Mention:  Jan Nedvetsky, 14, Academy student of
      Horacio Contreras and Matthew Hagle
JUNIOR DIVISION
Honorable Mention:  Cecilia O'Malley, 11, cello student of Tanya Carey
---