Billy Strayhorn Jazz Scholarship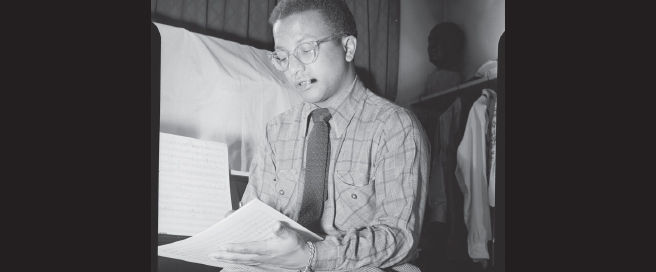 In 2011, the Music Institute of Chicago and Billy Strayhorn Songs, Inc., a Strayhorn family-owned corporation, formed a partnership with plans for the 2012 Billy Strayhorn Jazz Festival.  This groundbreaking festival serves as a launching point for the centennial celebration of Billy Strayhorn's birth in 2015, which is being planned by the Billy Strayhorn Foundation.


The Billy Strayhorn Jazz Festival also marks the 50th anniversary of Strayhorn's important role in Chicago as the music director of Duke Ellington's My People, a work composed in 1963 on the occasion of the 100th anniversary of the Emancipation Proclamation.  This important composition was performed as part of the "A Century of Negro Progress Exposition" at the Arie Crown Theater at McCormick Place.
In tribute to Billy Strayhorn's innumerable contributions to the jazz canon, which have created a formidable legacy for musicians from all genres, as well as his important role in the struggle for civil rights, the Music Institute of Chicago is pleased and honored to establish the Billy Strayhorn Scholarship in Jazz Studies.  Scholarship funds will be awarded annually to school age students from underserved communities throughout the greater metropolitan Chicago area.
Billy Strayhorn's life story and signal accomplishments will also serve as an inspiration for future generations of youth who will benefit from the Billy Strayhorn Scholarship in Jazz Studies.  With the aid of scholarship support, students will be able to aspire to the remarkable accomplishments of the Fund's namesake.
Proceeds from the 2014 Jazz Invitational event will support the Billy Strayhorn Scholarship.  The Music Institute of Chicago also welcomes outright contributions from music lovers, as well as other friends who are interested in the legacy of Mr. Strayhorn.