Volunteer or Intern with MIC!
There are many ways to support the Music Institute of Chicago community. Please read through the four options before completing the application most appropriate for you and your goals.
1. Volunteers who are not enrolled students and do not have children enrolled at MIC, please click to apply.
2. Students and parents of current students click here to sign up for specific outreach and community events. Also feel free to contact Deirdre Harrison,  Director of Community Engagement for MIC. 847.448.8338
3. Summer interns may apply for longer term positions in conjunction with degree granting programs or for specific career experience. Click to apply.  Questions may be directed to Sue Polutnik, VP of Administration for MIC.*
4. Those seeking Creative Arts Therapy volunteer and intern positions, please read more about that process and professional development with ITA before applying.  You must complete a different application form to work in our therapeutic setting. Questions may be directed to Pan Ho, Director of Training for ITA.*
*Anyone who will be working directly with clients or students will be required to complete a background check once placed by MIC or ITA.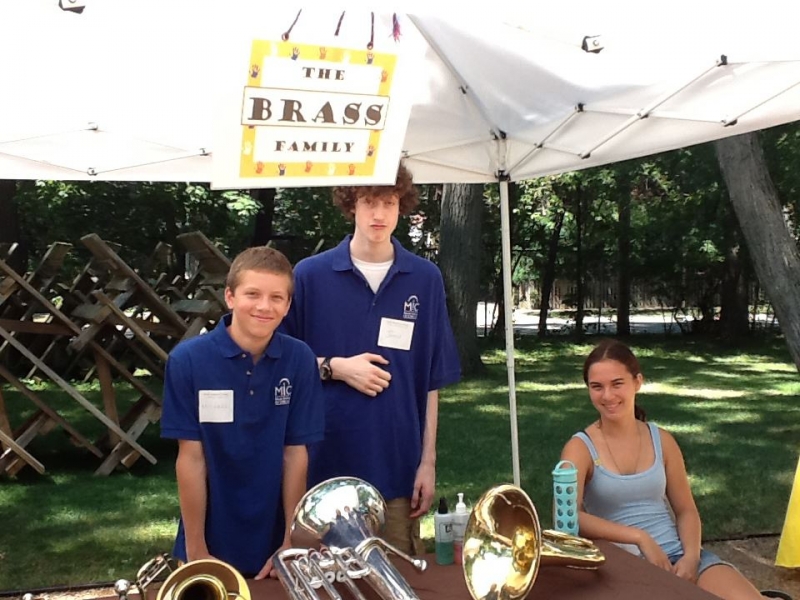 Community Music School teens at Ravinia Festival's Family Space 2012.
MIC students can receive formal ackowledgement for volunteer hours should they need to fulfill requirements for high school or other communities with a service component.