Back to top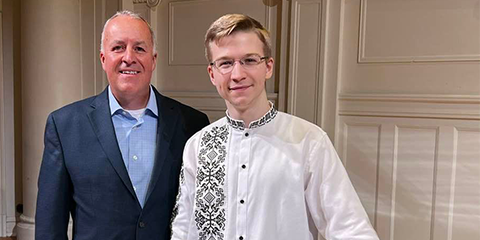 MIC Board Chair Scott Verschoor and Academy pianist Myroslav Mykhailenko
On Saturday, August 6 WFMT radio program Introductions features members of the Chicago area's Ukrainian community as they perform music of their home country for piano, violin and voice. Recent Music Institute of Chicago Academy alumnus 18-year-old pianist Myroslav Mykhailenko is joined by young friends and colleagues with selections by five different Ukrainian composers. Their performances were recorded at MIC's Nichols Concert Hall. 
TUNE IN: Saturday, August 6 at 11 am >>
Myroslav was featured on WTTW earlier this year. Learn more about Myroslav and his experiences as part of the MIC Academy below...
May 11, 2022
WTTW's Chicago Tonight spoke with Academy pianist Myroslav Mykhailenko and Scott Verschoor, Music Institute of Chicago Board Chair. The segment aired May 11 and begins at: 22' 33".
 
In a show of solidarity and support for peace in Ukraine and for their classmate Myroslav Mykhailenko, Music Institute of Chicago Academy students performed the Ukrainian national anthem on stage at Nichols Concert Hall. Despite navigating a full schedule of practice, competition, and performance, Academy teens are engaged in the world outside of music and acutely aware of the war in Ukraine, especially since one of their friends and music colleagues pianist Myroslav Mykhailenko, came to the US from Ukraine just four years ago. In additional to participating in MIC's medical supply collection initiative, students wanted to make a musical expression of support for the people of Ukraine and settled on recording the Ukrainian national anthem at Nichols Concert Hall.

"Before the experience, I had never played the national anthem, especially with an orchestra. I know the feeling of singing it with my fellow Ukrainians. However, playing the anthem with my friends, in many ways, felt even more grandiose and heartfelt," said Myroslav.

"Unfortunately, it is with great sadness that I had to perform the anthem. Due to the terrible suffering of my people and horrible atrocities being made to them, I felt overwhelmed. On the other hand, I must admit that I have never before experienced a more proud moment for Ukraine. So, while it was certainly emotional to play with the orchestra, it brought me great joy to understand the real meaning of the words of the Ukrainian national anthem. It is indeed true that 'Never perished is Ukraine, Nor her glory and freedom' and that 'Soul and body shall we lay down for our freedom!'"

My family moved to the U.S. just four years ago, and my grandparents moved even later. We feel very fortunate to have been able to allow them to live peacefully in this country and possibly even save their lives. At the same time, however, we all feel impacted by this tragedy, often watching the news with worry. We also constantly pray for Ukraine to win more swiftly, and we are very thankful for the tremendous support that the Music Institute of Chicago as well as many other organizations provide. We are staying strong and hoping for the best for the enduring fellow Ukrainians. Slava Ukraini!"

ABOUT MYROSLAV MYKHAILENKO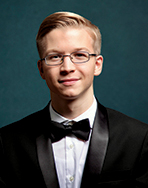 Myroslav Mykhailenko, 17 years old, is a scholarship fellow at the Music Institute of Chicago's Academy, a training center for advanced pre-college musicians. He studies piano with a professor of Northwestern University, José-Ramon Mendez.

Myroslav was born in Ukraine, Kyiv and began playing piano at the age of six. He studied at the Kyiv Secondary Specialized Music School. During his piano studies, he was featured two times in the White Hall of the House of Scientists in Kyiv as well as other venues across Ukraine. He also won first prize in "Concours International de Piano Ville de Gagny 2017" in France. At age 13, Myroslav and his family immigrated to the United States of America.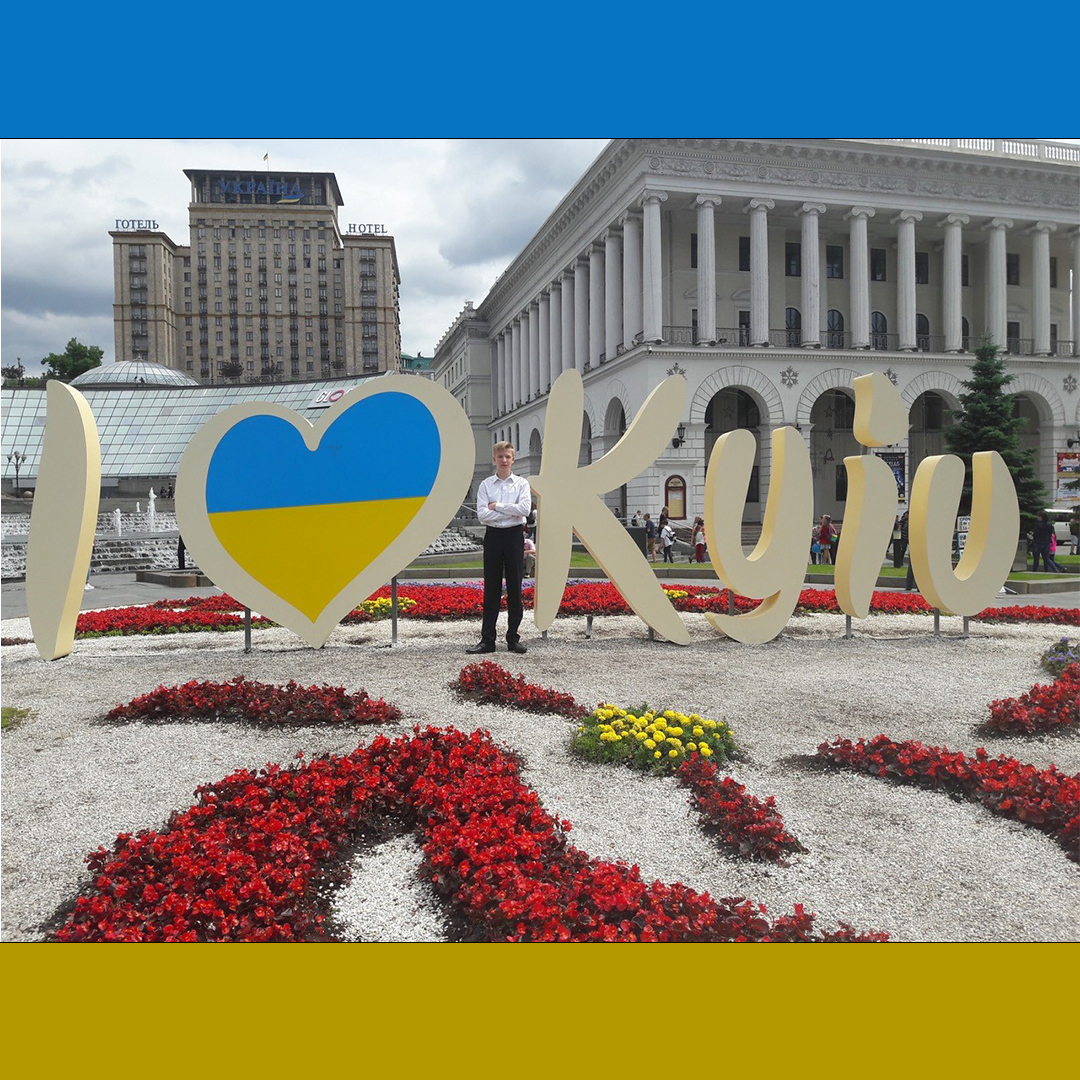 Upon his arrival in the U.S., Myroslav continued his studies with Lyudmila Lakisova, and in 2018 he received an honorable mention in the Crain-Maling Chicago Symphony Orchestra Young Artists Competition. He additionally won top honors in such competitions as the 2017 Sejong Music Competition and Walgreens National Concerto Competition. Myroslav participated in many festivals, including Manhattan in the Mountains, Palmetto International Piano Festival, and others.  Most recently he was a 2022 Grand Award Winner at the 10th annual A.N. & Pearl G. Barnett Chamber Music Competition at the Merit School in Chicago.  He will attend Peabody Conservatory to major in piano performance this fall.

ABOUT THE ACADEMY
The Academy of the Music Institute of Chicago, led by Director James Setapen, is a nationally recognized training center for gifted pre-college pianists and string players that provides a comprehensive music education for students who aspire to be professional musicians. Faculty, staff, and students come together for an intensive 30-week program that includes private lessons with Academy artist faculty, a rigorous chamber music component, a stimulating chamber orchestra experience, and accelerated music theory classes. Pianists additionally study keyboard history and literature, improvisation, and keyboard skills in an intimate group setting. A hallmark of the Academy is the weekly master class when students perform for and observe acclaimed musicians and educators who share their knowledge. The Academy faculty, who teach at some of the country's most prestigious conservatories and music schools, have a passion for developing young talent and an established track record of student achievement. The 2021–22 Academy roster includes 35 students from Illinois and other Midwest states, selected from the highest number of auditioning students in the past five years.

This year's Academy has fared extremely well at recent chamber music competitions, most recently winning gold and silver at the 17th Annual St. Paul String Quartet Competition.  In March, four Academy ensembles claimed top spots including Grand Award Winner and String & Piano Division first, second, and honorable mention placements at the 10th Annual A.N. & Pearl G. Barnett Chamber Music Competition at the Merit School in Chicago. Also in March, the Academy's Noah Kim won first prize in the 2022 Crain Mailing-Foundation Chicago Symphony Orchestra Young Artists Competition securing a prized appearance as a soloist with the Chicago Symphony Orchestra next season. May 20-22 four Academy string quartet will travel to South Bend, IN to compete as quarterfinalists in the National Fischoff Chamber Music Competition.