Nichols Concert Hall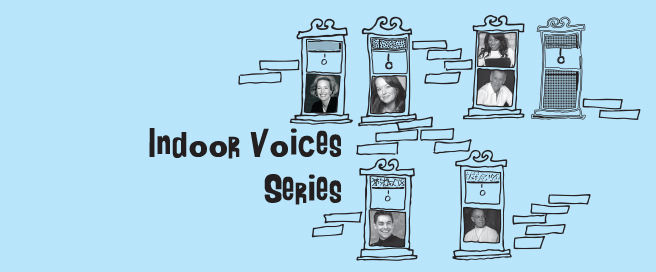 Indoor Voices Series  
The Music Institute of Chicago presents "Indoor Voices," a free weekly series of virtual "house calls" with musicians and special guests who have performed in Nichols Concert Hall or helped to shape its legacy in some way. Each episode is hosted by Fiona Queen, Director of Performance Activities.
"While we are confined to our individual dwellings, many of us feel less than 'at home' with the current situation," said Queen. "Musicians have been separated from their colleagues, their students, and the familiar exhilaration of performing live on some of the world's most iconic stages to packed houses. But art can't be stifled in isolation—it will always find a way to lift us up and carry us through the most trying times. We are discovering new ways to connect and adapt, to use the distance to eliminate difference. We truly are all in this together."
Don't miss this new weekly series, where Queen will make "house calls" across the country to musicians and special guests who have helped to shape Nichols Concert Hall and its legacy. Enjoy lively conversation, ideas and reminiscences, music, and yes—possibly even the odd sourdough recipe.

Artists scheduled to date include:
July 31: Robert Chen, violin | WATCH >>

Robert Chen, concertmaster of the Chicago Symphony Orchestra, has performed as soloist with some of the greatest conductors and musicians of our time. Chen opened the 2019-2020 season at Nichols Concert Hall.
---
PAST EPISODES:

June 5:  Lady Solti  |  WATCH >>

Cultural Ambassador to the Hungarian Government, patroness of the World Orchestra for Peace, and trusted advisor to the international world of classical music and opera
June 12:  Tammy McCann, jazz vocalists and 
Joe Locke, vibraphone  |  WATCH >>

Jazz vocalist and Music Institute Artist-in-Residence Tammy McCann
and jazz vibraphonist, composer, and bandleader Joe Locke
June 19:  Roderick Cox, conductor 
WATCH >>
Indoor Voices recommends "Conductor's Perspectives"
A three installment series hosted by German based American conductor Roderick Cox
June 26: Abraham Stokman, piano | WATCH >>

Pianist, artist and Music Institute faculty member
July 10: Matthew Lipman, viola  |  WATCH >>

Award-winning violist and Music Institute Academy alumnus
July 17: Howard Levy, harmonica  | WATCH >>

Perhaps best know for his work with Bela Fleck and The Flecktones, Grammy Award-winning harmonica player Howard Levy is recognized the world over as a master of the diatonic harmonica and a great technical innovator on the instrument.
July 24: Inna Faliks, piano | WATCH >>

Music and conversation with MIC alumna, concert pianist, and piano professor at UCLA. "Adventurous and passionate" (The New Yorker) Ukrainian-born American pianist Inna Faliks has established herself as one of the most exciting, committed, communicative and poetic artists of her generation. Faliks most recently performed on the Nichols Concert Hall concert series in February 2019.