The Music Institute of Chicago educates, inspires, and innovates with support from friends like YOU. Contributions of all sizes help us nurture musicians and music lovers of today and tomorrow through high-quality instruction, a dynamic array of workshops, talks, and performances, and service activities that engage thousands of Chicagoland residents each year.
Annual Fund
The Music Institute of Chicago Annual Fund is a vital source of support for our institution's mission to enrich lives through music education and performance. Each year, we rely on the generosity of our community, patrons, and music enthusiasts to sustain and enhance our programs. We invite you to become a part of this remarkable endeavor by making a contribution to the Annual Fund. Here's what your contribution makes possible: 
Scholarships and Financial Aid: Your donation to the Annual Fund allows us to provide scholarships and financial aid to talented students who may not have access to music education.
Quality Education: Your support helps us maintain a high standard of music education, ensuring that students receive the best instruction, access to world-class faculty, and state-of-the-art facilities.
Community Engagement: We bring music to the wider community through outreach programs, free concerts, and collaborations. Your contribution helps us share the joy of music with people of all ages and backgrounds. 
Ways to Contribute:
One-time Donation: Make a single donation to the Annual Fund to provide immediate support.
Monthly Giving: Consider becoming a monthly donor, providing consistent support throughout the year.
Gifts in Honor: Create a lasting impact by honoring a student, faculty, or Music Institute of Chicago community member
Corporate Matching: Many companies offer matching gift programs, doubling or even tripling the impact of your donation.
To learn more, contact Josephine Bozek Stocks. 
Patron Society
Founded in 2003, the Patron Society represents individuals and family foundations who support the Music Institute of Chicago with a leadership level gift. With this critical support, the Music Institute can confidently pursue its mission to provide the foundation for a lifelong enjoyment of music to students of all ages, backgrounds and abilities.
Patron Society supporters enjoy a range of exclusive benefits which fosters camaraderie between members and strengthens the Music Institute of Chicago community:
Virtuoso ($1,500 to $2,499)
Recognition as a Patron Society member in the Nichols Concert Hall lobby, program guide and Annual Report
An invitation to an annual Patron Society Celebration where guests enjoy student performances in an intimate setting and mingle with fellow Patron Society members
Six complimentary tickets for the Music Institute concert series performances at Nichols Concert Hall
Bravo ($2,500 to $4,999), all of the above benefits plus:
Invitations to exclusive Patron Society events during the year, including lectures and soirees
Access to behind-the-scenes ensemble rehearsal or master class
Maestro ($5,000 to $9,999), all of the above benefits, plus:
10% discount on private instruction at the Music Institute to use personally or as a gift
Two season passes for the Nichols Concert Hall Concert Series
 
A student performance in your home or venue of your choice (subject to availability)
Impresario ($10,000 to $24,999), all of the above benefits, plus:
An exclusive post-concert reception at Nichols Concert Hall for an intimate group of friends, with the possible opportunity to meet the performer
Opportunity to enjoy an intimate evening of music and conversation with a select Music Institute faculty member and/or with the President of the Music Institute of Chicago
Laureate ($25,000 or more), all of the above benefits, plus:
MIC ensemble-in-residence in your home or venue of your choice
Highly personalized recognition opportunities
Planned Giving
Legacy gifts ensure a vibrant and sustainable future for MIC by strengthening our endowment and underwriting our extraordinary music educational programs. Include MIC in your long-term plans by making a bequest in your will or revocable living trust, or by designating MIC as a beneficiary of your retirement plan or life insurance policy. We would be honored to work with you on establishing your planned gift's designation.
To learn more about supporting the Music Institute of Chicago with a planned gift,  please get in touch with us.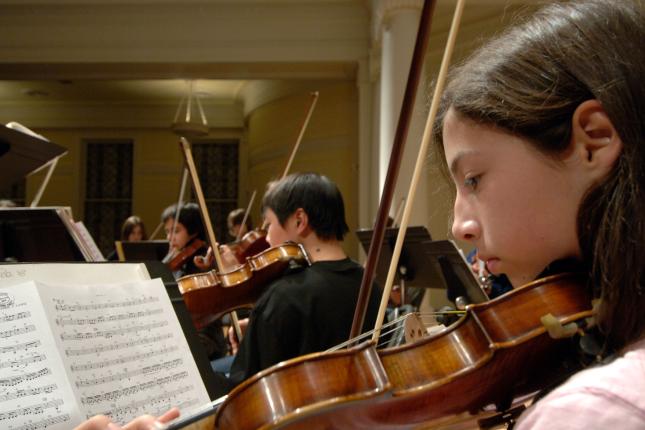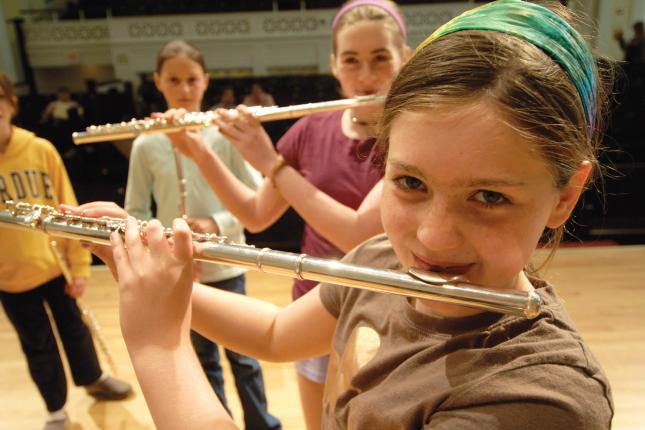 Other Ways to Give
Gifts of Stock
In-kind Contributions

Instrument Contributions
Other In-kind Support