Back to top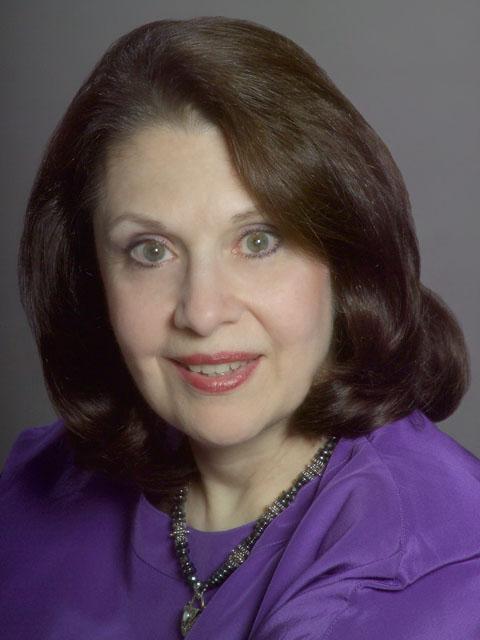 Mike Canale
Voice Department Chair; Voice Faculty
At MIC for 28 years 4 months
Email
bmartin@musicinst.org
Education
Bachelor of Music, Master of Science Degrees, 
The Julliard School of Music, NYC
Additional Studies / Recent Awards / Recordings
Vocal training: Jim Carson, Susan Charles, W. Stephen Smith

Acting: Dawn Arnold, Michael La Tour

Audio Book Training: Sean Pratt

SAG/AFTRA

Audio Book Workshops Please go to iTunes for a complete list of my classical voice recordings & audio book recordings. https://music.apple.com/us/author/barbara-ann-martin/id257419464 AUDIBLE AUDIO BOOKS https://www.audible.com/search?searchNarrator=Barbara+Ann+Martin
Basic Teaching Philosophy or Special Music Interests/Specialties
I have developed a "holistic approach" that incorporates the entire person, & not just a "segment" of his/her personality, as my philosophy of teaching has evolved throughout my 40+ years of experience. A student may come to study for a variety of reasons: to learn musical & communication skills, build repertoire, prepare for performances & auditions, seek career counseling & guidance, develop confidence & poise, experience therapy or just have fun. It is necessary to take the students where they are, & acknowledge & respect their dreams, aspirations & needs for personal development. Music is often the means to a deeper expression of a student's life, & I have helped them to develop that expression. I have a transgender student who worked with me before, during & after her "transition." Her musical studies were vitally important during this time, as was the encouragement that I provided when her own family did not. She continues to study with me, & values the human, as well as the vocal support that I am able to provide. Many students come to me, full of career aspirations to become Broadway "stars" but often don't have the talent or the personality that that lifestyle would require. I never discourage my students from their dreams, but often provide "reality checks" at the proper time. One New Trier senior was very intimidated by the toughness that being in "Co-Op" required. I was overjoyed when she decided to become a forensic scientist, with music becoming a hobby. Other students have gone on to major in music in the finest conservatories & universities both here & abroad, & are making solid musical careers for themselves. All of these examples are "success stories," and acknowledge students who have found their true life paths. Music will always be an integral part of their lives, & they will always be loyal MIC graduates. What are some of the key strategies you use in your teaching? I present growth opportunities to my students, & then I encourage them to question, to analyze, to evaluate. I encourage self-observation on physical, mental, emotional & spiritual levels, depending on the awareness of each student. I encourage them to be their own "living laboratories" as singers, as artists & as human beings. How does the vocal mechanism work? How does it connect with breathing, energy flow, alignment? How does the power of "intention" influence the shaping of a phrase, the communication with the audience? As a student is guided to ask these questions in their home practice, as well as in their lessons, a higher level of musical achievement is possible--& a deeper bond of trust is established between us. How do you know when these strategies have been successful? With the enhanced self-awareness gained through our sessions, my students experience a greater commitment to practicing & a profound joy of music making. A heightened sense of self-worth & confidence naturally follows. Often, this translates into more participation in MIC performance venues & an openness to try new repertoire & new challenges—both musical & personal. I had a student in her 20's who was high-functioning autistic & had a severe anxiety disorder. When the possibility arose for her to go to Rome to sing for the Pope with her church choir, I encouraged her to take advantage of this remarkable opportunity. I assured her that she would be fine, that the group would protect her & that this would be an inspiring experience. She trusted my judgement, and confidently went on the trip. She came back enlightened & filled with a new joy in her faith & in her singing. What are your personal and professional goals as a teacher?

My personal goal as a teacher is to "treat" the whole person while imparting greater musical skills & knowledge. Students choose to study music for a great variety of reasons: fun, therapy, personal development, building confidence & poise, etc. Many are pursuing dreams of a professional career, or need guidance to enter the universities of their choice. I respect the aspirations of my students & strive to help them to fulfill their human & musical potential. My professional goals as a teacher always involve becoming better at my job: understanding how the voice works; how to train my students with greater effectiveness so that they can become better singers & communicators; how to learn more about vocal repertoire in all genres, so that I can share that knowledge with them; & (for those who want it) how to manage the music business & develop a career. I also have a professional goal to establish a solid reputation at MIC, so that I will attract students who will want to study with me, & who are committed to excellence. Some might become world-class artists; others, gifted amateurs-- but all would maximize their potential as singers while becoming productive members of society. We are training future philanthropists, leaders & players on our world's stages. They will need the positive mindset & compassion that the best musical training can provide. Why have you chosen these goals? As a teacher, I am in a position to shape the productive citizens of tomorrow, not only the next generation of artists. We must have continuity with the past, in terms of our musical heritage. We are "caretakers" of a classical tradition that must be treasured & preserved. Through my encouragement of each & every student who works with me, I am laying the foundation for a more enlightened society. I have a deep spiritual commitment to bring out the best in each student, so that they may carry that "spark" of Light into a world that so desperately needs it.
Professional Affiliations & Activities
SAG/AFTRA NARAS (GRAMMYS)
NATS (NATIONAL ASSOCIATION OF THE TEACHERS OF SINGING)
TOASTMASTERS 
INTERNATIONAL ACX/AUDIBLE.COM
Interests/hobbies outside of music
A few of my favorite things…
What does music mean to you?
Interests/hobbies outside of music/A few of my favorite things:
I have a wide variety of personal interests, some of which include: my long-haired German Shepard (Bearitone), T'ai Chi, Toastmasters International & Public Speaking, Chinese Cuisine (to eat, not to cook!), metaphysics/mysticism, science fiction (the Mandalorian!), Emmett Fox "The Sermon on the Mount," "Man's Search for Meaning" by Viktor Frankl, etc.

Music to me is LIFE, it is the Language of God. It is the place where we find our true selves, & where we learn to express the best that is within us.
Anything else we should know?
I ADORE collaborating with students of all ages & all genres, to bring out the best in them! Whether it is being a church cantor, avid choral singer, musical theater aspirant, Lieder &/or Opera enthusiast, pop or folk music lover--or anything I have forgotten to mention! It is a pleasure to make music with you! As a performer, I enjoy the classics, music from The American Songbook (Cole Porter & George Gershwin especially), & contemporary classical music. (I am an avid performer of the music of the American composer George Crumb.)
I also am very interested in the "Spoken Word" & have a lively career as an audio book narrator as well. ACX COMPLETED PROJECTS https://www.acx.com/dashboard?bucket=completed AMAZON AUDIO BOOKS & CDS https://www.amazon.com ITUNES AUDIO BOOKS & CDS https://music.apple.com/us/author/barbara-ann-martin/id257419464 https://bridgerecords.com/products/9275?_pos=19&_sid=2aa9d24d7&_ss=r&mc_cid=ce3d057663&mc_eid=%5BUNIQID%5D SAG-AFTRA MEMBER AUDIBLE AUDIO BOOKS https://www.audible.com/search?searchNarrator=Barbara+Ann+Martin