Back to top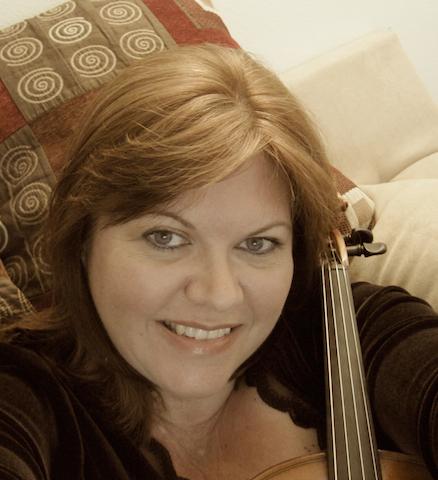 Academy Chamber Music Faculty
At MIC for 7 years 2 months
Email
clasareff-mironoff@musicinst.org
Education
Bachelor of Music degree  Bachelor of Music degree
Master of Music in Viola Performance 
Certificate in Viola Performance, from Northwestern University.
Additional Studies / Recent Awards / Recordings
Awards and achievements: 
Performed with the Lyric Opera of Chicago, the Grant Park Symphony, Music of the Baroque, The Chicago Philharmonic, Ars Viva
Basic Teaching Philosophy or Special Music Interests/Specialties
Teaching philosophy and areas of expertise: 
Set your goals higher and focus your desires for refinement and excellence greater than your current level of achievement.
Professional Affiliations & Activities
Adjunct Professor of Viola, University of Wisconsin- Milwaukee
Guest Lecturer, DePaul University 
Chicago Violist, Music of the Baroque,
Chicago Philharmonic Visit: www.claudialm.com

She was the principal violist of the Joffrey Ballet, Cape Town Symphony, Fulcrum Point, Chicago Sinfonietta, the Colorado Music Festival, and Chicago Opera Theater.

Chamber music background includes performances with members of the Chicago Symphony, the Chicago Philharmonic, Roger Chase, Mathias Tacke, William Wolfram, and Ilya Kaler.

She has developed, coordinated, coached for and enriched chamber music programs at the university level as the Coordinator of String Chamber Music at Northwestern University (2000-04), the Coordinator of Chamber Music at Wheaton College (2004-10), and as the Director of the Chamber Music at North Park University (2011-16).

Master Class appearances include the 2011 Stulberg Competition, Northwestern University, Bowling Green University, Cal State Sacramento, Wheaton College, DePaul University, Roosevelt University, San Francisco State University and the Puerto Rico Conservatory of Music. She is a champion of new music and has recordings on the Albany and the Innova labels.
Interests outside of music: 
Travel and gardening
Favorite composer or piece to play: 
I enjoy working with contemporary composers as well as performing a wide range of standard repertoire.
Anything else we should know?