Back to top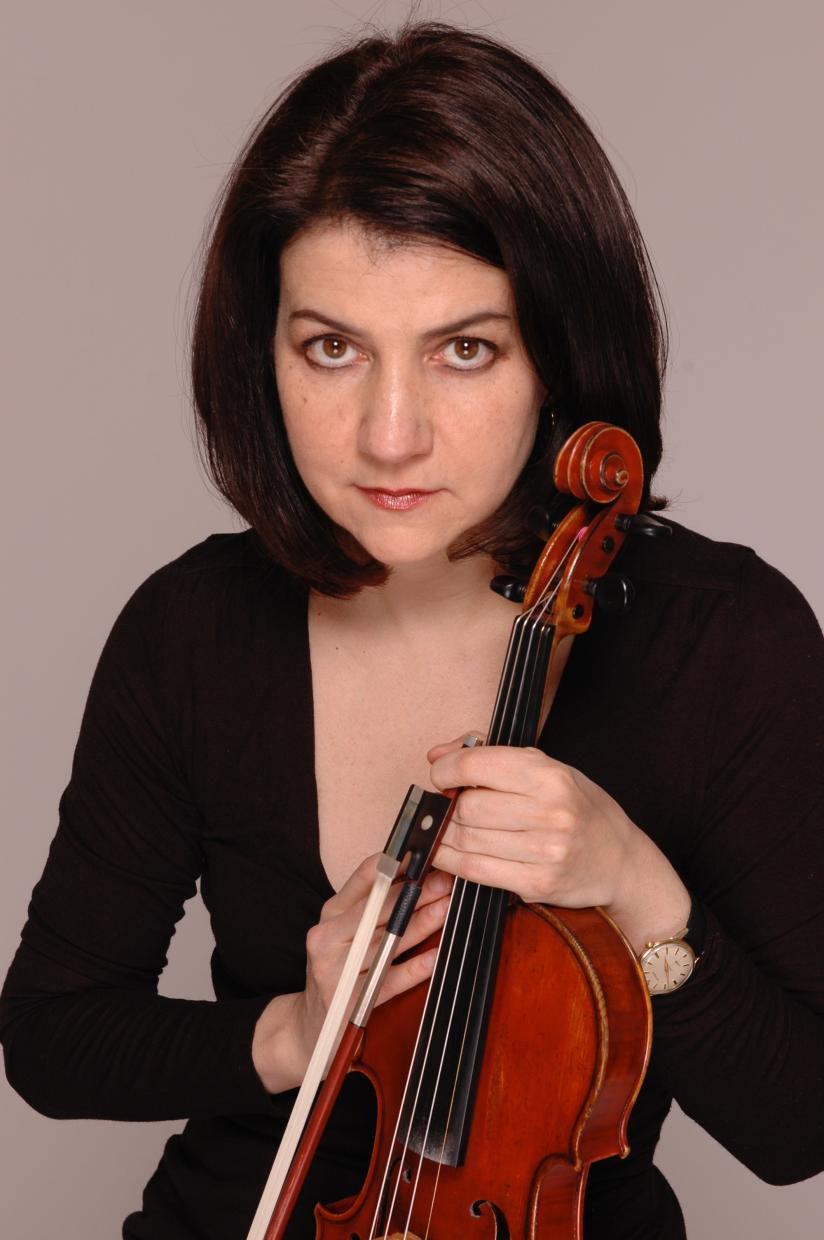 Violin, Viola, Chamber Music, Academy Faculty
At MIC for 5 years 6 months
Email
splum@musicinst.org
Courses
Private Instruction
Chamber Music
Academy
Education
DMA State University of New York at Stony Brook
MM The Juilliard School
BM The Juilliard School
Additional Studies / Recent Awards / Recordings
Solo CDs:
Personal Noise – this CD, currently in production will contain works written for, championed by and commissioned by Plum. Spring 2021 release on the Bluegriffin label.

Bela Bartok - Works for Violin and Piano: Volume 2 With Timothy Lovelace, Piano - Bluegriffin Records, in production with a Fall 2021 release.

Computer Music Journal's Sound and Video Anthology CD 2016  -  Plum's recording of Il Prete Rosso for solo violin, interactive electronics and motion sensor by Charles Nichols was included on the annual anthology CD presented by this journal.

Bela Bartok: Works for Violin and Piano: Volume 1 With Timothy Lovelace, Piano - Bluegriffin Records. (BGR 373) Released July 2015

Music for a New Century – Violin Concertos from Christopher Adler and Sidney Corbett, with conductors Nicholas Deyoe and Akira Mori - Bluegriffin Records (BGR 371) Released July 2015. The Corbett I premiered in the US and the Adler I commissioned.

Absconditus – Music of Sidney Corbett for Violin– released October of 2011, with Timothy Lovelace, piano, Jonathan Ruck, cello and Patricia Green, Mezzo Soprano - Bluegriffin Records (BGR 235)

Chamber and Orchestral Recordings Odyssey Allusions - Albany Records – Music of Composer Lance Hulme - 2006

Chamber Music of composer Lance Hulme West German Radio Symphony Orchestra - 2001

Richard Strauss Ein Heldenleben - AVIE 0017 West German Radio Symphony Orchestra - 2000

Shostakovich Symphony No. 11 in G minor Op. 103 - AVIE 2062 Arte Nova 74321 807812 Saarländisches Rundfunk Symphony Orchestra (SR) - 1997-1999
Complete Bruckner Symphonies with Stanislaw Skrowaczewski, Conductor. Plum performed on numbers 4 and 9. Bridge Records 9091 - 1990 Andrew Imbrie Requiem and Piano Concerto – Riverside Symphony – Principal Second Violin Bridge Records
9057 - 1991 Poul Ruders, Volume 2, Riverside Symphony – Principal Second Violin Bridge Records 9112 - 1993 Mario Davidovsky Shulamit's Dream, Scenes from Shir ha-Shirim Riverside Symphony – Principal Second Violin New World Records 80533 - 1990 Stephen Hartke: Concerto for Violin and Orchestra "Auld Swaara" Symphony Riverside Symphony – Principal Second Violin
Basic Teaching Philosophy or Special Music Interests/Specialties
I am a stickler for technique and etudes and enjoy building solid young players. Other specialties include use of bow and phrasing, teaching impeccable intonation by balancing the arm, the legato bow stroke, interpretation and solo Bach, practice technique and problem solving. I am very picky and detailed but always warm, encouraging and supportive.
Professional Affiliations & Activities
Teaching Positions:
Music Institute of Chicago – 2018 - present
Drake University - Associate Professor of Violin and Viola - 2007 - 2018
University of Oklahoma - Visiting Professor of Violin - 2006 - 2007
University of Wisconsin River Falls - Adjunct Professor of Violin - 2002 - 2004
State University of New York at Stony Brook - Instructor of Violin - 1992 - 1995
Interests/hobbies outside of music
A few of my favorite things…
What do you love about Chicago?
What does music mean to you?
I am a big reader - reading everything from classic Russian novels to recent poetry collections.   I am not into organized sports but I enjoy fitness - especially yoga and running. And I like to cook, especially authentic Szechuan cooking that I learned from Fuchsia Dunlop's books.

What I like about Chicago - is the Lake. After living in a landlocked state for 11 years (Iowa) it is a joy to be close to water all the time!

Music has been the center of my life for so long it is hard to even answer this question. But I would say that I love that I have had the chance to be active in so many aspects of the music world - being a full time orchestra musician, playing in new music groups, recording and performing as a soloist, commissioning and performing new music, working directly with composers, and teaching at the University level. These experiences all inform my current work as a teacher.
Anything else we should know?
 Read more what students think of Sarah's teaching >> https://www.sarahplum.com/teaching-testimonials