Back to top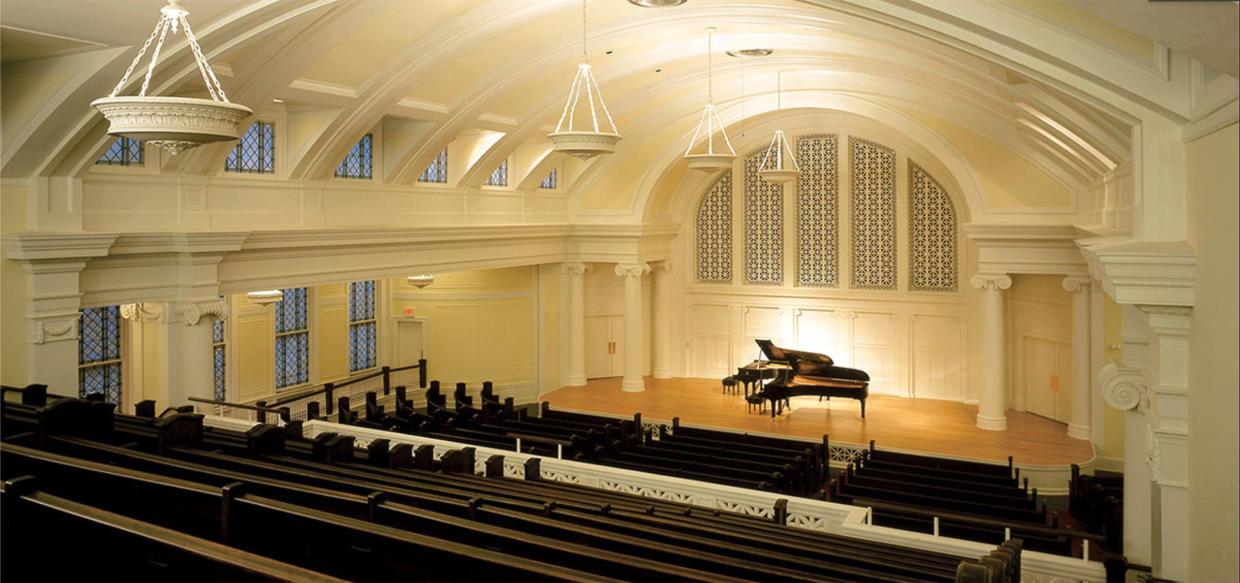 Founded in 1988 by MIC resident piano duo Claire Aebersold and Ralph Neiweem, the mission of the festival is to foster a deeper interest in the repertoire, performance, and teaching of music for piano, four hands, and two pianos, in a fun and supportive atmosphere. The Chicago Duo Piano Festival includes an annual summer festival, winter mini-fest, guest duo and faculty concerts, master classes, and student recitals. In addition, the Chicago Duo Piano Festival sponsors period national and international competitions for duo pianists.
---
Winter Mini-Fest: February 9-11, 2024
Artistic Directors: Claire Aebersold & Ralph Neiweem
Program Director: Katherine K. Lee
Enjoy coachings, a faculty concert, and student recital in a special duo-piano weekend intensive. Mini-fest is open to pianists age eight to adult; late beginner level and up (Suzuki Book 2; Music for the Millions Vol. 17). Students are expected to be present at all performances including faculty and student recitals to support their peers.
Location: Evanston East Campus and Nichols Concert Hall |  1490 Chicago Avenue
Cost: $175
Registration Deadline: Friday, December 22, 2023
Questions? Please contact Katherine K. Lee
2024 Mini-Fest Schedule of Events
Friday, February 9   
6:30 pm     Check-in (lower lobby)
7:00 pm     Claire Aebersold & Ralph Neiweem present:  "The Joy of Piano Duo" (admission free)
                    Reception to follow
Saturday, February 10
10:00 am - 12:00 pm  Coachings
12:00 pm - 1:00 pm    Lunch 
  1:00 pm  - 4:00 pm  Coachings
  4:00 pm - 6:00 pm Informal Recital, Nichols Concert Hall
Sunday, February 11
1:00 pm - 4:00 pm   Coachings
4:00 pm - 6:00 pm  Final Recital