Back to top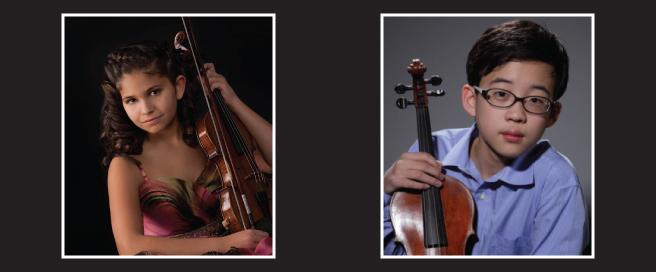 ---
March 21, 2015

Congratulations to Maya Buchanan, 15, Academy violin student of Almita and Roland Vamos, who placed third in the prestigious Seventh Triennial Johansen International Competition for Young String Players (JIC). The JIC, for players ages 13–17 (violin, viola, cello) takes place only once every three years. (Maya is picture here with first place winner Lara Boschkor from Germany).
This year's competition received more applications than ever before with a total of 170 applications from a total of 19 countries.  A total of 30 semi-finalists representing nine countries including Canada, China, Finland, Germany, Japan Korea, New Zealand, Taiwan and the United States, were invited to  Washington, D.C. from March 19-21 to compete for $67,000 in prize money. The Music Institute of Chicago was proud to have two of the nine semi-finalists, Maya and violinst Julian Rhee, 14, student of Hye-Sun Lee. The judges selected only 11 violinists, 8 violists, and 11 cellists.
Julian, from Brookfield, WI, has been a student at MIC since 2011. Maya travels from Rapid City, SD, each week to study at the Academy since September 2013. 
Twelve finalists were selected to perform in the final round for judges Glenn Dicterow, violin, Victoria Chiang, viola and Marcy Rosen, cello.  Maya performed Mozart's Sonata No. 18 in G Major, K. 301 9 (Allegro); Tchaikovsky's Violin Concerto in D Major, Op. 35 (Finale: Allegro Vivacissimo) and Ysaye's Caprice after Saint-Saens "Etude en forme de valse," Op. 52, No. 6.
---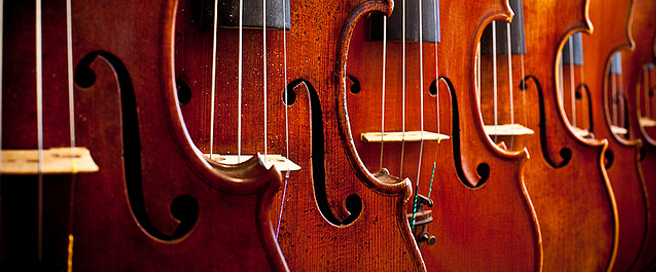 Former Winners
2012 – 1st Gallia Kastner, violin
2009 – 1st Matthew Lipman, viola; 2nd Gabriel Cabezas, cello
2006 -  3rd Ben Beilman, violin