Back to top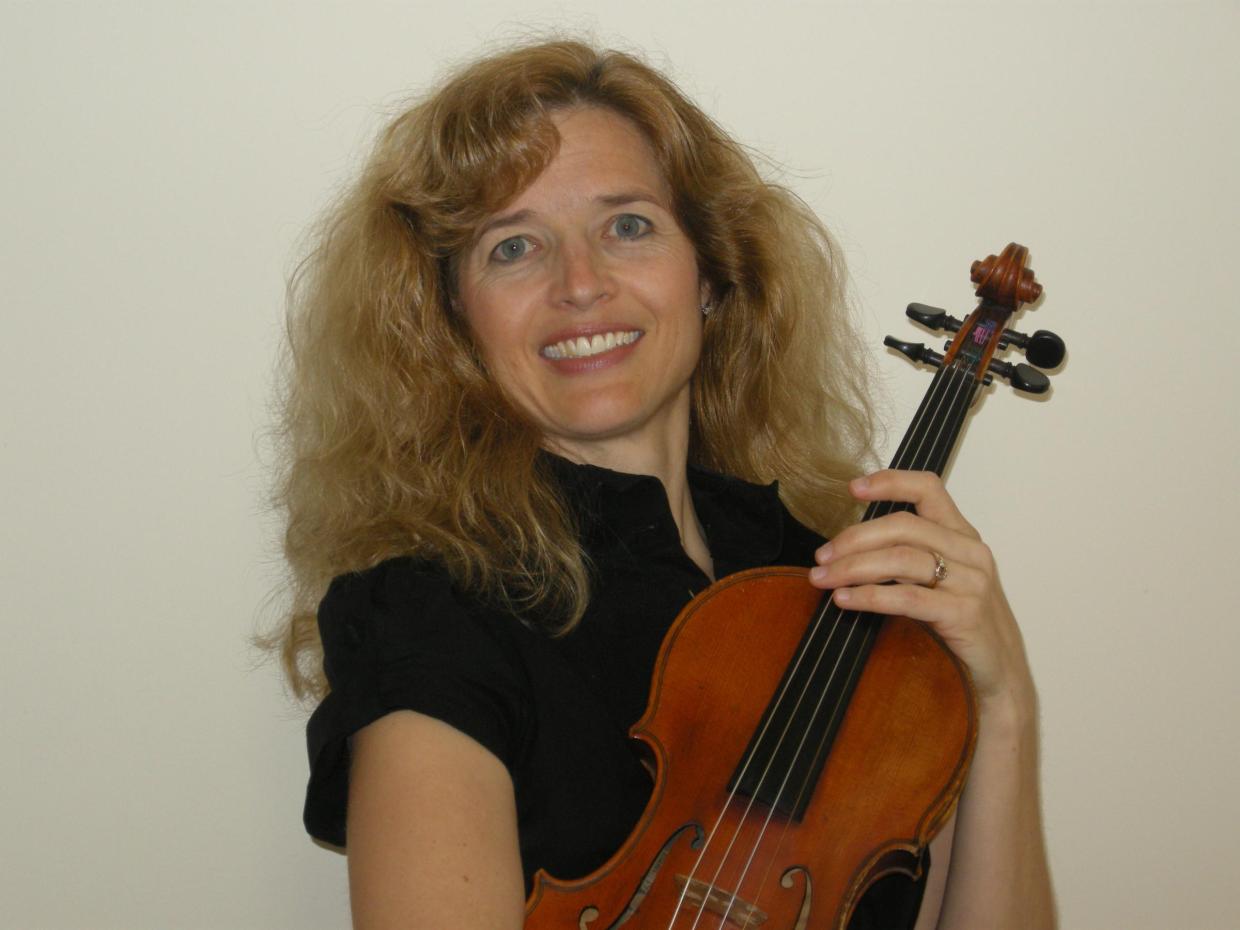 Violin & Viola faculty
At MIC for 16 years
Email
bgray@musicinst.org
Education
Master of Music, Yale School of Music
Bachelor of Music, University of Colorado
 Josef Gingold's Orchestral Techniques, Aspen Music Festival, Banff Center for the Performing Arts significant teachers and mentors: Paul Kantor, Sidney Harth, Harold Wippler, Lorand Fenyves, Priscilla Paetsch, Jesse Levine (viola), Tokyo Quartet (chamber music), Denes Koromzay, (viola and chamber music), Menahem Pressler (chamber music)
Additional Studies / Recent Awards / Recordings
Josef Gingold's Orchestral Techniques, Aspen Music Festival, Banff Center for the Performing Arts
Significant teachers and mentors:
Paul Kantor, Sidney Harth, Harold Wippler, Lorand Fenyves, Priscilla Paetsch, Jesse Levine (viola), Tokyo Quartet (chamber music), Denes Koromzay, (viola and chamber music), Menahem Pressler (chamber music)
Yale University Music Scholarship
Alpha Tau Chapter of Pi Kappa Lambda (National Music Honor Scholarship)
University of Colorado Chamber Music Scholarship
Banff Festival of the Arts Scholarship
Music Teachers' National Association Competition, State and Regional winner
Basic Teaching Philosophy or Special Music Interests/Specialties
I have enjoyed teaching since I was 15! I love to work with children and find what makes them excited to learn. I find excitement in watching children succeed. Learning to play an instrument is learning a world skill, a language. Each child has special ways to learn and make progress. I find pleasure in finding ways to make each student excel. Music is a unique way to learn many life skills such as discipline and responsibility, as well as bring on self confidence. Also, music is a great way to meet people and travel. It is a way of communicating and connecting with others in all walks of life. It is a way to bring pleasure and stir the emotions of the human soul. Music propels and expands the mind, as well as challenges individuals into a world beyond the ordinary. I am patient yet energetic for inspiring and motivating my students.
Professional Affiliations & Activities
American Federation of Musicians
Society of American Musicians
Interests/hobbies outside of music:
Running for fun (ran 5 marathons), hanging out and performing with my husband and children (yes, this is music related, but outside teaching!!)

A few of my favorite things:
Taking road trips, horse back riding, smelling roses, bird watching, playing with my cat, Athena, and gardening and doing projects with my husband.

Memorable musical moment:
Performing with Leonard Rose and the Connecticut Chamber Orchestra in Carnegie Hall!! It was an incredible experience and moment in life to not only be in Carnegie Hall, but also to be performing with a legendary artist!

Johannes Brahms, the richness and sonorities are memorizing!
Anything else we should know?
Favorite quote:

"It's not what you've got, it's what you use that makes a difference." Zig Ziglar

If every day, you put your best self forward, your future makes itself. My role as a teacher is to facilitate growth and positive changes in the lives of my students. Like a musical phrase, life is always either going somewhere or coming from somewhere.