Back to top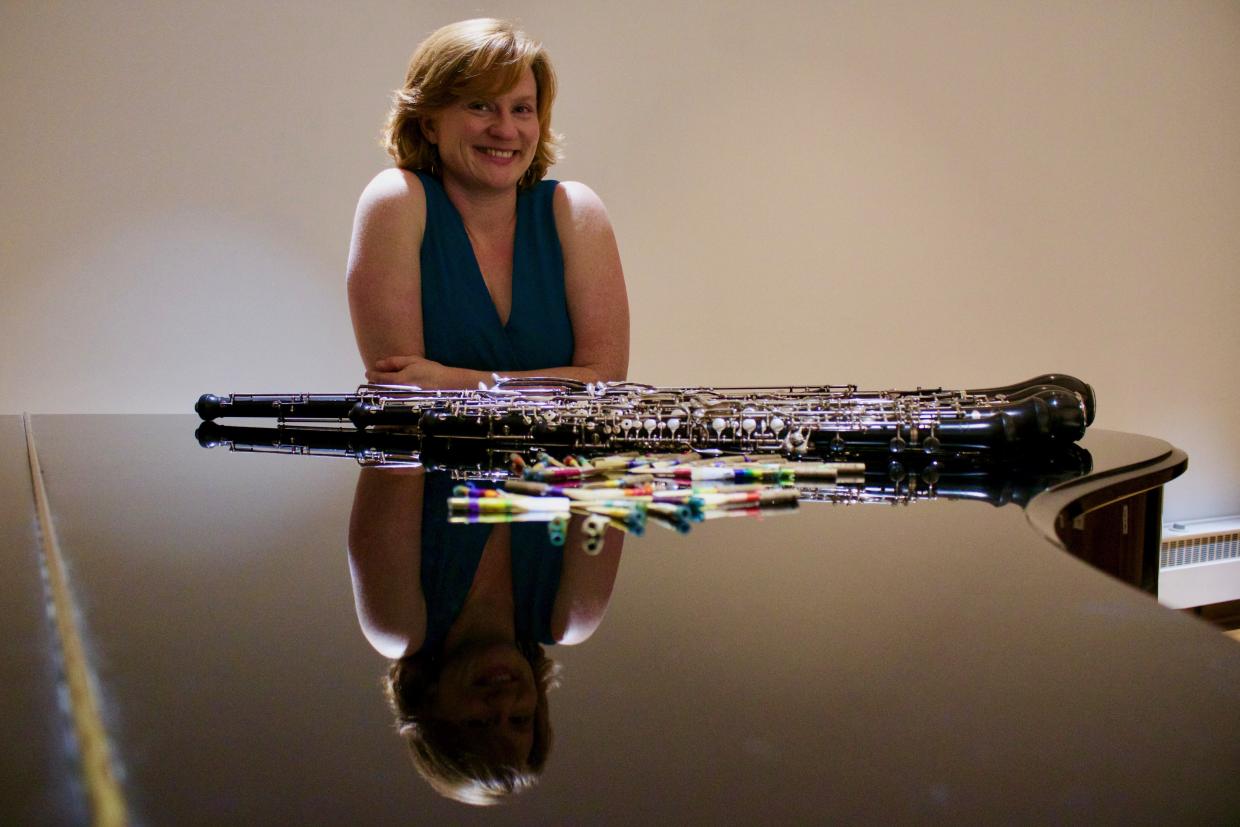 Maddie McCullough
Oboe Faculty, Department Head of Woodwinds, Brass, and Percussion 
At MIC for 23 years 2 months
Email
eanderson@musicinst.org
Courses
Private instruction
Chamber music 
Erica Anderson has been a member of the Music Institute's oboe faculty since September 2000 and is currently the head of the Woodwinds, Brass, and Percussion Department.  She has a bachelor of music degree from Eastman School of Music and a master of music degree from DePaul University, both in oboe performance.  She is a member of Music Institute ensemble-in-residence Quintet Attacca and plays second oboe with Music of the Baroque and Chicago Philharmonic, with which she also plays French horn. She is an adjunct faculty member at Carthage College. 
Education
MM Oboe Performance, DePaul University
BM Oboe Performance, Eastman School of Music
Additional Studies / Recent Awards / Recordings
Basic Teaching Philosophy or Special Music Interests/Specialties
My passions are teaching and playing the oboe.
I have been teaching the oboe for 27 years (20 at MIC, 6 at Carthage College where I also teach a class in woodwind pedagogy).
I implement a thoughtful yet humorous approach to oboe teaching, and my students have fun and excel. Currently, I have 30 students. Typically, my students stay with me for 6 or 7 years. I currently have former students at Colorado College, Washington University, the Naval Academy, University of Chicago, University of Michigan, Rice, Harvard, Jacobs School of Music at Indiana, and Eastman, and I wrote letters of recommendation for all of them.
I continually work on professional development to keep my teaching fresh and topical. I specialize in early student pedagogy, fitting oboe/music into a busy student's life, and preparing serious oboists for college. My students have performance opportunities at MIC that include department recitals, studio recitals, chamber music, and outreach concerts.
Professional Affiliations & Activities
Quintet Attacca - oboe
Chicago Philharmonic - Second oboe and English horn
Music of the Baroque - Second oboe
Carthage College, adjunct oboe faculty
Most memorable musical moment:
One of my most gratifying and exciting musical moments was when I played English horn on Prokofiev's Romeo and Juliet with the Chicago Philharmonic and the Joffrey Ballet at Lincoln Center in New York City. The entire ballet ends with a beautiful English horn solo and it felt magical to get to play it! 
The benefits of studying music are myriad and still being discovered. Music is one of the only professions that can be identified via brain scan because of the profound neurological impact music has on the brain. The neural pathways that are formed by musical studies have an increasingly acknowledged positive effect on humans throughout their lives. I love observing how studying music helps organize my children's and my students' thoughts and emotions.

Playing an instrument is the perfect blend of the mental, physical, and emotional capabilities of a person. What do I love about playing the oboe? I love the oboe because we get to make reeds! How cool is it that I get to make a part of my instrument and working on that aspect is as important as practicing? And I can talk to friends or listen to podcasts while doing it. I love playing the oboe because I feel like I can express part of my soul that is nonverbal and true.
Anything else we should know?
My children take lessons with two of the terrific teachers at MIC.
My son studies cello with Daniel Hoppe and my daughter studies horn with Jeremiah Frederick.