Back to top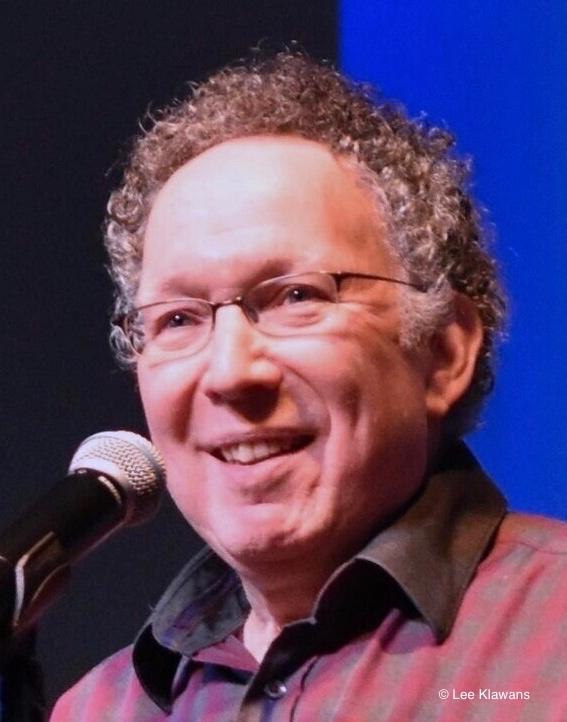 Lee Klawans
Jazz, Piano, and Musicianship Faculty
At MIC for 12 years 11 months
Email
fsimon@musicinst.org
Courses
Jazz Improv
Musicianship 1
Musicianship for Adults
Listening to Music: A Selective Survey of Human Musical Expression
Education
Bachelor of Music Composition with a Minor concentration in piano and jazz studies, University of Illinois, Champaign-Urbana, 1976
Additional Studies / Recent Awards / Recordings
Recordings:
• as a leader
Since Forever with Paul McCandless, Steve Rodby, Mark Walker, 2009
Deep Purple, 2009
Remember the River, with Paul McCandless, Steve Rodby, 2004 
Dreamhouse, 2000
Songs of My Youth, Vol. 1, 2000
The Music of the Beach Boys, 1998
Twilight, co-led with Paul McCandless and Teja Bell, 1996
Open Book, with Steve Rodby, Ross Traut, Bonnie Herman, Ingrid Graudins, David Onderdonk, Mark Walker, 1991
Usually/Always, with Paul McCandless, Steve Rodby, Ross Traut, Bonnie Herman, Ingrid Graudins, Mark Walker, Iain Matthews, 1988
Time and the River, with Liz Cifani, Bonnie Herman, 1985
Short Story, 1984

• on samplers
Sampler 7, 2009
The Music Collection Volume 3, 2008
Sampler 6, 2007
A Christmas: The Night Before Christmas, 2005
Sampler 5, naimcd094 2005
Cinema: A Collection, 2005
America, 2004
True Stereo Sampler, 2004
Chill 2, 2003
Passion/Romance, 2003
The Music Collection LP 1, 2003
Chill, 2003
'Tis the Season, 2002
Matters of the Heart, 2002
Peace of Mind, 2002
Homeland, 2002
Sampler 3, 2001
20 Years Of Narada Piano, 2001
Meditation: Relax Restore and Revive, 2001
Classics: Romance, 2000
Signature Notes Sampler, 2000
Quiet Moods: Romantic Reflections, 1998
Quiet Moods: Meditative Moments, 1998
On a Winter's Night, 1997
Candlelight Moments: Romantic Moments, 1997
Candlelight Moments: Meditative Moments, 1997
Sanctuary: 20 Years of Windham Hill, 1996
Chill Out Sampler, 1995
Piano Sampler transcriptions published by Hal Leonard, 1994
Romance: Music for Piano, 1994
Kizuna, a Wedding Collection, 1993
Everlasting Love, 1991
A Jazzy Wonderland with Traut/Rodby
Sampler '89, 1989
A Winter's Solstice 2, 1988
The World of Private Music, Vol. 2, 1987
iel, Private Music 1986, reissued by One Way Records 2000, also composer
On the Future of Aviation, 1985, reissued by One Way Records 2000
• with Iain Matthews, member of Fairport Convention
The Soul of the Machine, 1987
• with the Simon & Bard Group
The Enormous Radio, Larry Coryell, Paul Wertico, 1984
Tear It Up, with Ralph Towner, Steve Rodby, Paul Wertico, 1982
Musaic, with Larry Coryell, Steve Rodby, Paul Wertico, 1980
• with Paul McCandless, founding member of Oregon 
Premonition, with Lyle Mays, Steve Rodby, Will Kennedy, Mark Walker, 1992
• with Jerry Goodman, founding member of The Flock, Mahavishnu Orchestra
It's Alive, 1988, reissued by One Way Records 2000

Ariel, Private Music 1986, reissued by One Way Records 2000, also composer
On the Future of Aviation, 1985, reissued by One Way Records 2000

Walking a Changing Line, 1988, also composer, arranger
• with Kurt Elling
Flirting with Twilight, 2001, as composer only
• with Fareed Haque
Manresa, 1989, also composer
Voices Rising, 1988
• with Ira Antelis
Reflections, 2013, also arranger, additional composer
• with David Onderdonk
Lookout, 1986, also composer
Close Call, 1984, also composer
• with Michael Manring
Drastic Measures, 1991
• with Don Stiernberg
Home Cookin', 2007 as composer only
• with Tom McCarthy
Spark and Luminance, 2002
• with Zig Zag Jazz Harp Quartet
Caught, 2008 as composer only
• with Liz Cifani, harpist with the Lyric Opera of Chicago
Bella Stella, 1993
• with Brothers Lazaroff
Row of Trees, 2003
• with Sérgio Pires
Umbigo, 1999
Saudade, 1994
• with Al Rose
Information Overload, 1994
 
Basic Teaching Philosophy or Special Music Interests/Specialties
My teaching philosophy (follows that of Plato):
"I would teach children music, physics, and philosophy; but most importantly music, for the patterns in music and all the arts are the keys to learning."
Professional Affiliations & Activities
Roosevelt University Chicago College for the Performing Arts: faculty
Merit School of Music: faculty
Member of Pi Kappa Lambda National Music Honor Society, 1976
A Few of my Favorite Things:

Ten albums I love (list changes daily) —
Personal Mountains - Keith Jarrett
Ravel/Debussy String Quartets - Quatuor Ysaÿe
Music of My Mind - Stevie Wonder
Revolver - The Beatles
Song To a Seagull - Joni Mitchell
Native Dancer - Wayne Shorter
The Band - The Band
Lyle Mays - Lyle Mays
James Taylor - James Taylor
Solstice - Ralph Towner

One of my musical moments:
Recording and touring with the Paul McCandless Band, along with bandmates Lyle Mays, Steve Rodby, and Mark Walker, world-class caliber artists all.

What does music mean to me?
Everything.
Anything else we should know?
I'm a devout musical omnivore.