Back to top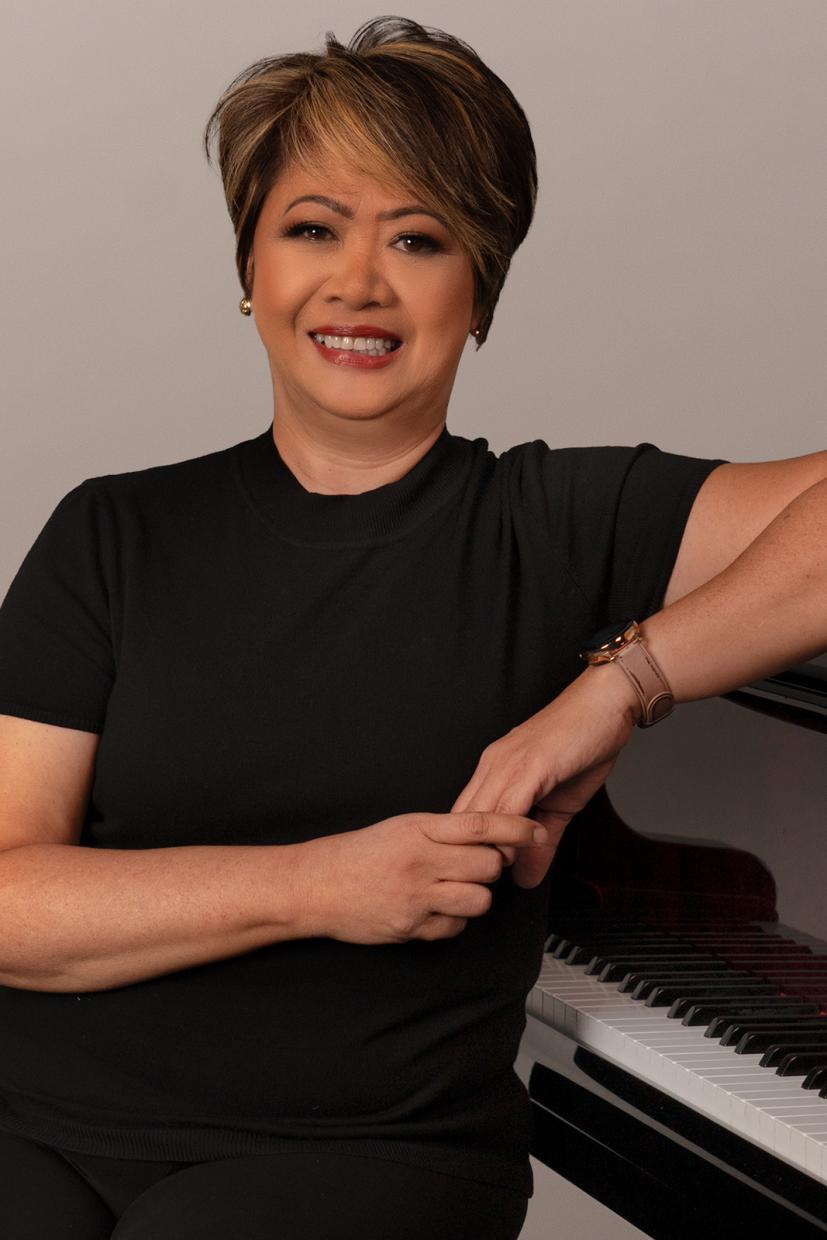 Musikgarten Faculty
Email
nbaroja@musicinst.org
Education
BME, St. Paul College of Manila
MA candidate, Northeastern Illinois University
Additional Studies / Recent Awards / Recordings
BA Music Education, St. Paul College of Manila, Philippines
Kodaly certification, Manila, Philippines and Kecskemet, Hungary
Certified Orff instructor
Recorder instructor
Music educator for over 15 years
Church music youth director, Edison Park United Methodist Church
Church pianist and organist, Evangelical Church, Philippines; directed children's holiday musicals and plays in churches and schools
Kodaly studies at the Kodaly Pedagogical Institute of Music, Kecskemet, Hungary
Orff certification, De Paul University of Chicago
Introduction to Dalcroze method, De Paul University
Music Specialist in the Outreach Program, Suzuki-Orff School of Music
Basic Teaching Philosophy or Special Music Interests/Specialties
Noralyn's teaching philosophy is focused on her belief that a child is always capable of reaching his/her greatest potential in music, as long as you encourage self-expression, and nurture creativity in him/her. She believes that if every music lesson is enjoyable, meaningful, and fun for the student, than they will be more likely to remember the musical experience that they have had.
Professional Affiliations & Activities
ECMMA  (Early Childhood Music and Movement Association)
Interests outside of music: 
When she's not working with music, Noralyn loves to lead her church's youth group in performing juggling, acrobatic skills, dancing cultural dances, playing instruments, and singing in the community. They love to perform in nursing homes, youth gatherings, and festivals. Additionally, she enjoys playing WII at home with her kids.
Favorite quote: 
" Being music literate is not how well you play an instrument or how well you sing. It is being able to put meaning in every music that you make."
Favorite composer or piece to play: 
Bach and Mozart