Back to top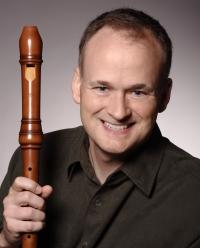 Mike Canale
Campus Director, Evanston
Recorder Faculty (Suzuki)
Email
pomalley@musicinst.org
Education
MM, Indiana University
Fulbright Scholarship Certificate, Rotterdam Conservatory, the Netherlands
Additional Studies / Recent Awards / Recordings
Additional studies in Baroque dance, harpsichord, basso continuo, Renaissance flute, shawm, viola, French horn

Recordings:  
Double cd "Telemann: Canons & Duos" with Lisette Kielson.
Brandenburg Concerto #4 with Music of the Baroque.
Basic Teaching Philosophy or Special Music Interests/Specialties
Music should be accessible to everyone. Any age, any level of experience, and ambition.

The recorder is my favorite instrument, with its beguiling tone, beautiful repertoire, and openness to players of any age, size, or financial means. The whole family can play!
Professional Affiliations & Activities
Suzuki Association of the Americas
American Recorder Society
Early Music America 

Featured performer with Lyric Opera, Music of the Baroque, Haymarket Opera, Rembrandt Chamber Players, and many early music and chamber groups.

Founding member of Chicago Recorder Quartet 
A few of my favorite things…
What do you love about Chicago?
What does music mean to you?
What do you love about Chicago?
Chicago has the exciting cultural diversity of a big city, plus the friendliness of the Midwest. I love living near Lake Michigan.

Favorite composer: Georg Phillip Telemann. Incredibly prolific, and each piece is a gem. My favorite musical form is Theme and Variations. It holds the key to our ability to make a better world. An eternal challenge to look at situations in new ways.

In architecture school I learned that design "problems" have "solutions." Just when you think you've composed the last possible variation, your mind shifts and discovers yet another way. That's beautiful and hopeful.
Upcoming Events
Related News