Back to top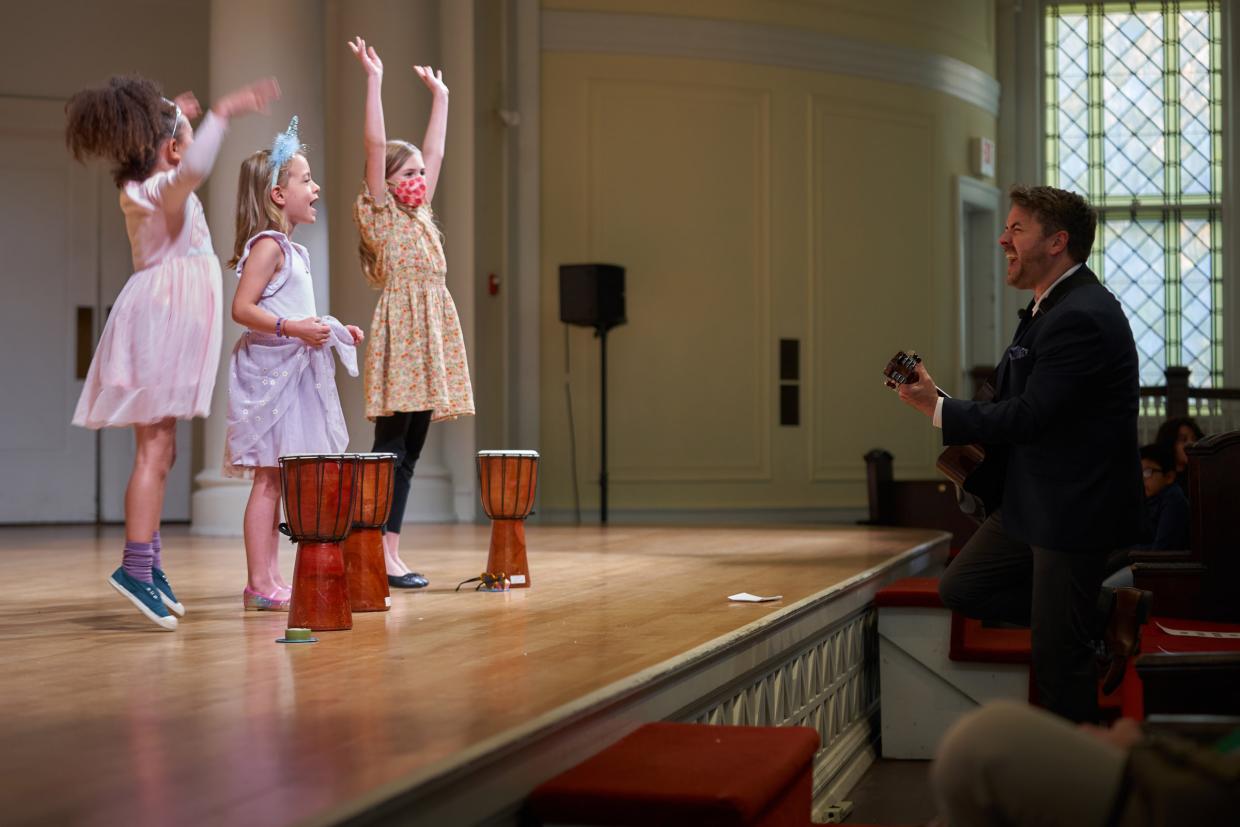 Broadway Beginners
The Musical Theater Program at the Music Institute of Chicago teaches the fundamentals of stage performance through work with musical theater professionals, while fostering creativity and problem-solving skills. Everyone is encouraged to discover and improve their acting, dancing, singing, stagecraft and, in some cases, writing skills. In addition to the vocal work done with their musical theater ensemble, students are encouraged to study voice privately with MIC's outstanding voice faculty.
Music, acting, dance, art and storytelling are combined into an original musical!
Perfect for students interested in the fundamentals of creating and performing, or for youth with an interest in the arts who just want to have a good time. Themes are chosen by students, with past themes having included: Lost in Space, Wizards and Cowpokes, Atlantis Olympics, and Princess Birthday Party. Daily schedule alternates acting, music, and dance.  Broadway Beginners includes age-appropriate skill building in creating and acting a character, understanding of musical dynamics, tempo, and rhythmic patterns, facility with locomotive and non-locomotive dance, body patterning, and popular musical theater moves, creative storytelling, and songwriting building blocks such as rhyme, repetition, scansion, and character-based lyrics. The session culminates in a performance of an original student-devised musical!