Back to top
The 2024 MIC Gala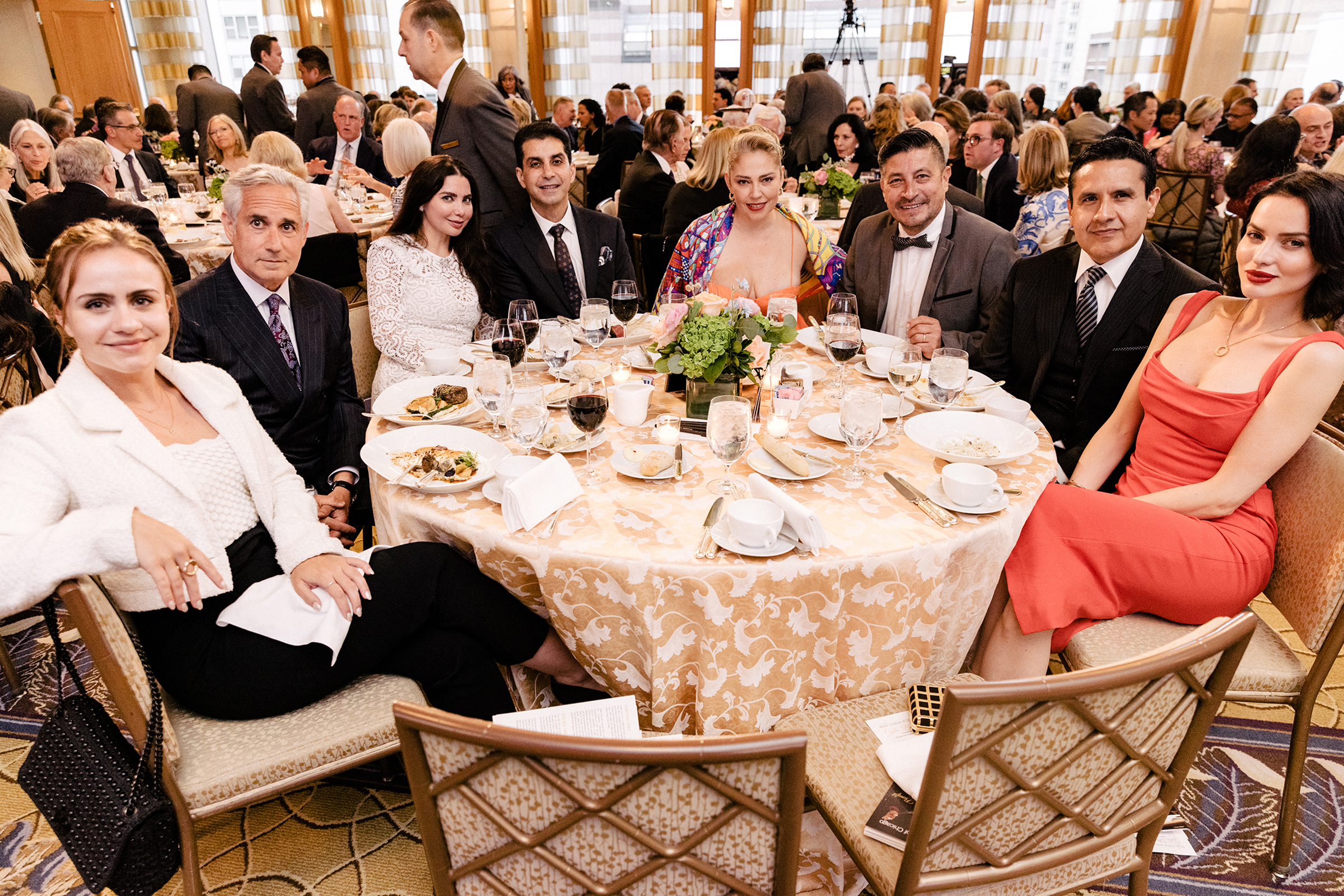 The Peninsula Hotel
108 Superior Street
Chicago, IL 60611
United States
The 2024 MIC Gala
May 20, 5:30 pm
The Peninsula Chicago
The proceeds from MIC's Annual Gala Benefit provide the single largest source of funds for financial aid and scholarships, tuition-free community engagement and school programming, and neighborhood-based service activities that positively impact thousands of individuals of all ages and from all backgrounds each year.
In addition to performances from our honoree, the evening will feature MIC students, faculty, and alumni in a concert celebrating the importance of music to provide healing to a country and world faced with pandemics, war, and civil unrest. 
Honoring longtime friends with deep roots to MIC, Marcus Roberts will accept the David and Dorothy Dushkin Award, and John and Fran Edwardson will accept the Cultural Visionary Award.
This year's Dushkin Award recipient is Marcus Roberts.
The prestigious Dushkin Award established more than 30 years ago and named for the Music Institute's visionary founders, Dorothy and David Dushkin, recognizes international luminaries in the world of music for their contributions to the art form and youth education.
Marcus Roberts is a highly acclaimed modern jazz pianist, composer, and educator who has graced the Music Institute of Chicago's Nichols Concert Hall stage for many years. He is known for his ability to blend jazz and classical idioms into something wholly new and for his unique approach to jazz trio performance, which relies on all musicians sharing equally in shaping the direction of the music by using a system of musical cues and flexible forms to change its tempo, mood, texture, or form. He is the founder of the Modern Jazz Generation, a multigenerational ensemble that is the realization of his long-standing dedication to training and mentoring younger jazz musicians. 
The Cultural Visionary Award for Chicago recognizes individuals who make an indelible impact on the community through their philanthropic, civic, and cultural leadership. 
John and Fran Edwardson have made significant contributions both in Chicago and internationally.  John is a veteran businessman with a successful track record at such industry giants as Northwest Airlines, Ameritech, and United Airlines and as chairman and CEO of CDW Corporation.  Fran serves as the Chief Executive Officer for the American Red Cross of Greater Chicago, following positions in c-suite leadership at United Airlines, the State of Illinois, and Mayer Brown.
---
Patron $10,000
• Gala Committee listing on the invitation
• Preferred table for up to ten guests
• Half page Gala program book salute ad
• Recognition on the MIC website
 and day of event signage
Champion $15,000
• Gala Committee listing on the invitation
• Priority table for up to ten guests
• Full page Gala program book salute ad 
• Logo recognition on the MIC website 
 and day of event signage

 Benefactor $25,000 
 • Host Committee listing on the invitation
 • Prime table for up to ten guests
 • Full page Gala program book salute ad
 • Featured recognition on Gala print and digital media
 (press release, program book, digital event media, event
 signage, MIC website, and social media)
Grand Benefactor $50,000 
 • Host Committee listing on the invitation
 • Premiere table for up to ten guests
 • Full page Gala program book salute ad 
 (premium positioning: e.g. inside front or back cover)
 • Featured recognition on Gala print and digital media
 (press release, program book, digital event media, event 
 signage, MIC website, and social media)
 • Private recital by an MIC Academy student 
 (to be scheduled at a mutually agreeable time)