Faculty News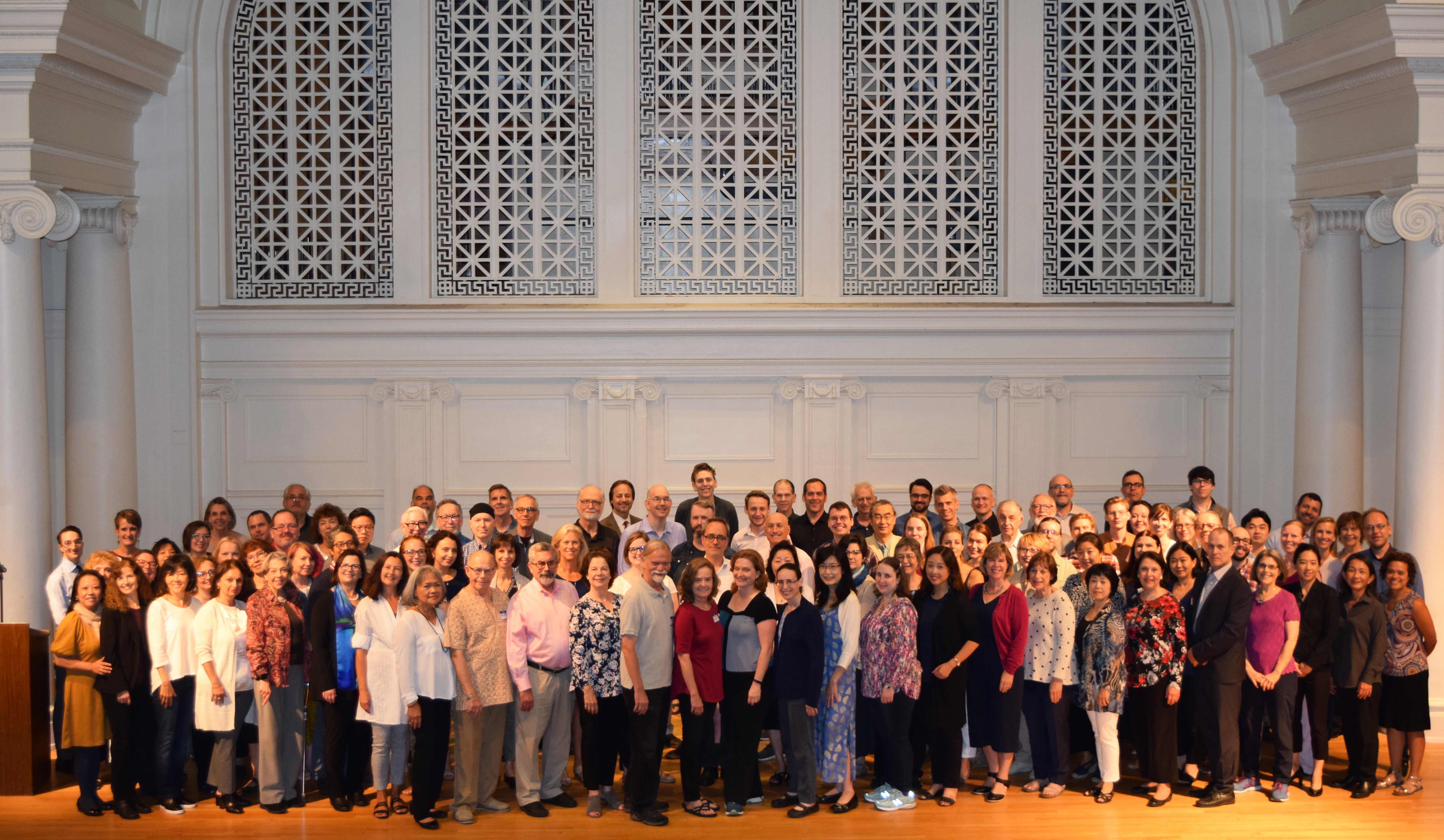 The breadth and depth of our faculty is unparalleled. Nearly 200 in number, Music Institute of Chicago teachers are experienced, dedicated educators and performers who hold degrees from the world's finest music schools. You can check out the latest MIC faculty news here. 
---
April 2022
4.24.22 -  Brad Conroy, MIC guitar faculty presents a solo recital in Newport Beach, California, featuring the works of Ponce, Sor, Mertz, as well as his own original compositions.  


4.14.22 - Abraham Stokman, MIC piano faculty, offered a recitals of works by Fanz Schubert including two sonatas and Piano Trio No. 1 in B-flat Major, D. 960 (Sang Mee Lee, violin and Paula Kosower, cello).  A meet and greet followed in the lobby where a special exhibit of Stokman's paintings was on display.
4.8.22 - Eric Sutz, MIC jazz piano faculty, presented a program for the Greater Rockford Music Teachers Association.  The topic:  "Jazz Improvisation for the Classical Teacher." 
March 2022
3.23.22 - Mio Nakamura, MIC piano faculty, was awarded a Steinway Top Teacher Award 2021 certificate of her work as a dedicated teacher/performing artist.
3.23.22 - Dr. Ann Chang, MIC piano faculty presented an evening of music by Schubert, Chopin, Mozart, and Beethoven for the "Henry Fogel Presents" series at the Nineteenth Century Club in Oak Park. 

3.22.22 - Weiwen Ma, MIC piano faculty, was awarded a Steinway Top Teacher Award certificate of her work as a dedicated teacher/performing artist.  


3.18.22 - Josh Graham (MIC percussion faculty) and Dr. Katherine Petersen (MIC piano faculty), performed, as part of the Zafa Collective in a special concert sponsored by the Consulate General of the Republic of Poland in Chicago honoring lauded composer Marta Ptaszyńska. The program included several works by Ptaszyńska, including a world premier of "Lullaby for Benjamin," a piece written in honor of the birth of Josh Graham's son. After the program, Consul Mrs. Malgorzata Bak-Guzik, presented the Commander's Cross of the Republic of Poland to Ms. Ptaszyńska.
3.11.22 - Victor Ribadeneyra, MIC's Director of Community Engagement and a member of the Brass faculty, has been named a new cohort member of the 2022 Leadership Institute at the Young Nonprofit Professionals Network of Chicago (YNPN Chicago).
3.6.22  -  MIC piano faculty Dr. Daniel Baer and clarinetist Ran Kampel presented a program of work by Jewish composers at Piano Forte Studios in downtown Chicago.
February 2022
2.16.22 -
MIC recorder faculty and Evanston East Campus Director,
Patrick O'Malley
was featured as recorder soloist in J.S. Bach's Cantata BWV 182 Himmelskönig, sei willkommen last week at the Harris Theater. This performance by the Bach Institute of Valparaiso University was the opening concert of the American Choral Directors Association's Midwestern Regional Conference.
January 2022


1.31.22
- MIC piano faculty
Weiwen Ma
 performed Smetana piano trio, Schubert Nocturne and Paul Schoefield Café Music with the members of Detroit Symphony Orchestra chamber series.