Back to top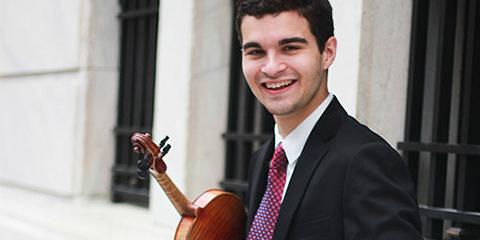 Zachary Spontak, named Young Alaskan Artist in 2015, is a violinist and composer, who made his way from Fairbanks, AK to study at the Music Institute of Chicago Academy in 2009. He has performed in concerts that ranged across three continents, including Buenos Aires, Seattle, London, Alaska, Switzerland, Germany, New York, and Paris. Zachary has performed in the Houston Symphony and currently with the London Symphony Orchestra as a substitute violinist. Zachary was concertmaster of the Lucerne Festival Academy, the Shepherd Chamber Orchestra, and Cantata Buenos Aires.  Radio and television appearances include KUAC's Alaska Live and NPR's From the Top, and national television in Germany, Switzerland, and Argentina.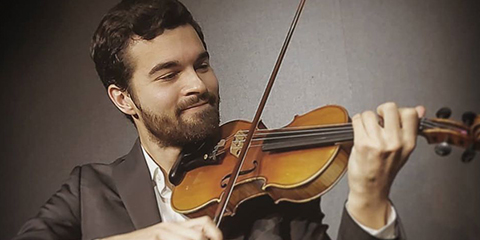 He is the current Education Director/Performing Artist at Anchorage Chamber Music Festival.  Zachary also engages in frequent musical outreach and has worked closely with families in the Province of Buenos Aires, Argentina, performing and teaching in areas that lack access to live classical music.

He is based in London, England, where he is pursuing a Master of Performance degree at the Royal College of Music, under the mentorship of Detlef Hahn. Past teachers include Paul Kantor, Gail Johansen, and Jean Krause.

Zachary plays a 2012 David Burgess violin, graciously loaned from the Virtu Foundation.