Teacher Feature: Joel Spears
---
In advance of the 2020 Lute Celebration, Director of Marketing Erin Fusco talked to MIC lute faculty and event host, Joel Spears.

---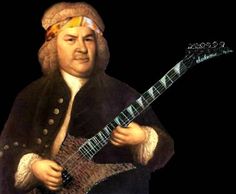 Can you tell us how you first learned about the lute. I noticed that you have a background in history and art.  Is that how you became interested in the lute? 
Art and History - and Art History - have always been interests of mine, but that's not how I first discovered the lute. Like a lot of teenagers I took up the guitar, playing in a rock band in high school. But at the same time I heard lute music on the radio, and learned that my musical hero JS Bach had written for the instrument. That planted the seed. Years later, I finally met some lute players, and decided to try it out. 
Is the lute usually a solo instrument or does it regularly form part of ensemble playing, and if so, what is a typical instrumentation for that ensemble.
The lute is one of the seminal instruments of western music, experiencing several "golden" ages from the middle ages to the classical period. It has always had a huge solo repertoire (bigger than any other non-keyboard instrument), always been used to accompany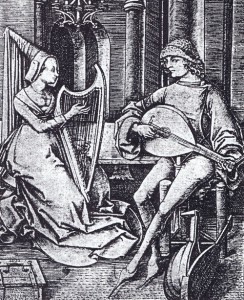 singers, and used in a variety of ensemble situations. In the middle ages it was often paired with another lute, harp or vielle. In the renaissance, there were lute quartets, and "broken" consorts of mixed string and wind instruments. In the baroque period, especially with the use of the theorbo - the largest member of the lute family - you find the lute in every size of ensemble, including large scale choral works (Monteverdi's 1610 Vespers), opera (including Handel), and lute concerti. Every self-respecting orchestra had at least one. Telemann used 2, Vivaldi up to 4, and Corelli as many as 5 theorboes. 
I'm unfamiliar with your list of favorite composers.  Can you pick one of your favorites and tell us a little more about him?  Also, is there any new music being written for the lute?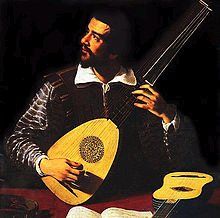 Johannes Hieronymous Kapsberger (1580-1651), was an Austrian who spent his whole musical life in Italy. First in Venice, later in Rome. He was a leading innovator of his day, and an important virtuoso of the lute and theorbo, at that time a new instrument. His music is quite unusual, actually avant garde for his time. He influenced Frescobaldi and others.
There is new music being written for the lute all the time, in every style imaginable, from period styles to quite modern and dissonant.
If you can play the guitar, how easy is it to learn to play the lute?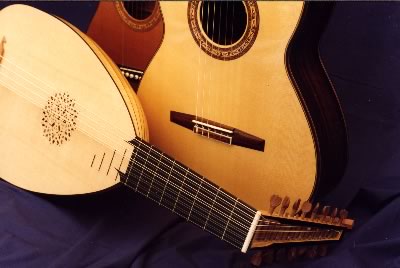 It's not that different. If you tune your guitar's 3rd string down a half-step, you have a renaissance lute in E. You can then easily play six-course music from tablature. The lute is double strung, which takes some getting used to, and the plucking technique is different. But it is very manageable and with a little work you'll learn to make a beautiful sound on the lute.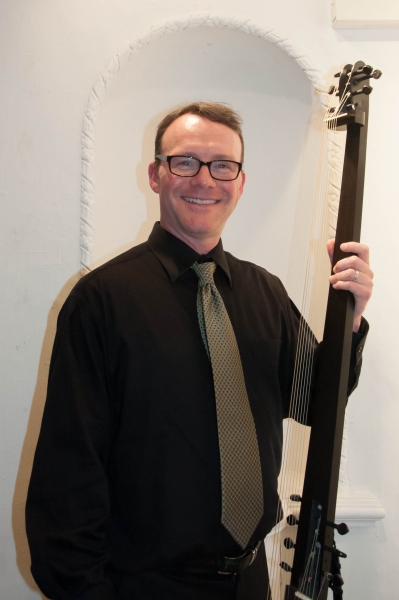 What opportunities are there for lute players at MIC?
 I give private lute instruction in whatever era the student is interested in, medieval, renaissance, baroque, or later. Theorbo too. There are also opportunities to perform in recitals, as a soloist, or with other lute players, or with a mixed ensemble of other instruments like recorders and viols.