Back to top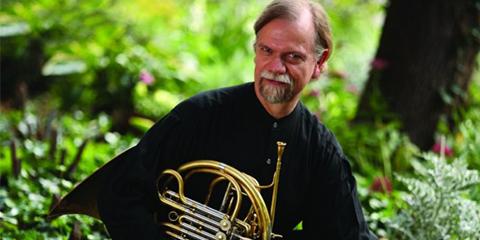 It is with great sadness that we say goodbye to our colleague and friend, Michael Buckwalter.
Michael's favorite quote reminds us how much we miss his passion for music, fabulous sense of humor, and infectious laughter.
"There are only two kinds of music—good and bad."   ~ Duke Ellington
Michael Buckwalter was an accomplished musician who studied at Northwestern University and The San Francisco Conservatory of Music. He was a student of Dale Clevenger and Norman Schweikert and served as Third and Associate Principal Horn of the Nashville Symphony and co-principal of the RAI Torino Symphony. He was a founding member of Ars Viva!, Lake Forest Symphony, Light Opera Works, L'Opera Piccola, Chicago Chamber Orchestra, Chicago Sinfonia, Woodstock Mozart Festival, St. Charles Music Festival; member of Northwest Indiana Symphony, Illinois Symphony and Chamber Orchestra; substitute with Chicago Sinfonietta, Elgin Symphony, Illinois Philharmonic.
In addition to his 20 years of impactful work with MIC, where Michael taught private horn lessons and horn sectionals for MIC's New Horizons Band, he was a horn instructor at Lake Forest Symphony Music School, Old Quarry Middle School (Lemont), Neuqua Valley High School (Naperville), MERIT Music Program; horn and brass section coach, Chicago Youth Concert Orchestra; faculty, Birch Creek Music Camp, Door County, WI.
We send our deepest condolences to Michael's dear wife, Elizabeth, also a member of MIC's faculty, and his family and friends who will miss him deeply.