Meet Academy Alumnus Ryan Meehan
---
Ryan Meehan, violin  |  Academy graduating class of 2008
Where are they now?  In celebration of the Academy's 10th year, MIC took time to catch up with alumni of the program.
Violinist Ryan Meehan has been hailed for his "remarkably polished and sophisticated playing" (Chicago Tribune) and noted for his "mature lyricism and disciplined artistry" (Sarasota Tribune). Ryan has performed across North America and Europe in such prestigious venues as Carnegie Hall, the Kennedy Center, and Wigmore Hall. His performances have been broadcast on National Public Radio's From the Top, WFMT's (Chicago) radio program Introductions and PBS's From the Top: Live from Carnegie Hall. As a soloist, Ryan has garnered top prizes in competitions including the Washington International Competition (also winner of the audience prize), ASTA National Solo Competition, Artists' Series of Sarasota, Pasadena Showcase for the Arts Instrumental Competition, and NFAA Young Arts. In January 2014, Ryan was the featured soloist in Shostakovich's Violin Concerto No.1 with the Colburn Orchestra.
As a chamber musician he has won grand prizes at the Coleman, Chesapeake, St. Paul, and Rembrandt chamber music competitions, as well as top prizes from the ARD Munich, Hamburg, and Fischoff competitions. He is a member of the Calidore String Quartet, which recently joined the roster of the Chamber Music Society of Lincoln Center II and received a 2016 Borletti-Buitoni Trust Fellowship, the first North American ensemble in the fellowship's 13-year history. He has collaborated with such esteemed musicians as Menahem Pressler, Jean-Yves Thibaudet, Paul Watkins, Ronald Leonard, and members of the Emerson, St. Lawrence, and Ebène String Quartets. During his summers, Ryan has been a featured performer at the Aspen, Verbier, Music Academy of the West, Banff, Chautauqua, and Eastern Music Festivals. He is a graduate of the Colburn School Conservatory of Music where he studied with Robert Lipsett and Arnold Steinhardt. As an Academy student at the Music Institute of Chicago, he studied with Almita Vamos and Roland Vamos. Ryan is on the faculty of Stony Brook University as an artist-in-residence and visiting assistant professor of music.
What was most beneficial about studying with Ms. Vamos and your time at the Academy?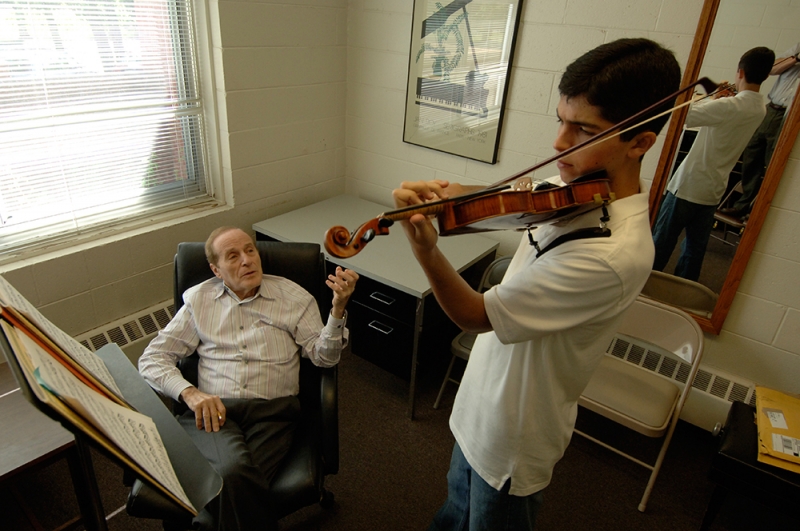 The Vamoses created me as a violinist. All of my musical sensibilities and the core of my violinist skills came from their dedicated and patient teaching. They taught me to search for the most natural way of crafting a phrase and to always stay curious and hungry for new ideas in music. Their idea of finding a style and sound aesthetic that fits each composer has helped me find my own unique musical voice, especially in the world of string quartet playing.
It was Mrs. Vamos' idea that I play in a quartet during my first year of Academy, and that completely changed the course of my life. In the first year of the Academy, I formed the Ridere Quartet together with Emma Steele, Samantha Bennett, and Mindy Park. From the beginning we were bonded by a passion for the repertoire and our collective ambitions. 
Mr. Vamos guided us in detail through each composer and believed that even as young teenagers we shouldn't be shy of tackling the great quartets of the literature like the "Rosamunde" String Quartet by Schubert. My unforgettable experience with the Ridere Quartet at the Academy gave rise to my dream of one day playing chamber music professionally. 
What were some highlights during your time at the Academy?
I cherish all of my memories as a member of Ridere Quartet but a few moments definitely stand out. Winning the Rembrandt and Saint Paul String Quartet Competitions in our first year together definitely solidified our dedication and passion for the quartet. In 2008, we made our Carnegie Hall debut on the nationally syndicated television program From the Top: Live From Carnegie Hall. I was so unbelievably fortunate to get to work with these incredibly talented young women each week. Through each of our experiences we became bonded to one another, and I couldn't be more proud of the amazing paths we have each carved for ourselves as professional musicians.
How do you think the Academy prepared you for conservatory training?
I attended the Colburn School Conservatory of Music as a student of Robert Lipsett and Arnold Steinhardt. From my freshman year, I was in a string of serious quartets and because of this was afforded many performance opportunities by the Colburn faculty. By my junior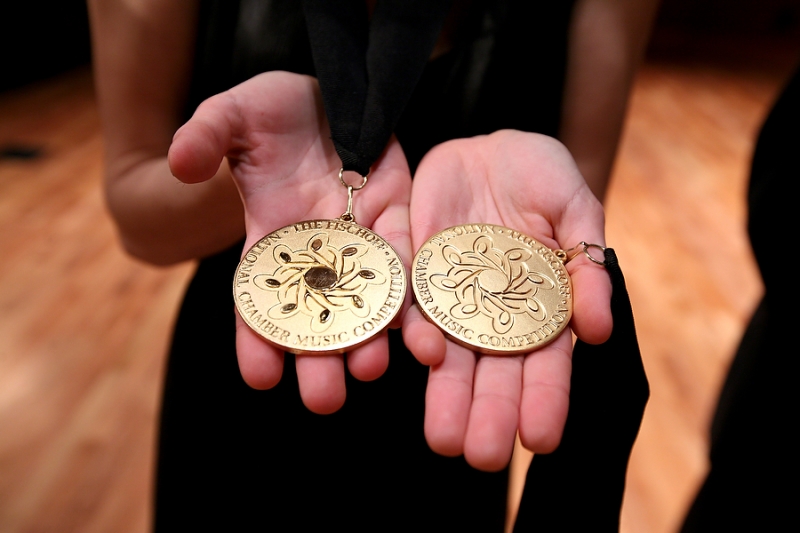 year in college, Colburn almost felt like a college version of the Music Institute because so many of my friends from Chicago were now my colleagues at Colburn. Graduates of the Academy are cut from the same musical cloth, so it was only natural that we began to play chamber music together again in college. In 2011, with fellow Academy alums Arianna Smith and Alan Steele, I formed the Persinger Quartet at Colburn, which, in only four months, went on to win the Bronze medal in the Senior division of the Fischoff Competition.
What is your current position?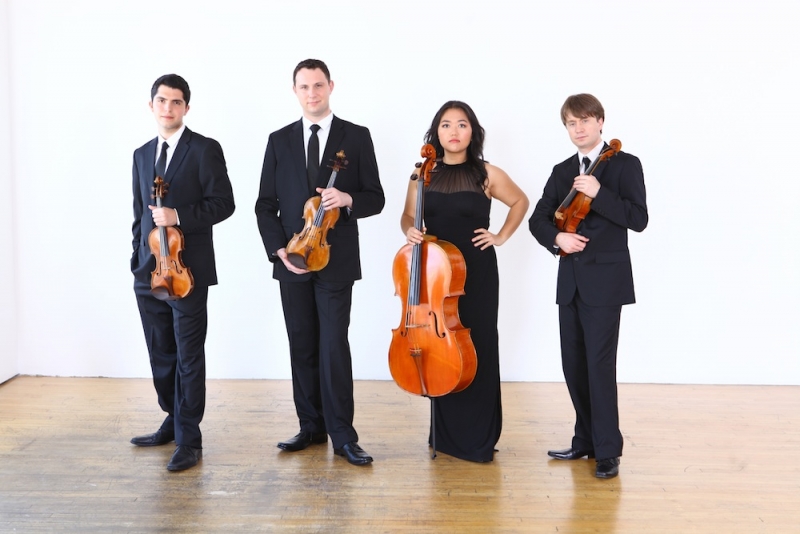 As a member of the Calidore String Quartet, I'm in my second year as Artist-in-Residence and visiting professor at Stony Brook University, where I coach undergraduate chamber ensembles and teach private lessons. In September 2016 our quartet will begin a three-year residency with the Chamber Music Society of Lincoln Center II (CMS II). At CMS we join my fellow Music Institute colleagues Matthew Lipman and Benjamin Beilman. We are currently represented by Opus 3 Artists in North America and Europe and sustain a busy concert schedule that takes us across the globe. I couldn't feel luckier to say that I play in a professional string quartet for a living, and I'm indebted to the Vamoses for setting me on this path!
Do you have thoughts about where you see yourself in five years?
In terms of performing I hope to be doing exactly what I'm doing today! In five years, I hope to have a university violin class of my own so I can do my part to pass on the wonderful legacy of the Vamoses.