Whether you are learning an instrument for the first time, returning after a long hiatus, or just wanting to brush up your musical skills, the Music Institute of Chicago (MIC) welcomes you!
Share your love of music with other adults
Meet a friendly, vibrant, and supportive community of adult music learners
Take advantage of passionate, professional, and dedicated faculty attuned to working with the unique needs of the adult student
Choose from a comprehensive set of offerings including private lessons, group classes, small and large ensembles
Enjoy deeply discounted musicianship classes, three complimentary tickets to all MIC-sponsored concerts at Nichols Concert Hall, and free master classes featuring renowned visiting artists
Perform at beautiful Nichols Concert Hall and throughout Chicagoland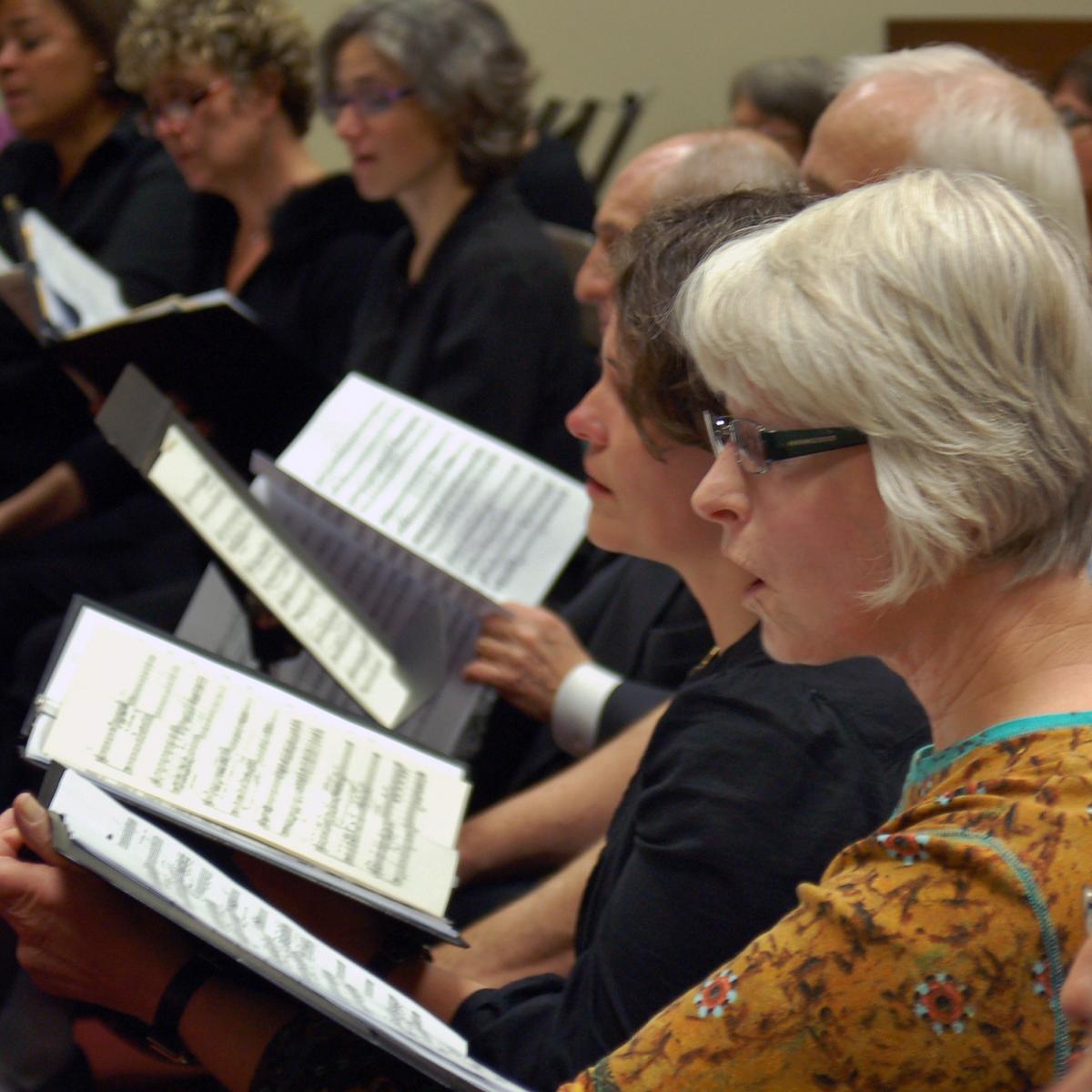 Offering the Flexiblity Busy Adults Need
We know you've got a lot on your plate! Choose the lesson package that works to meet your goals and schedule.
Adult Private Lesson Packages
# of Lessons
Lesson Length
Tuition
Reduced Tuition
20% discount (weekdays before 3:30 pm)
4
30 min
$265.60
$212.48
8
30 min
$531.20
$424.96
17
30 min
$1,128.80
$903.04
4
45 min
$370.00
$296.00
8
45 min
$1,572.50
$1,258.00
17
45 min
$1,541.90
$1,233.52
4
60 min
$474.80
$379.84
8
60 min
$949.60
$759.68
17
60 min
$2,017.90
$1,614.32
Discounts
Adults (age 19+), taking a private lesson before 3:30 pm Monday - Friday in MIC studios, receive a 20% reduction in tuition.
This discount does not apply to special rate faculty.
 
Senior Citizens (age 65+) receive a 15% discount on private lessons.
Get Started Today!
Complete a short inquiry form and a campus director will follow up with you shortly to learn more or schedule a placement meeting.  Our Campus Directors will take time to learn about the personality, learning style, interests and goals of each student so that the best student-teacher match can be arranged. In addition, we will answer all your questions and provide more information about our offerings and school policies.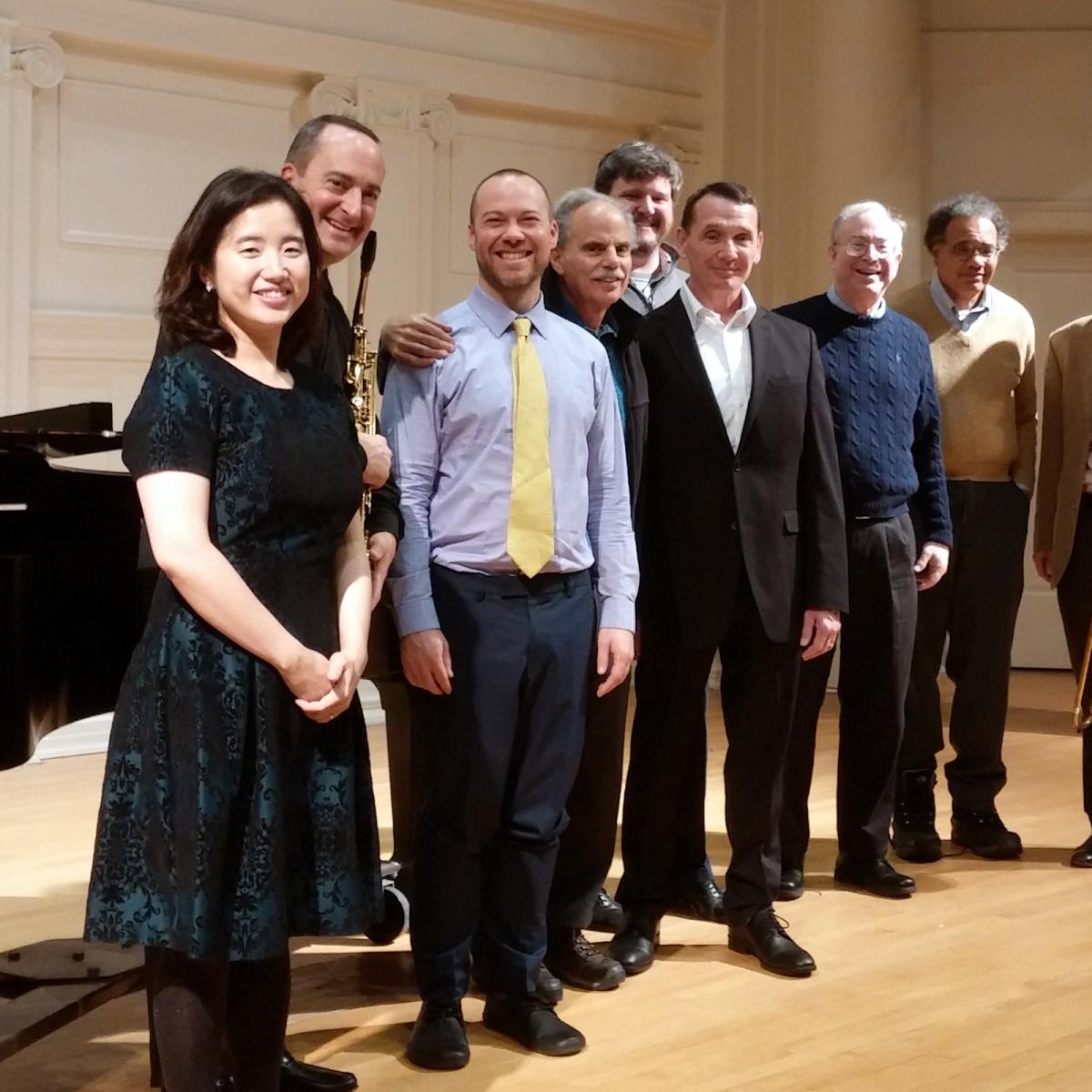 Small Ensembles for Adults
Chamber Music
Explore the rich and varied chamber music repertoire through weekly coachings and enjoy regular performance opportunities in informal settings and through community outreach, recitals at beautiful Nichols Concert Hall in downtown Evanston twice a year, and chamber music master classes are hosted by MIC for participants. MIC's Chamber Music program is available for string, piano, woodwind, brass, harp, guitar, percussion, and voice students.
More Information and Application
Jazz Studies
Roots & Rock
Large Ensembles for Adults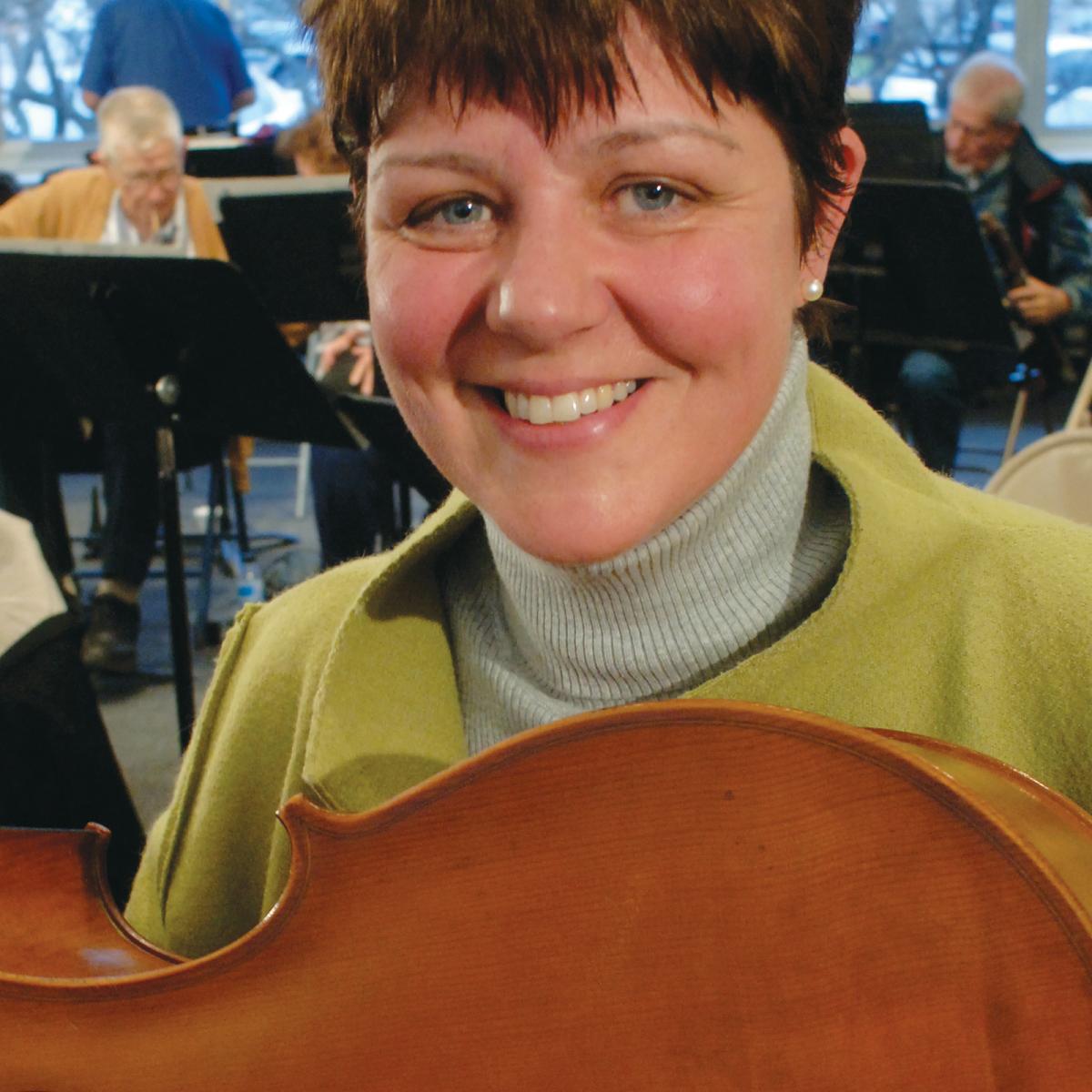 MIC Strings
Embrace the opportunity to become a part of MIC Strings, an amateur adult string orchestra committed to the love of learning and the sheer pleasure of creating music together. Within our collaborative and friendly environment, students can immerse themselves in the experience of making music as an ensemble.

Led by the esteemed maestro Lawrence Eckerling, the Conductor and Music Director of the Evanston Symphony, this string orchestra welcomes adult musicians with intermediate to advanced skills. As a member of this group, participants will explore a diverse repertoire, including both string orchestra literature and string quartet pieces played with parts doubled. This enriching ensemble promises an invigorating experience where your passion for music can thrive in the company of like-minded individuals.
Join us and embrace the transformative power of making music together!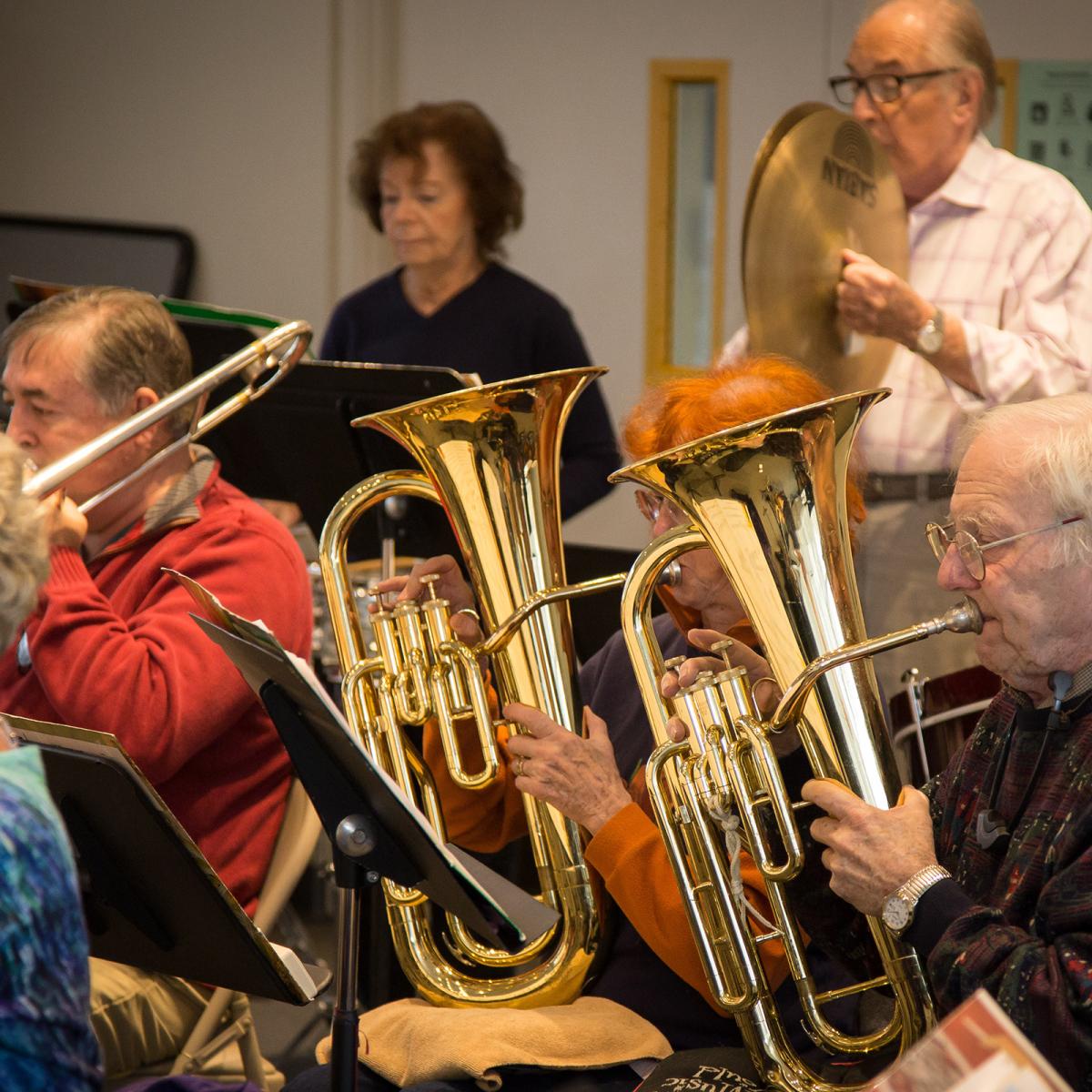 MIC Concert Band
Timothy Cook, Conductor

The Music Institute of Chicago invites you to join the MIC Concert Band, an ensemble designed for adults of all ages. The band rehearses on Tuesday and Thursday mornings and participants also receive a weekly sectional. Members of Music Institute of Chicago's Concert Band find this experience to be enjoyable, healthful, musically and personally satisfying, and a wonderful opportunity for social interaction. Our Concert Band plays public concerts in MIC's historic Nichols Concert Hall and in local communities. If you played an instrument earlier in life and are ready to take it up again, MIC can help you get back in shape quickly and recapture the excitement of playing music. If you have never played an instrument before, it's never too late to give it a try. MIC's highly experienced staff of professional musicians/teachers will guide you every step of the way from producing your first sounds, through learning to read music, to developing your technical skills to the very best of your ability. This is a terrific opportunity to engage in a low-stress physical and mental exercise, and to meet people and enjoy new experiences in a friendly and non-competitive atmosphere.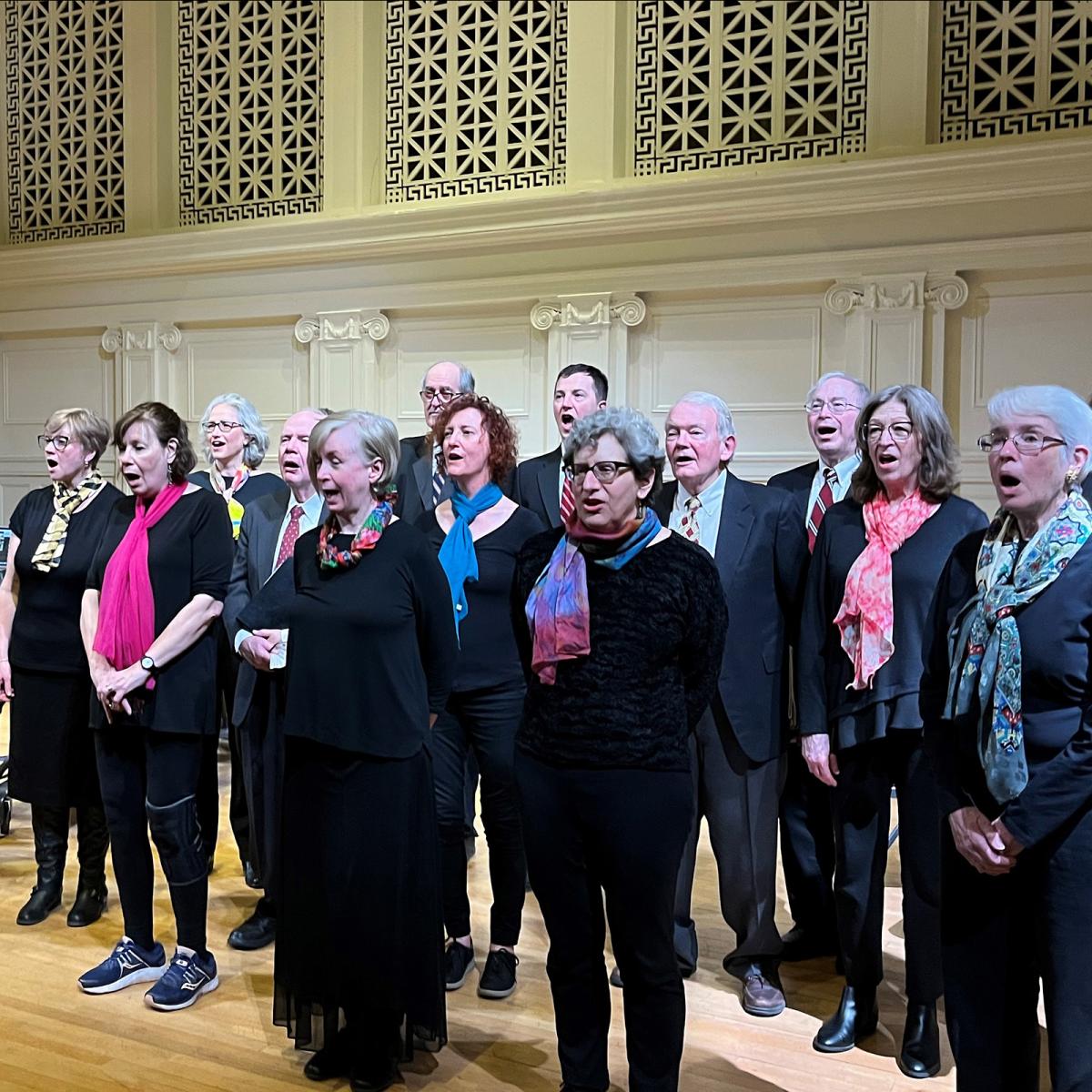 MIC Chorale
Daniel Wallenberg, conductor | Gregory Shifrin, pianist
A community chorus that provides an opportunity for adult singers with prior experience to study and perform the best in sacred and secular choral music. Since it began in 1987, the Chorale has one continuing goal: to perform the finest sacred and secular choral music with the highest of standards in a community setting.
Under the leadership of Conductor Daniel Wallenberg, the Chorale has developed a wide range of repertoire, including motets, madrigals, part-songs, folk songs, and larger choral-orchestral works by Bach, Beethoven, Haydn, Mozart, Duruflé, and many others. Throughout the years, the Chorale has collaborated with local choirs and symphony orchestras and has produced two fully costumed Elizabethan madrigal dinners. In addition, the Chorale has collaborated several times with the Music Institute's voice faculty for concerts of opera and Broadway music.
Concert Dates: December 3, 2023 | March 17, 2024 | June 2, 2024
We have adult students of all ages, some in their 40's, and even a few around 100 years old. It is remarkable, and is a testament to the fact that these students have found music to be a necessity in their lives.