Winnetka
Welcome to the Music Institute of Chicago's Winnetka Campus, where at nearly any hour of the day you will hear music being taught, practiced, appreciated, and performed! 
Our campus building is closed until further notice, but teaching is taking place online! Please contact the Campus Director, below, if you are a current student with any questions, or if you are a new to MIC and are looking to start lessons with an amazing teacher!
With lessons and classes for 4-month-olds, 104-year-olds, and every age in between, the range of offerings at this location is simply awesome! Whether you are seeking a Musikgarten class for your baby or toddler, voice lessons for that upcoming theater audition, a jazz combo offering new performance outlets, an adult band or orchestra, or private lessons for your young soloist, chances are we have the class and teacher for you. And since we are conveniently located to so many northern Chicago suburbs as well as the I-94 expressway, families from all over – Winnetka, Wilmette, Glencoe, Northbrook, Northfield, Glenview, Chicago, yet also Wisconsin and Indiana – make up the wonderful musical community known as the Winnetka Campus. We hope you contact us soon so that you too can join this amazing music family!
The Winnetka Campus Offers
Private lessons in piano, strings, voice, guitar, woodwinds, brass, percussion, and harp for all ages and abilities
Musikgarten classes for parents and children age birth-6 years
Chamber Music for youth and adults
The New Horizons Band, Community Symphony, Da Capo Orchestra, and Quartet Strings Ensembles for adults
Jazz Ensembles and Improvisation Classes for youth and adults
Musicianship classes (music theory) for youth and adults
A comprehensive Suzuki Education program in violin, viola, cello, piano, flute, guitar, and string bass
Regular recitals and other opportunities for students to perform and/or be an audience member
---
Suzuki Samplers (ages 4-6)
Group classes in cello, flute, guitar, piano and violin!

Begins Tuesday, November 5 >>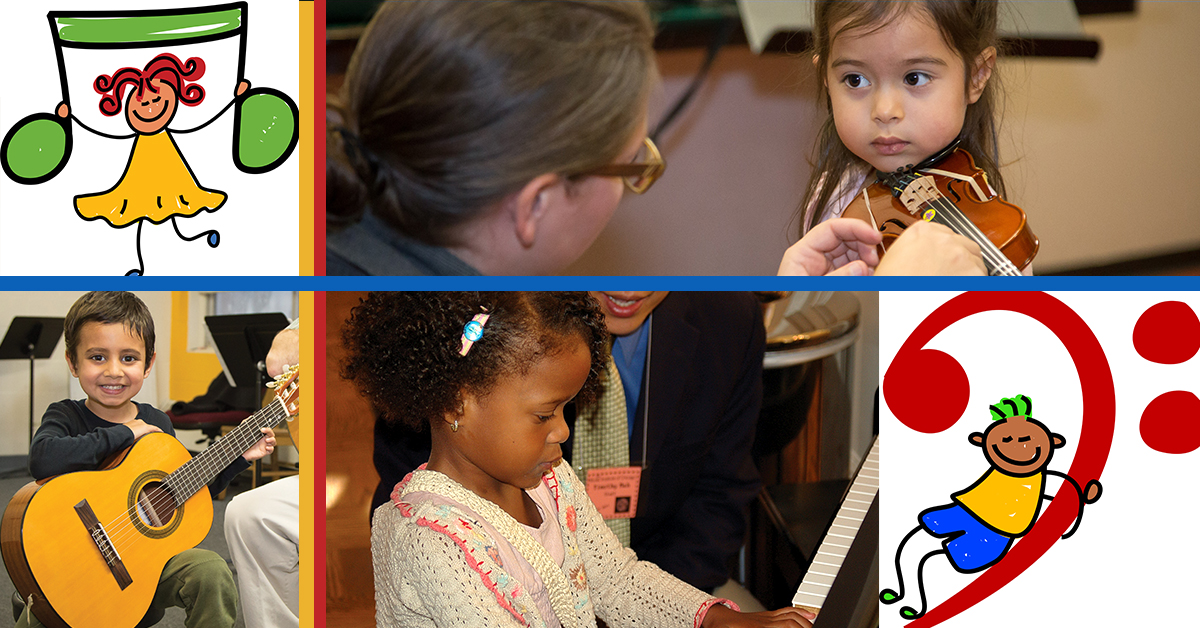 ---
Contact
Front Desk: 847.905.1500, ext. 120
Fall & Spring Office Hours: Monday-Thursday 9am-7pm, Friday 9am-6pm, Saturday 9am-5pm, Sunday Closed
Summer Office Hours: Monday-Thursday 9am-6pm, Friday 9am-5pm, Saturday 9am-4pm, Sunday Closed
Teaching Hours: Monday-Sunday 9am-9pm and as scheduled with your teacher
Campus Director: Brady Richards
847.905.1500, ext. 127
Fax: 847.446.3876